Back
Total freedom to personalize
Take control of the hidden settings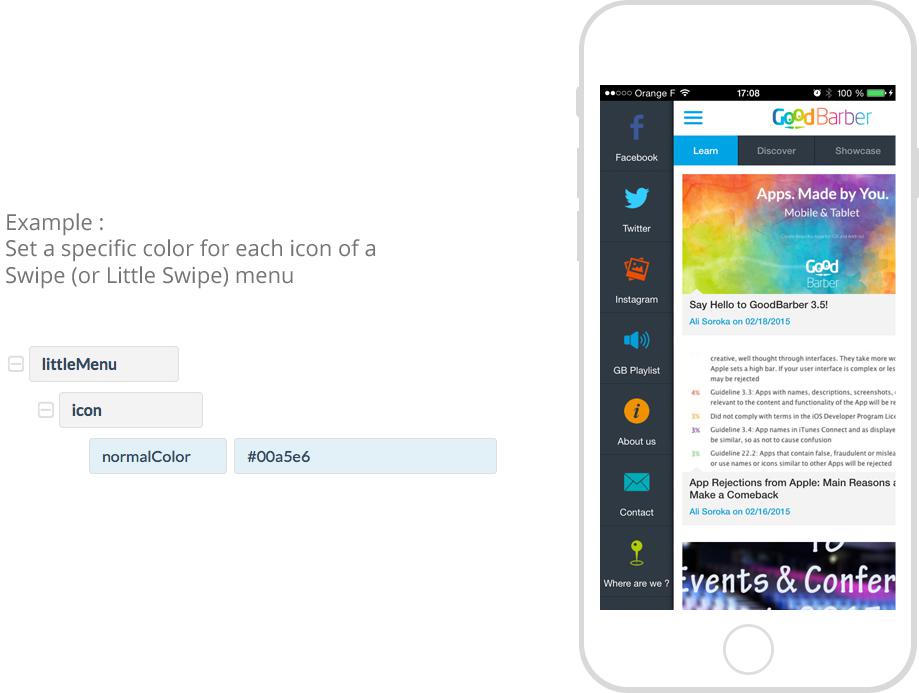 In this example, it was possible to define a specific color for each icon in the Little Swipe menu because of the developer option.
Direct access to configuration files
Uncover the full potential of GoodBarber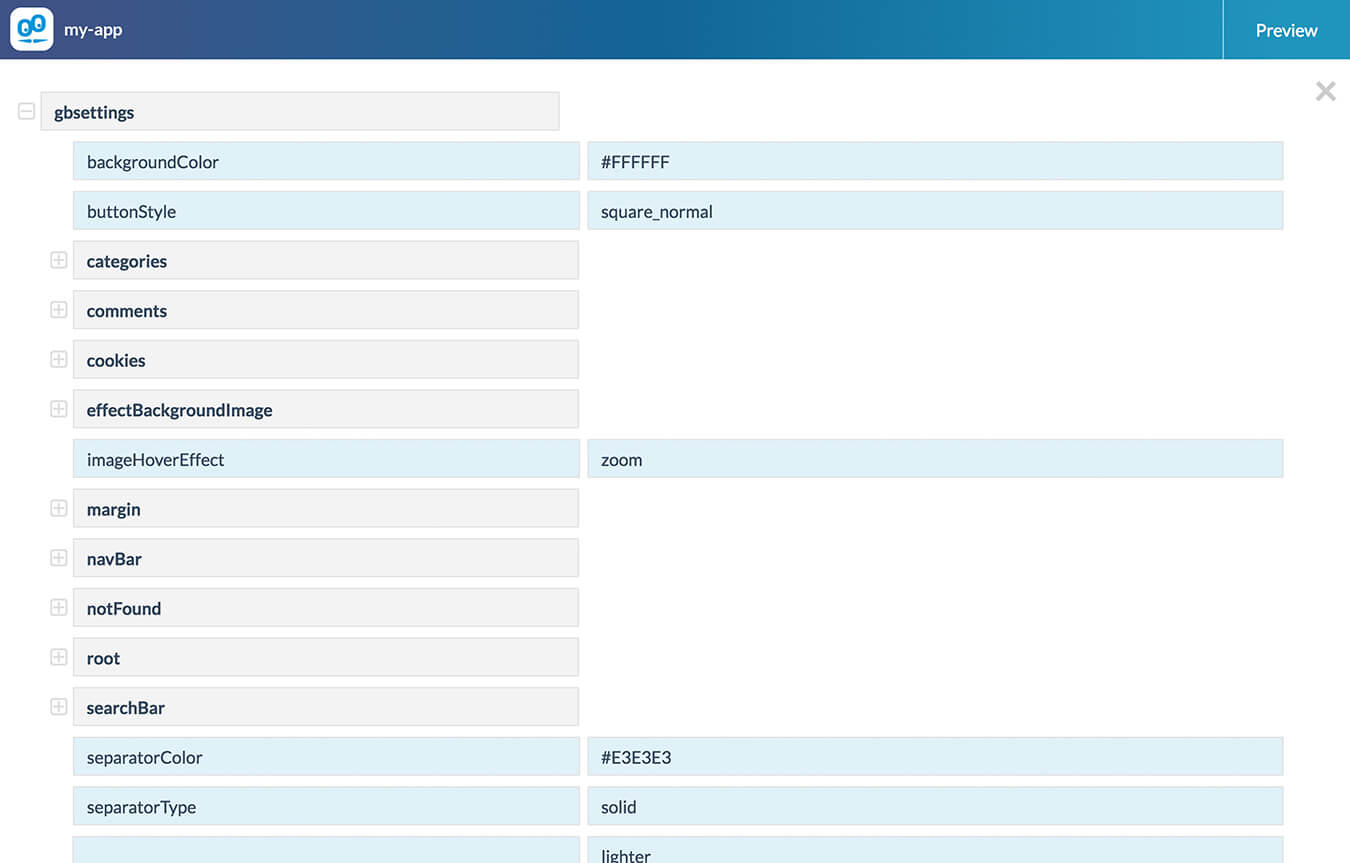 A detailed document allows you to discover what to do with each setting that constitutes your application. Accessing the configuration file allows you to make specific adjustments, which are impossible to do from the standard menus of the back office.