View more extensions
Twitter
Your tweets automatically published in your app thanks to GoodBarber's Twitter integration
Built by GoodBarber
This feature is developed and maintained by the GoodBarber team
|
For Content and eCommerce apps
|
Free
Access to your Twitter content from your app
All your tweets are displayed in your app so your users can easily access your online content.
No need to post the same content twice. With our Twitter integration, your tweets are synchronized between your Twitter account and your GoodBarber app. Give users easy access to all your content, while maintaining your activity on Twitter. Build a strong community by activating Twitter and discover the many possibilities that are available to you.
All your tweets synchronized

Retweet

Reply

Follow

Load more tweets..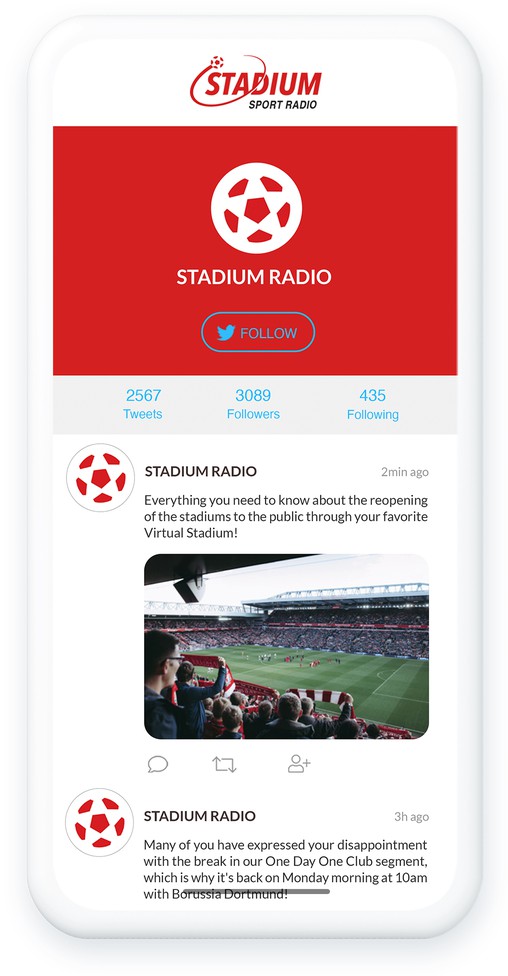 How to install Twitter?
GoodBarber's Twitter integration can be done in a few steps, allowing you to sync your tweets to your app.
We have adapted it to perfect the exchanges between your app and your Twitter account, to bring as much flexibility as possible in the synchronization of your content.

The installation of Twitter can be done in 5 steps:

1

Add the Twitter extension

2

Create a developer Twitter account

3

Create your Twitter app

4

Configure your Twitter app

5


For a detailed step-by-step guide, please refer to our online help
Twitter is now in your app!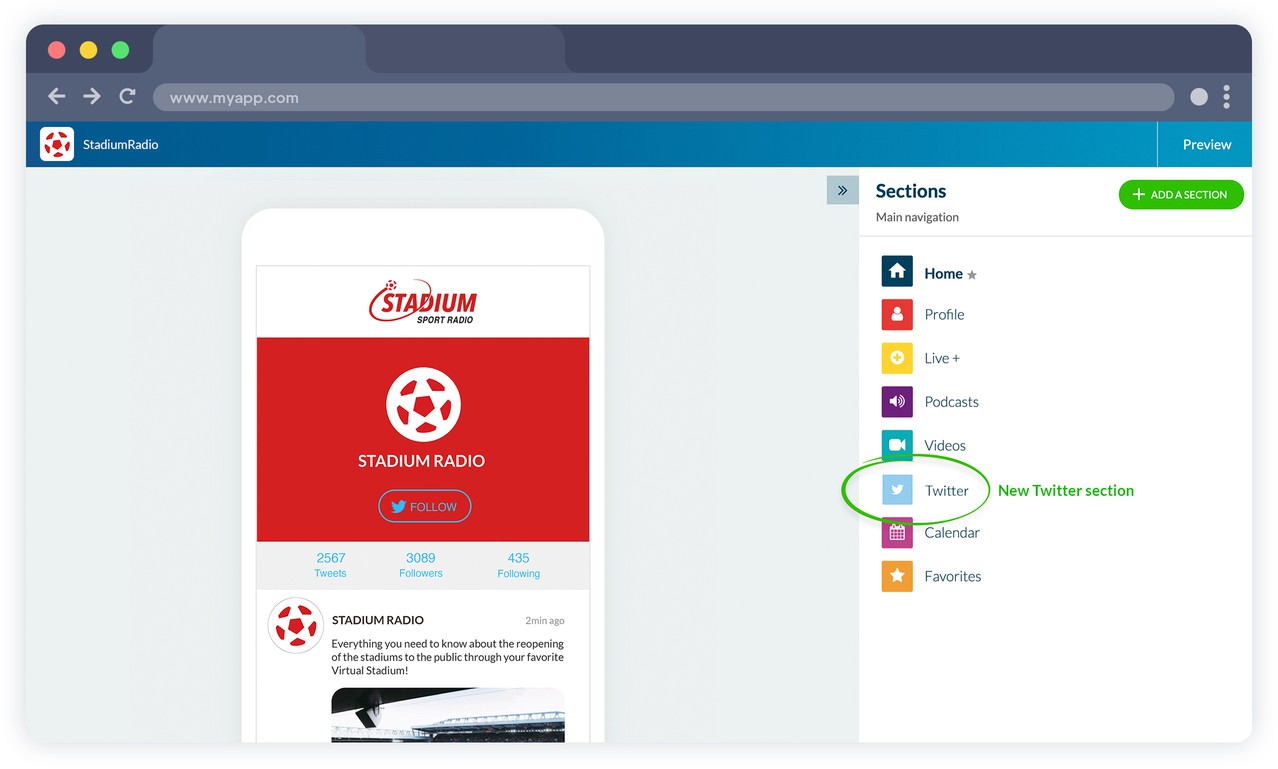 Once the installation is complete, a new Twitter section will appear in the menu of your app.

From this section you can customize the design, all your Twitter content will automatically be inside.