10 Best mHealth Apps for Smartphone Users
Written by GoodBarber Team on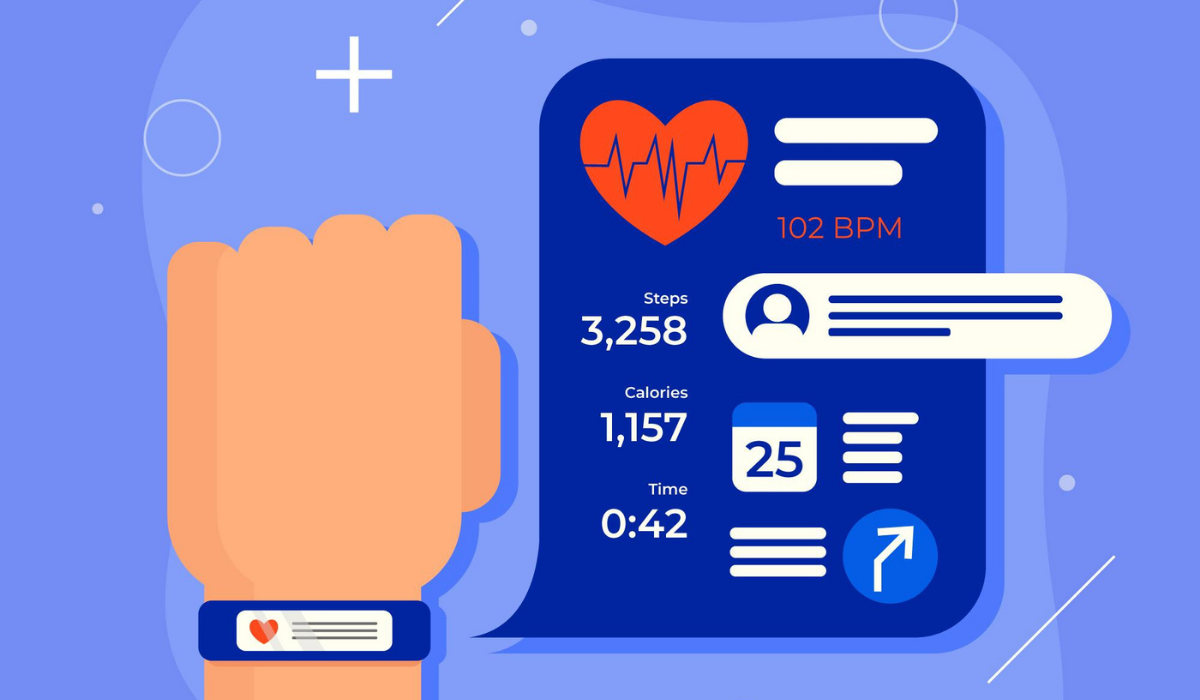 Mobile health, more commonly known as mHealth, has changed the way that we take care of ourselves. And the numbers prove that smartphone users have jumped on the bandwagon. According to reports , as of 2017, there were roughly 325,000 mHealth apps and over 80,000 mHealth app publishers, with about 3.7 billion downloads a year. In fact, approximately 62% of smartphone users have used their phones to collect health-related information.

Which mHealth apps are leading the pack? Let's break it down. While this list certainly isn't exhaustive, these mHealth apps are proving to be especially popular.




1. Pillow
mHealth apps have made it possible for individuals to track and monitor their sleep, with nearly 20% of smartphone users tracking their sleep regularly .
Pillow is a crowd favorite for doing just that. It provides a science-based sleep cycle analysis and acts as your own personal smart sleep assistant. With about 61,000 ratings in the App Store, people around the world are getting a better night's sleep by getting their slumber down to a science.

2. Lose It!
According to research , among adult mobile phone users in the US, weight loss and eating are some of the most common reasons for using an mHealth app, at 47% and 48% respectively. If you're not interested in investing in a nutritionist or dietician, you can do it yourself with Lose It! , the food/water tracker and goal setter that'll help you lose weight.

With the help of the app, users have lost more than 111,000,000 pounds, and the app has gained exposure in People, Women's Health, Today, and Good Morning America. It's no wonder why the app has 464,000 ratings on the App Store and over 115,000 on Google Play.

3. FitOn
Nutrition is one part of getting fit; exercising is another. mHealth apps are a go-to for this. In 2019, almost 70 million smartphone users in the US used at least one health or fitness app at least once a month. And by 2022, this number is projected to reach 86.3 million.

For physical activity, many individuals turn to FitOn , which makes it easy to work out anywhere, anytime. It's ranked #29 in Health & Fitness on the App Store, with 197,000 ratings, and nearly 50,000 on Google Play.

4. Clue Period and Cycle Tracker
mHealth is helping to normalize the discussion around menstrual cycles and makes it easier for women to monitor their monthly health. In fact, according to research, 72.7% of women said they use a menstrual cycle app .

Women can use Clue to track their periods and ovulation, and it's undoubtedly one of the most popular period apps. Clue has about 293,000 ratings in the App Store with 4.8 stars overall, and over a million ratings in Google Play.

5. Welltory: Heart Health Monitor
Heart disease is the leading cause of death in the United States , killing more than 635,000 people every year. But these days, keeping track of your ticker is easier than ever. Welltory is a popular choice due to its heart monitoring, blood pressure tracking, robust data and insights, exercise tracking, and sleep analysis. It has a combined 26,000 ratings across the App Store and Google Play.

6. Headspace
While we have a lot of work to do, mental health is slowly but surely being destigmatized. And now, caring for your mind is more affordable and accessible than it used to be. Headspace will help you meditate, be more mindful, and sleep better, and it's changing the way we look after for ourselves.
Headspace has taken the mHealth world by storm, with nearly 240,000 ratings on Google Play and 829,400 on the App Store. Just ask it's (more than) 30 million users across 190 countries: They love Headspace.

7. MyFitnessPal
56% of Americans surveyed said that they use an app to track their diet and nutrition regularly. MyFitnessPal believes that fitness starts with what you eat, so it makes it easy for its 140 million users to track their calories and macronutrients, monitor the ingredients that they're putting in their bodies, and reach their body composition goals. They also have the biggest food database in the world, with more than 18 million foods.
MyFitnessPal, hands down, leads the bunch when it comes to food tracking apps. It's got 1.3 million ratings in the App Store and almost 2.5 million in Google Play.

8. HealthTap
Healthcare has changed drastically over the years, especially more recently due to the pandemic. Being able to speak with a medical professional on your phone has become a necessary alternative.
HealthTap provides you with healthcare on your terms. The HIPAA-compliant app can connect you with both an urgent care doctor as well as a primary care doctor, through video and text. It's collected almost 18,000 rates on Google Play and 2,600 ratings in the App Store, with 4.6 stars.

9. Streaks
Changing your habits is hard, but Streaks makes it easier with a user-friendly to-do list interface. Impressively, it ranks #8 in Health and Fitness in the App Store, with 17,500 ratings and 4.8 stars overall.

10. Nike Training Club
Nobody does fitness like Nike . With a wide range of workouts for athletes of all levels, you're guaranteed to find a way to get fit. The app makes it easy to get healthy even if you're doing it at home with no equipment. It's gathered 312,000 ratings in Google Play and 245,400 in the App Store (with a 4.9-star rating!). In total, we're talking about more than 21 million downloads in over 200 countries and 19 languages.

The trend suggests that mHealth will only continue to grow in popularity, meaning if you're an app creator, there's a quickly expanding audience to reach.