10 high-impact tips to drive traffic and boost sales
Written by Marie Pireddu on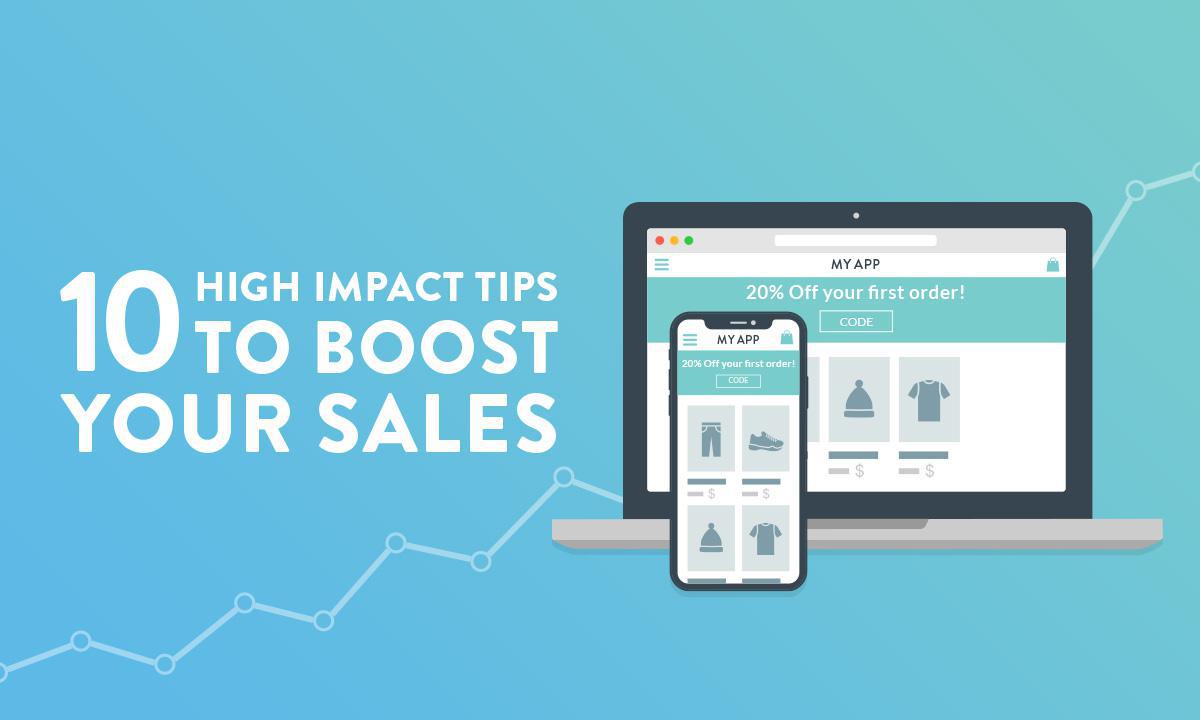 A a visionary retailer, you understand that mobile and shopping apps are the future of eCommerce. Indeed mobile devices continue to play an increasingly important role in how shoppers prefer to engage with brands online.
You have created a beautiful Shopping App and now thinking " how do I drive more traffic and boost sales?
To help you, we have put together a list of 10 high impact tips.
​Create excitement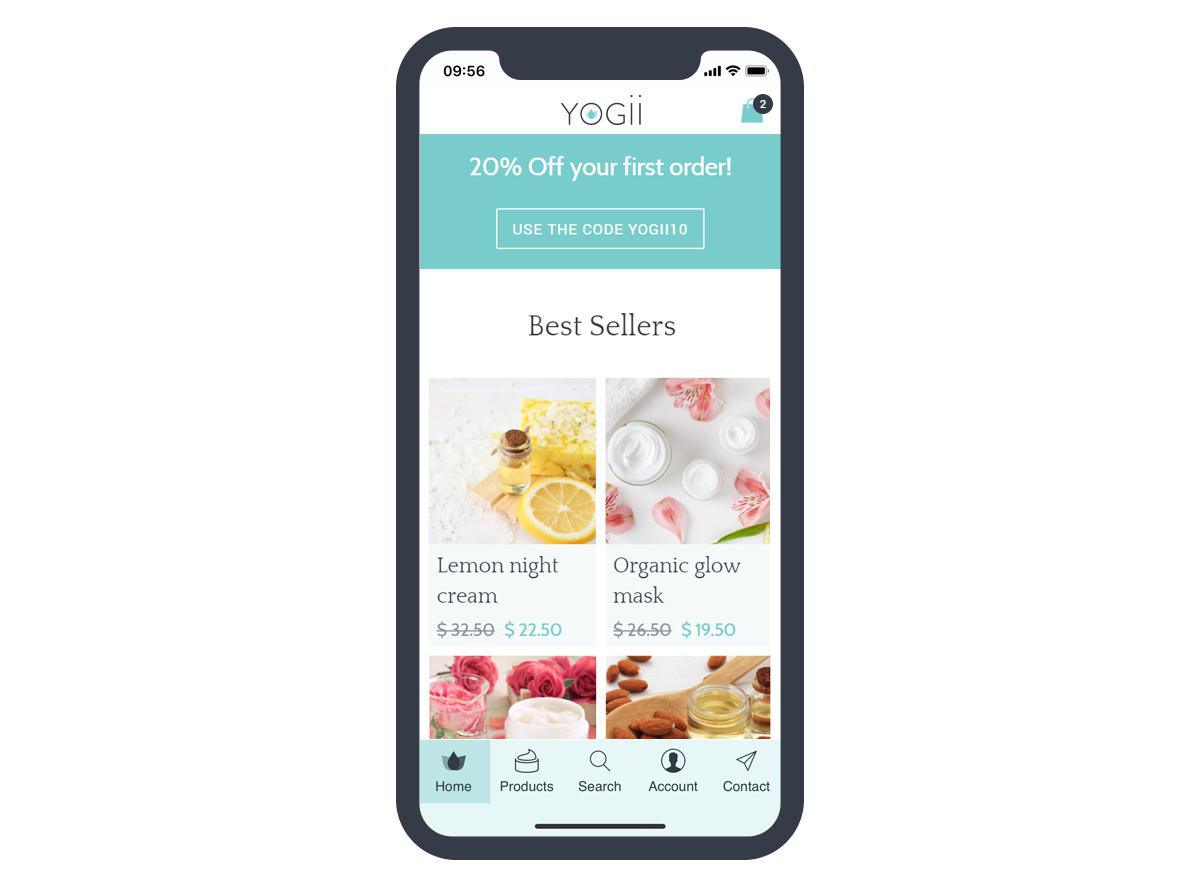 #1 Run a Competition Competition and free giveaways are a fun way to spread the word about your Shopping App. But remember to stay close to your brand values. Create a sense of urgency by limiting the competition in time. If the competition runs for too long, users will lose interest.

#2 Advertise You also want to reach a potential audience shopping for products similar to yours on Google. Paid advertising , such as Google Ads lets you target your audience (location, demographics, keywords, etc.)and decide how much you want to spend.

#3 Offer free shipping Free shipping boost cart average value. When a free shipping offers include a minimum purchase threshold, the majority of shoppers will add extra items to their carts simply to qualify for the free shipping. A study from comScore and UPS said that 52 percent of American shoppers have added items to their ecommerce shopping cart to qualify for free shipping. This option will definitely be popular with your clients and potential clients and help you generate more revenue.
From your GoodBarber back office you can set up your free shipping offer and apply the conditions you have chosen to qualify for this offer.

#4 Incentivise first purchase Sweeten the deal for first -time shoppers and you'll increase the conversion rate from visitor to clients. You can choose to offer a small discount or a welcome gift. The key is to make it obvious what benefit the clients get if they decide to purchase now.
Build a community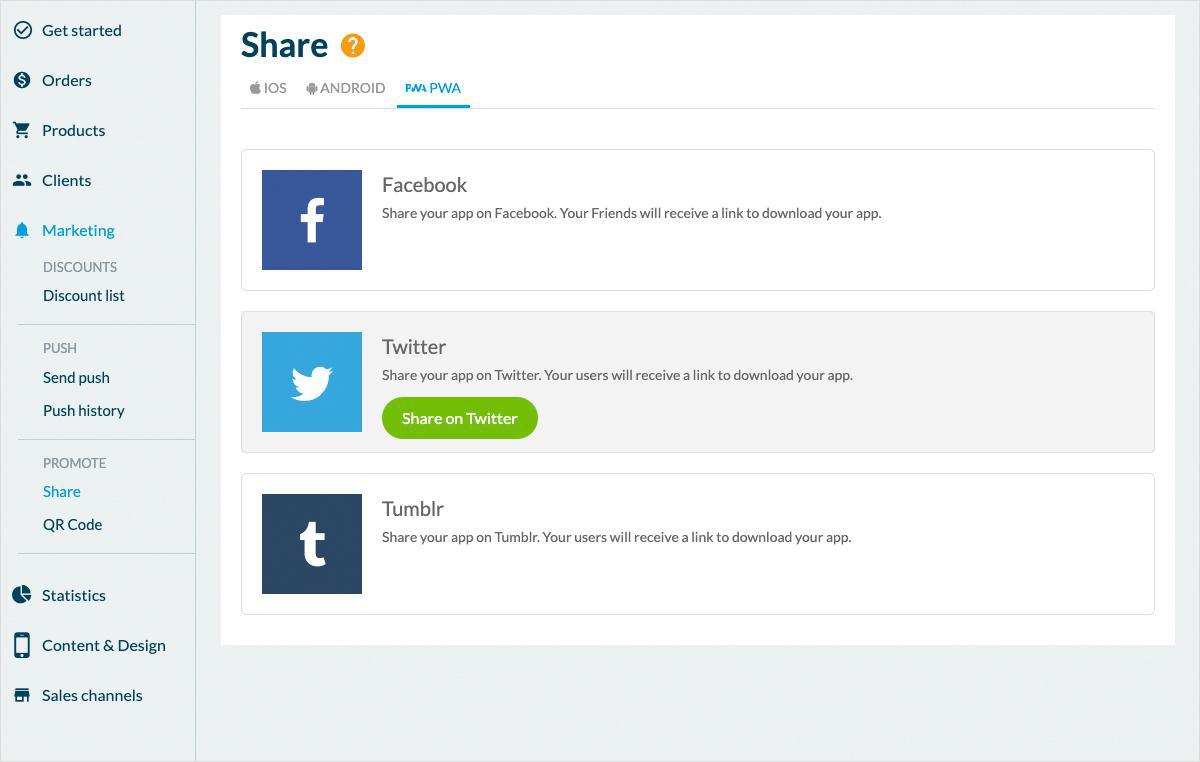 #5 Participate in social media. Nowadays social media is a must for a shop marketing strategy. The goal is not only to get the clients to come to you but also to go where your potential clients spend a lot of their time: Facebook, Twitter, Instagram, Pinterest etc… Choose the channels carefully, they must fit your brand image. Participate authentically. Simply sharing a link is not enough. You need to be interesting, click-worthy. Use the social media channel to create a story about your business, add value to it. A story that potential shoppers would want to share.
With GoodBarber you have access to several sharing options on Social media

#6 Use influencers and reach new audiences. Influencers have a reach over audiences you might not be able to target with your marketing campaigns. Having an influencer feature one of your products is an effective way to increase traffic to your shop. 92% of users value word-of-mouth recommendations from people they trust over any other type of advertising. Influencers have established high credibility in their industry as trend-setters, with a large following of users (typically on Facebook, Instagram, or YouTube). Followers who tend to take their advice seriously – especially when it comes to their shopping experiences.
Common ways to get them to speak about your brand is to send them product samples, pass along special discounts that they can distribute exclusively to their followers, or offer commission for every new person that they get to make a purchase from your shop

#7 Target your loyal clients . Don't underestimate the value of your existing clients. Indeed, your loyal clients add more products to their carts, have a higher conversion rate and generate more revenue each time they visit your shop. It's more cost efficient to target your existing clients base (5X cheaper), as they already know your brand and your products. Try to offer them an incentive when they shop on your app.
With GoodBarber Shopping App you can create personalised discounts just for them.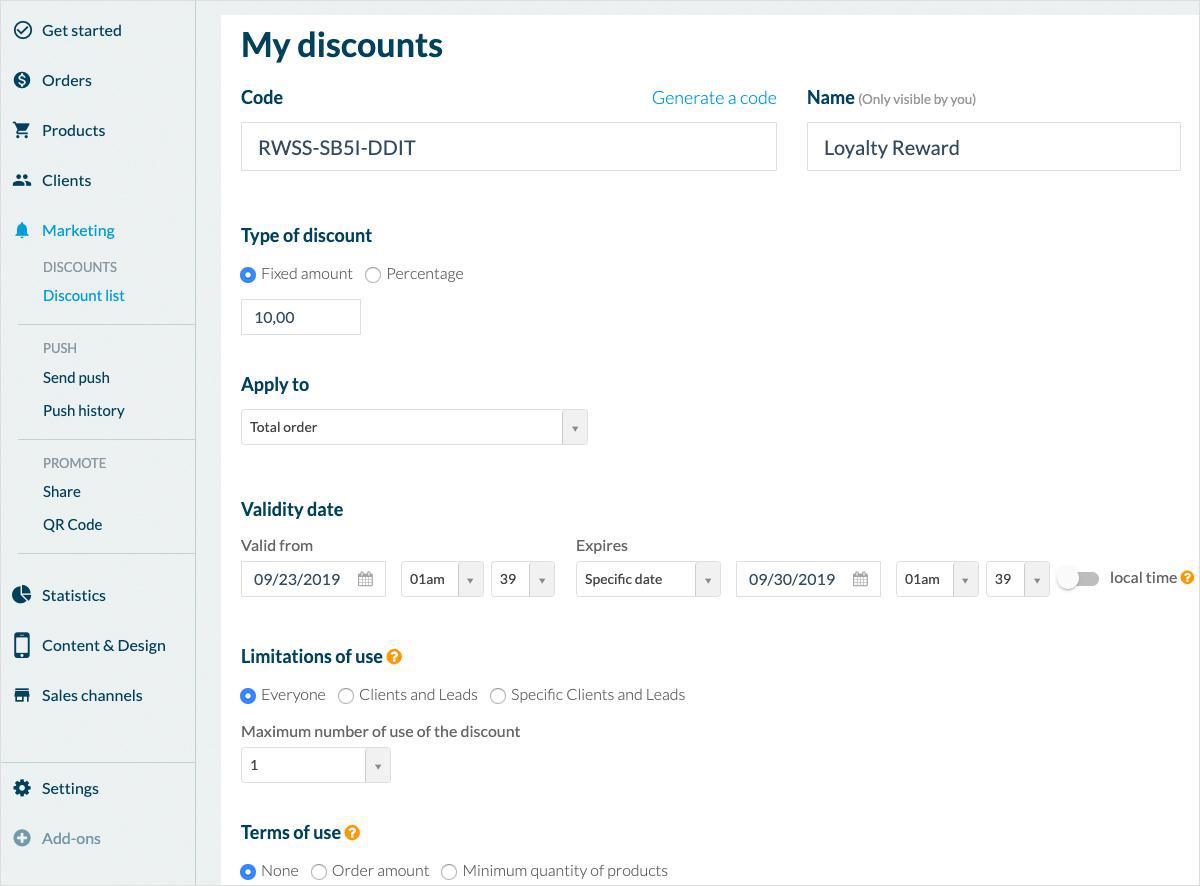 Optimize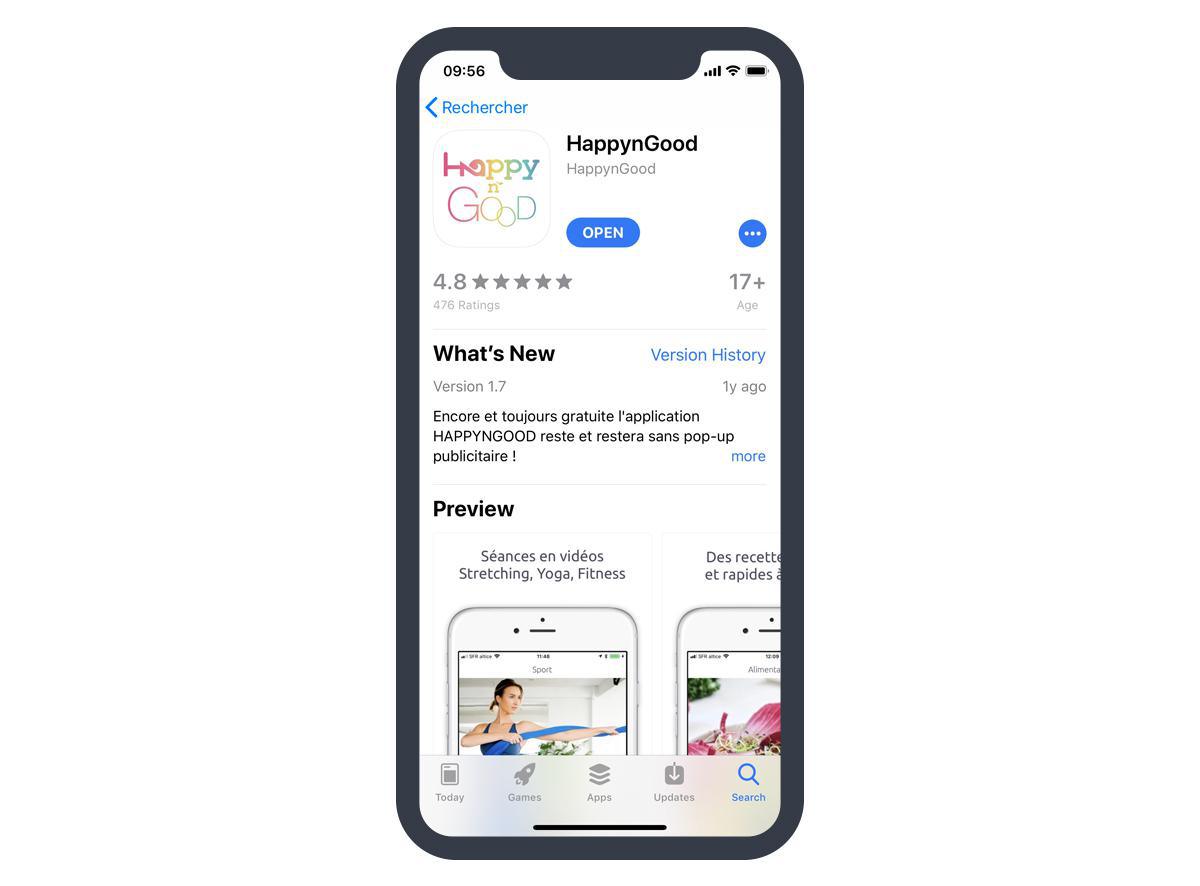 #8 Don't forget SEO Use your PWA to increase your Store and Shopping App discoverability and drive brand awareness. People will still use search engines to find the information needed. Appearing on the first page of search results could be the first time a potential client stumbles across your brand or trigger them to remember your shop.
With GoodBarber you benefit from a PWA already optimized to be indexed on the search engines. In your back office you will also have access to additional SEO tools to drive traffic and reach a wider audience.

#9 Optimize your app stores page You must create an effective store page. Think carefully about the title, tweak your description to make it as simple but appealing as possible. Come up with a catchy, pleasing icon. Use screenshots that convey the selling points and benefits of the app. Spend as much time as possible on all these factors because they can make the difference between downloading your shopping app and moving on to the next.

#10 Upsell and Showcase your top selling products New potential clients may not know necessarily what they are looking for when they're browsing your app. Especially if you offer a large catalog. By showing them what people buy most, you give these potential clients some direction. It is also the opportunity to highlight your most profitable products.
With the Similar Product feature in your GoodBarber App, you encourage your clients to view more products that might interest them and therefore increase your cart average. You are free to choose which products you want to appear in this category.
By implementing these tips in your marketing strategies and taking advantage of the tools available in your GoodBarber back office, you're putting the best chances of success in your corner.
You don't have a Shopping App yet? Try it for
free
!