10 Instagram Dos and Don'ts for Businesses
Written by GoodBarber Team on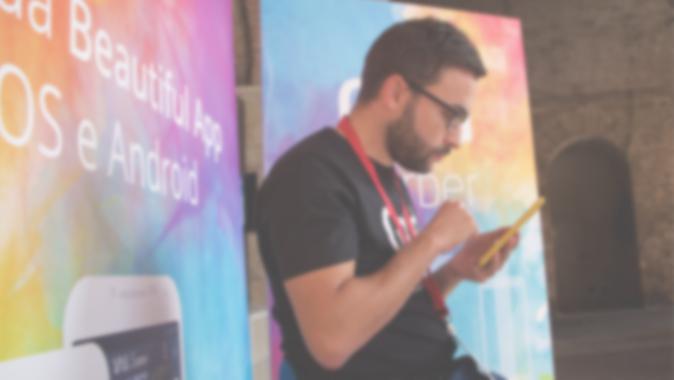 Users are increasingly turning to
Instagram
over other social platforms. Why? For starters, the content on Instagram is more universal than elsewhere. Also, it tends be more anonymous than Facebook. Although the irony isn't lost on us that Facebook bought over Instagram for $1 billion…
With that being said Instagram remains a very appealing outlet, especially for businesses looking to grow their brand and especially their brand's image. Instagram is perfect to help make your brand identifiable, as long as you follow a few guidelines of course.
Because if social networks praise spontaneity, with Instagram in particular, when it comes down to marketing, a lot of thought actually goes into what is posted by brands. Images with the most reach are often carefully arranged to fit trending criteria (even when they have an effortless feel), with a clever caption to boot!
So, if you want to become a master of Instagram, here's a few
Instagram DOS and DON'TS
to get your business on the right track. Read on!
Use Instagram to tell your brand's story
Remember our post about
the power of story
? Visual imagery is a very powerful form of content when it comes to storytelling, so use it wisely to reflect your brand and business. Your Instagram account should be curated with that in mind.
DO use high quality photos and with a consistent style. Feel free to edit your photos but use a set of similar filters to make for a more professional feel.
DO use hashtags
to categorize your content. You can also use hashtags to track content generated by your users or for a contest even.
DO design
beautiful quotes
and share them in your Instagram feed for variety
. If you don't want to use Photoshop, there's plenty of apps you can use to produce them. Plus, #quotes can make for a great hashtag to get additional views throughout the platform.
DO follow users in your niche and interact with them. After all, Instagram is a "social" network, so be social!

DO share behind-the-scenes of your business, sneak peeks of upcoming releases. This will give your followers a little insight inside your brand and humanize it for the better.
Use Instagram but DON'T...
DON'T post more than 1 to 3 times a day and avoid posting several photos in a row. Space out your posts. Don't irritate your followers by crowding their feed space at
the risk of being banned
.
DON'T neglect to write a good bio for your account and don't forget to include the link to your website in your Instagram profile.
DON'T forget to add a caption for every post! Instagram isn't only about hashtags, captions matter, so put some thought into them and above all, don't forget to engage: ask questions for instance.
DON'T neglect to offer a reason to follow you. You are a brand, not friends or family. So followers will expect rewards from time to time. A contest, a promotion, goodies… Sharing valuable content is key.
DON'T forget to track your results! Don't let your efforts go to waste : track the performance of your posts. Try and see what material gets the best reach, what time is most efficient with your audience, etc.
In the end, it's up to you to assess what works best for your business on Instagram. Simply find the balance between the golden rules above and your own ;)