10 marketing tools you need to boost revenues for small businesses in 2023
Written by Marie Pireddu on
Looking for the best marketing tools to help your small business increase revenue? Look no further! From online tools to software, we've got you covered.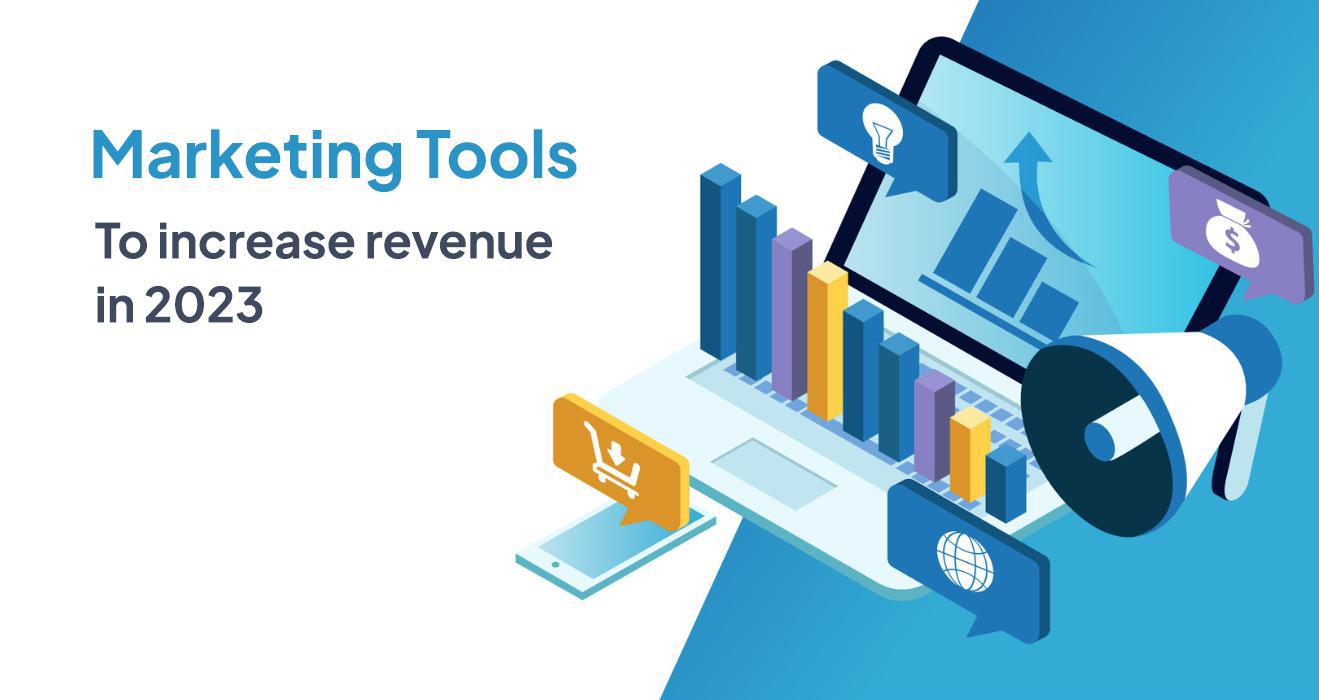 It can be challenging for small businesses to hire marketing help to plan, build, and implement a campaign. Not only is it a hefty investment, but it may not be where you need to prioritize your hiring efforts or budget at the moment.

That's where digital marketing tools come in handy. These tools can help small businesses reach potential customers, track their website traffic and performance, manage their social media presence, create and send email marketing campaigns, and more. It's important for small businesses to choose the right marketing tools that best fit their needs and budget.
Here's a list of some tools that are essential to small businesses.

1. Trello - Project Management Tool
Trello
is a brainstorming and project management platform using a simple card-and-list format
.
It lets you work more collaboratively by adding team members to boards, lists, and cards. To set up your board, add a few cards and a couple of columns. Within 60 seconds, you've got a simple Trello board ready to go.
It works equally well on the web or desktop, or on mobile apps that are free and well-designed.
Price
: Free for small teams up to $10 per user/month for "Premium."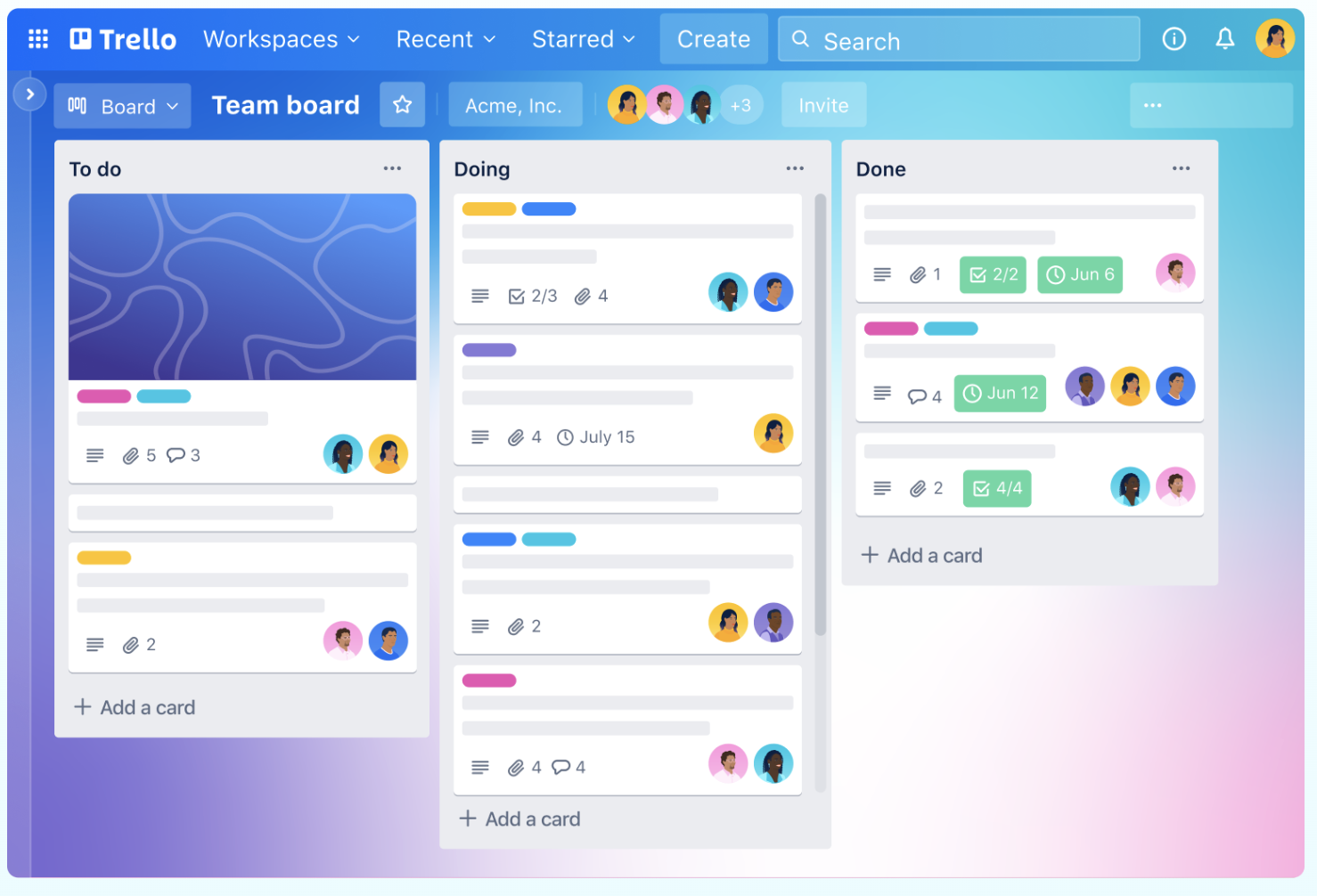 2. Zoho - Customer Relationship Management (CRM)
Zoho CRM
is a very popular all-in-one marketing software. It includes email marketing automation and communication tools. With Zoho, you'll be able to create websites, easily manage your social media posts, establish automated email marketing campaigns, and use surveys for instant customer feedback.
Zoho integrates seamlessly with other Zoho software such as Zoho Books, Zoho Inventory, Zoho Sites, or Zoho People.
Zoho offers a few features for free. However, the most important ones are available by purchasing one of their plans.
3. Leadpages - Lead Capture
Leadpages
, as their name implies, is all about creating lead generation websites and soft landing pages for your site. You'll be able to build your websites, pop-ups, and alert bars while receiving real-time analytics of website visitors, open rates, and conversion rate metrics. The unlimited traffic and lead feature are invaluable to a growing business.
Leadpages doesn't offer a free version of its software, so you'll need to select one of the following two subscription plans.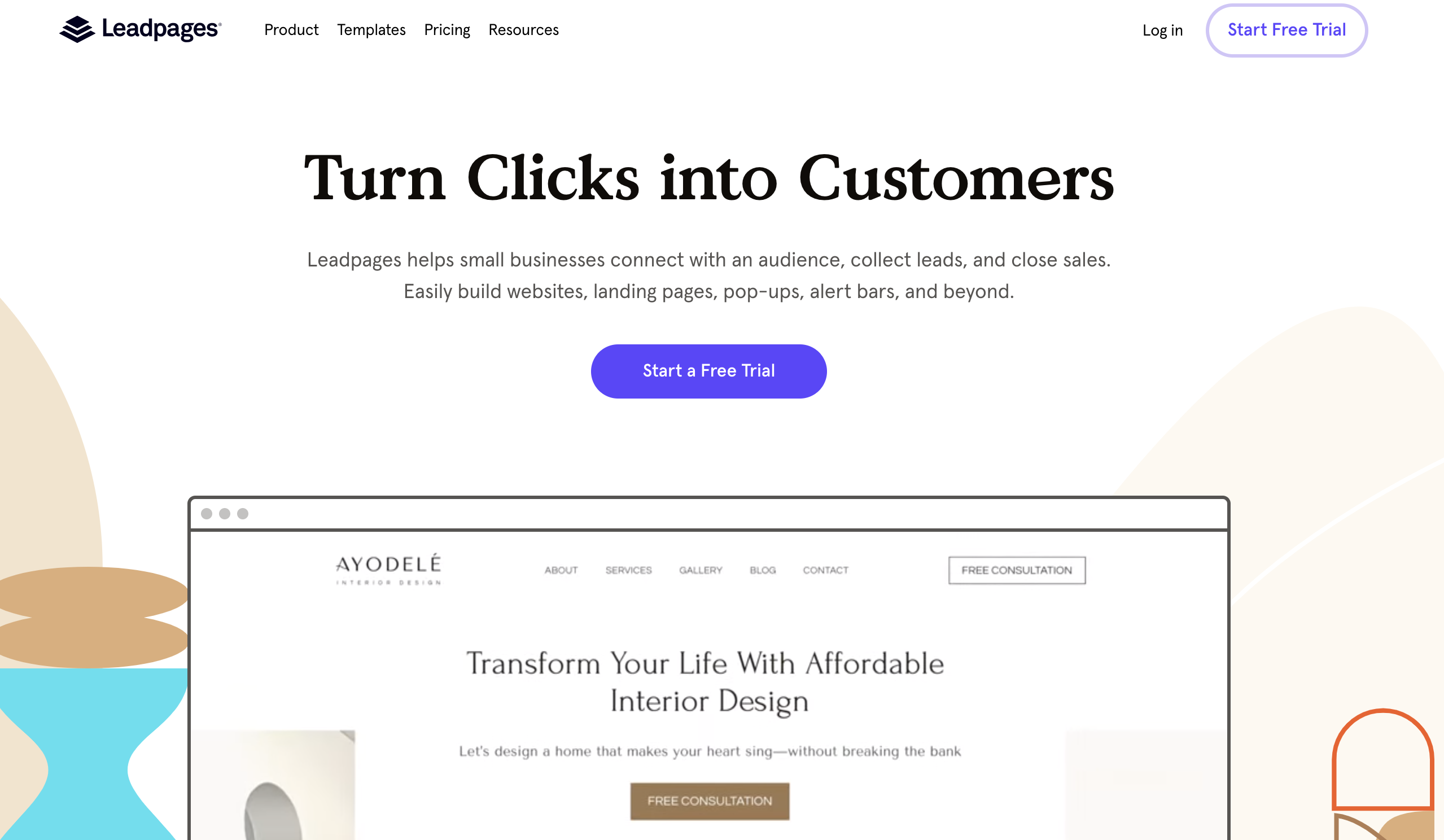 4. Google Analytics - Data Analytics
As a small business, one of the most important parts of your marketing campaign is tracking your key metrics.
Google Analytics
is completely free software that provides you with valuable insights into who is visiting your website or your app and how they engage with it. It allows you to understand how your customers interact across your sites and apps, throughout their entire lifecycle. For example, the number of visitors to your site by day, week, month, or any time period you choose, where these visitors are coming from, or the keywords people are using in Google to find your site.
By analyzing the data provided by Google Analytics, you will be able to focus your marketing efforts on the right channels.
For best results, pair Google Analytics with Google Search Console.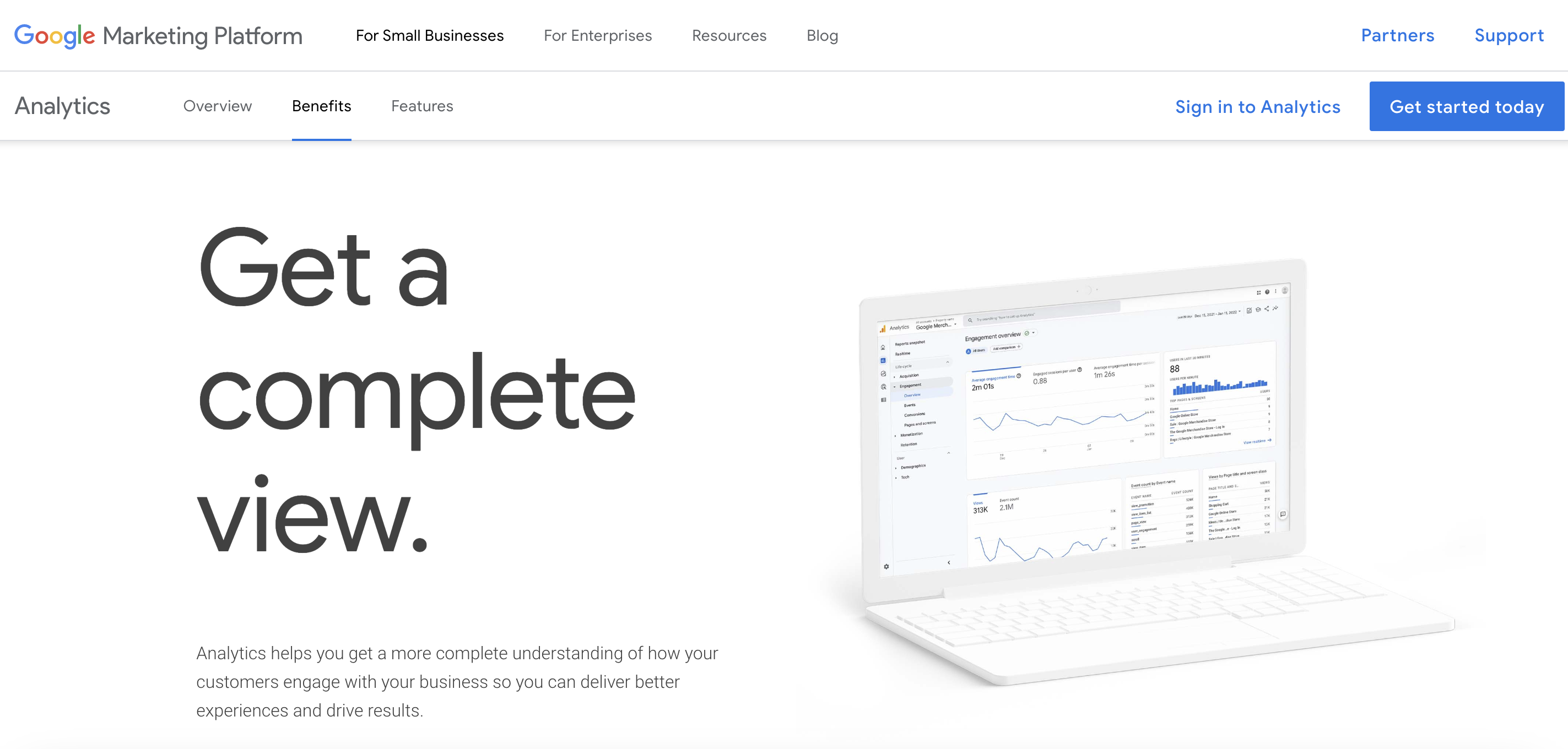 5. MailChimp - Email Marketing
Email marketing is another way to stay connected with your customers. With
Mailchimp
, you can create and send branded emails, build landing pages, design digital ads, and more.
Mailchimp is considered one of the premier digital marketing tools and one of the most popular for email campaigns, with features that can easily be integrated with more than 250 apps.
Mailchimp does come with a free option that includes basic features. It also offers three pricing plans.
Mailchimp can be easily connected to your GoodBarber app thanks to our Zapier and Make extensions.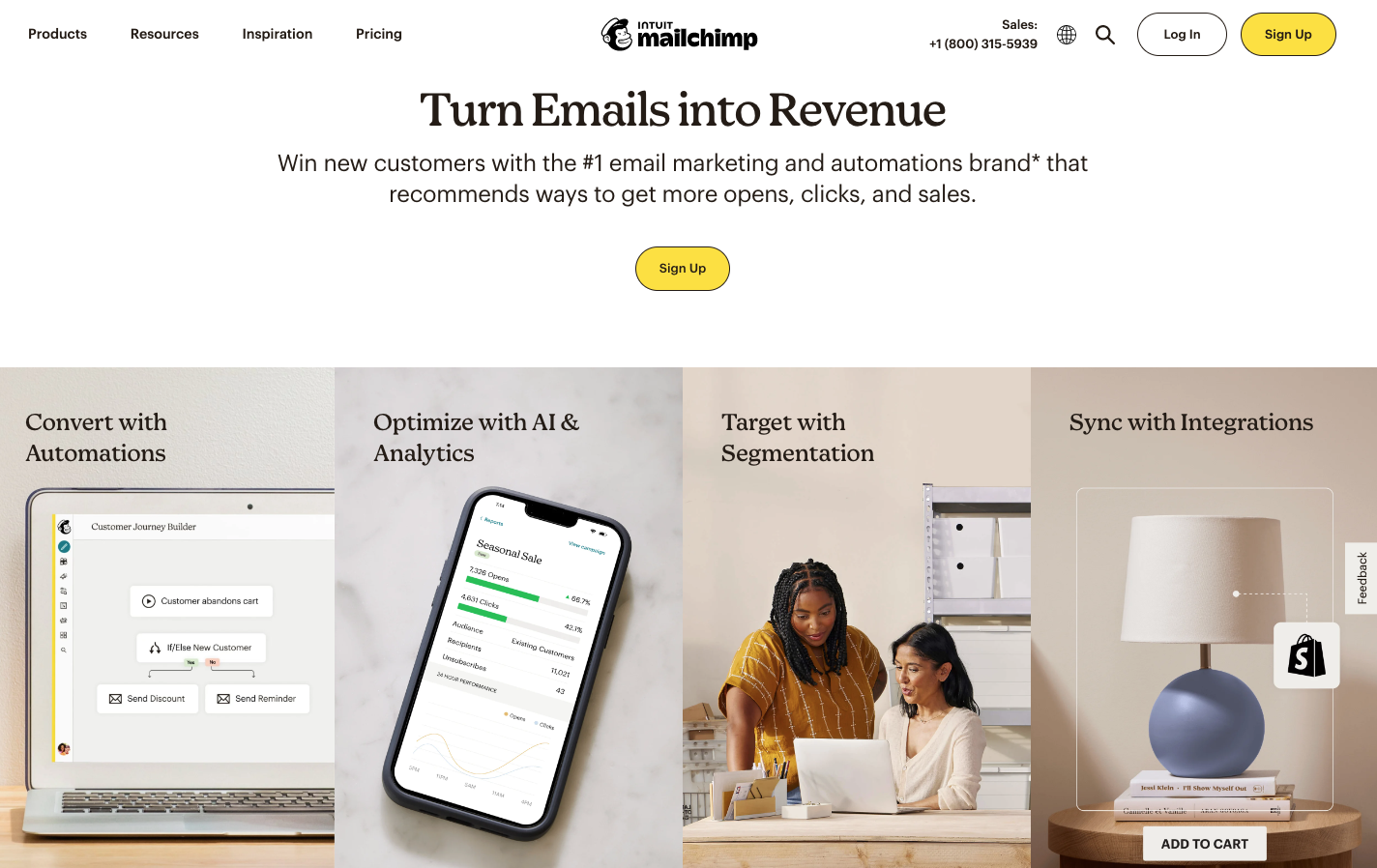 6. Hootsuite - Social Media
Just like your small business needs a well-designed, user-friendly mobile app, a solid social media management tool is also a must to grow your online presence on social media too.
Hootsuite
is a social media marketing tool best suited for small businesses. It helps you create, schedule, and track posts all from one central dashboard.
Hootsuite also compares content performance across various channels so you can identify posts that resonate the most with your audience. You also get advanced reporting tools to see which of your social media campaigns are working most effectively and use this data to calculate ROI. You can also track mentions of your brand and manage responses, all in one dashboard.
Hootsuite offers a free 30-day trial period.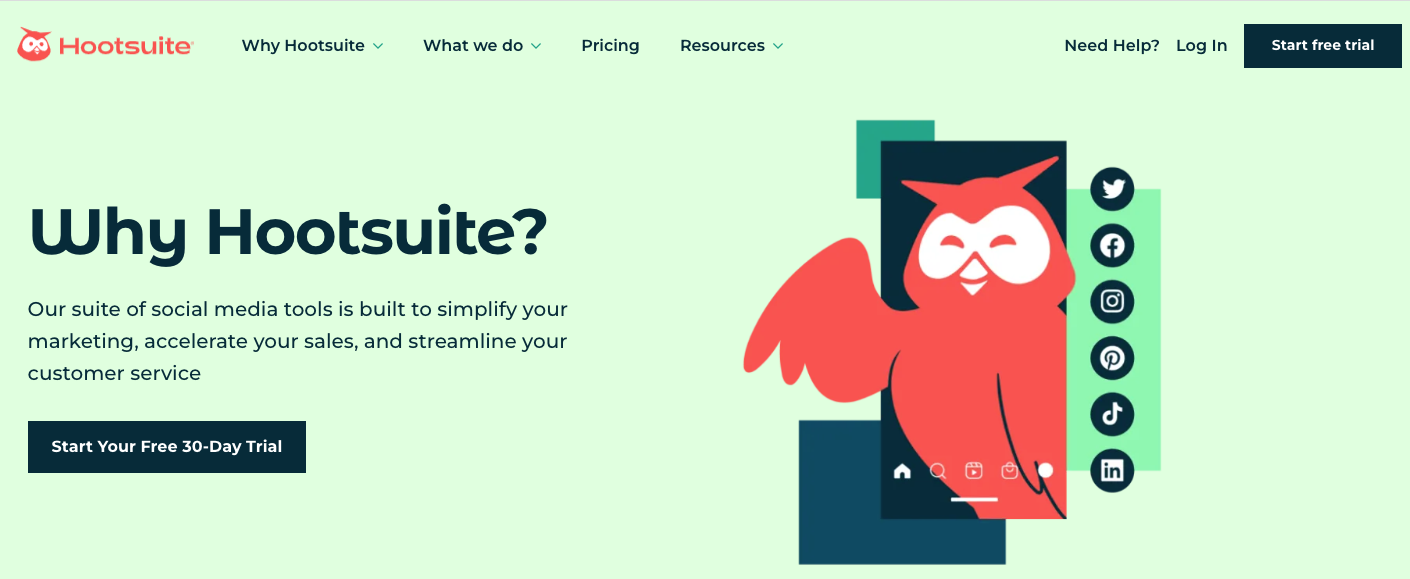 7. HubSpot - Inbound Marketing
HubSpo
t is an all-in-one marketing software solution that enables you to bring all your different marketing channels together, and optimize for more traffic, a higher conversion rate, and better ROI. Some of the features offered are:
Content optimization tools
Optimized landing pages
Email templates
Marketing automation
Lead management
Analytics
Social media management
While their full platform can be pricy, small businesses can take advantage of their free or basic packages for "individuals and small teams".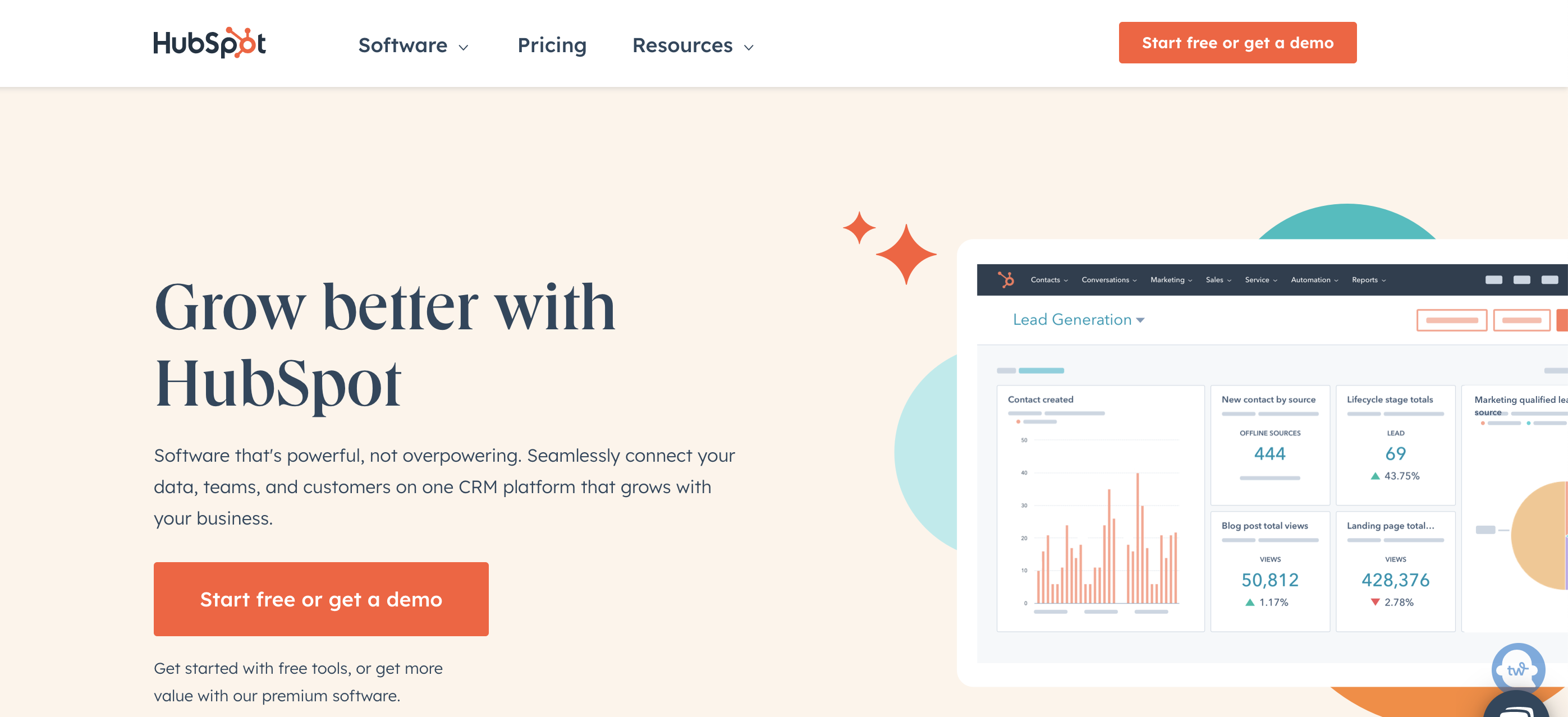 8. Canva - Graphic Design
Nothing like images to clearly communicate and engage your audience. And as you know, at GoodBarber, we highly believe in the importance of design ;)
But not everyone is a graphic designer or can afford one, especially small businesses.
Canva
offers a variety of free templates that will help you create digital images for every need: social media, infographics, marketing posters, business cards, eBooks, and much more. With their easy-to-use drag-and-drop features, Canva provides a wide range of photo editing options, color palettes, font combinations, etc. Another tool that small businesses might be interested in is its logo maker.
Their free option is enough to create beautiful visuals, but you can enjoy their complete premium plan for an affordable price as well.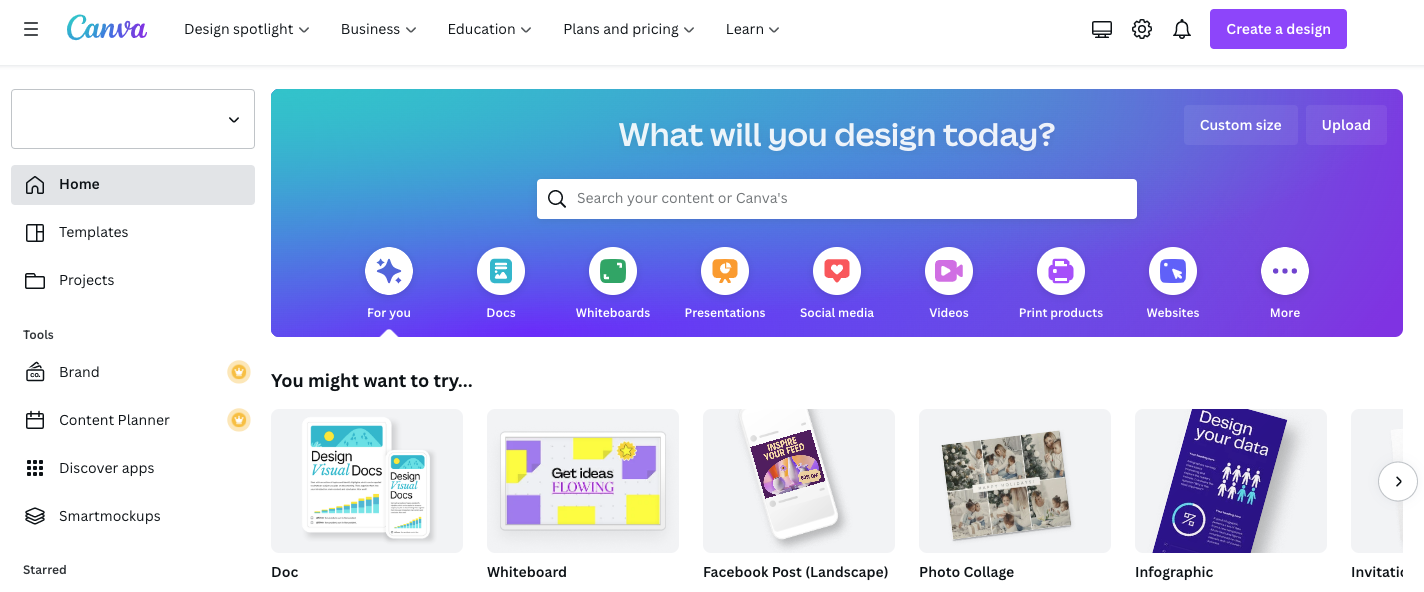 9. SEMrush - Search Engine Optimization (SEO)
Semrush
is an all-in-one tool suite for improving online visibility and discovering marketing insights. They offer SEO tools such as keyword research, including SEO audits for your content, backlinking opportunities, and a thorough analysis of your competitors. The data provided by SEMrush helps you create content that will rank higher on search engine results pages and reach a much larger audience.
They don't offer a free option and their plans start at about $100/month.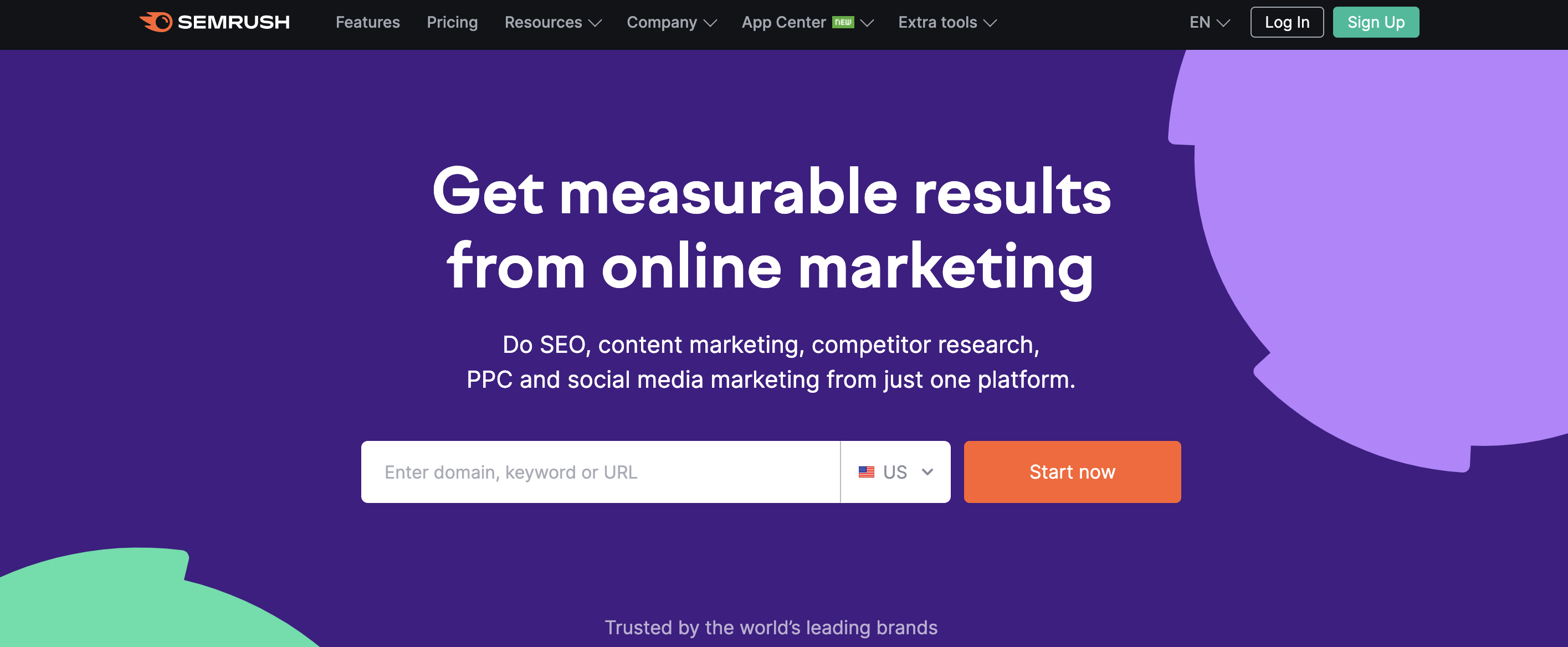 10.Google Ads - Paid Online Advertising
Google Ads
is Google's pay-per-click (PPC) platform. It allows businesses to gain visibility across Google's properties. The most common type of Google Ads ad is the search ad, which appears on the search engine results page (SERP) for searches relevant to the advertiser's products and services—but you can also use Google Ads to run display ads, shopping ads, YouTube ads, and more.
Some of their key features are the ability to target a local or global audience, banner ads, and reporting and insights.
Google Ads is budget-based, meaning you set a monthly budget cap that you can adjust anytime. Plus, you'll only pay when users click on your ad to visit your site or app.



Marketing is a crucial part of the activities of a small business owner. It's the most effective way to reach out to new customers and keep existing customers. A successful marketing campaign can make a huge difference.
However planning and executing a successful marketing campaign, managing several social media channels, emails, etc is time-consuming. Especially if you do that alone or with a very small team.
These tools will help you to streamline your digital marketing activities and also improve the level of customer service, which will consequently increase your revenues.
Take the time to search for the marketing tools that best fit your needs!