10 Ways to Get Good Reviews for Your App
Written by GoodBarber Team on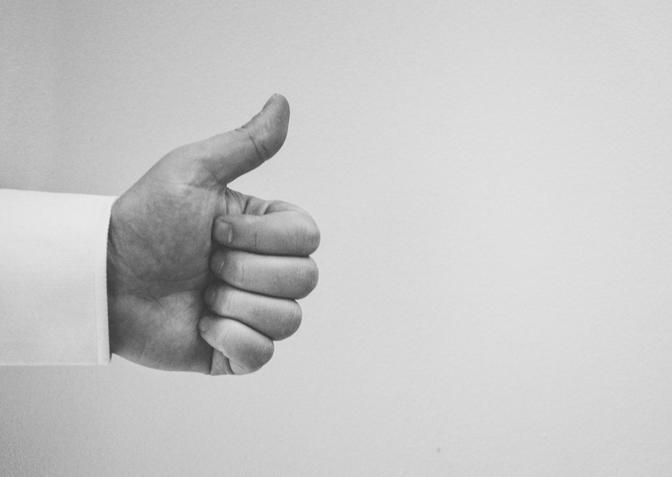 For anyone who publishes an app, getting good ratings in the stores is important. Ratings play a big part in where the app appears in the rankings of the stores. Even if you're not interested in rankings, you still don't want your users to start out with a poor first impression of your app even before they've started using it.
1) Make a good app.
It sounds obvious, but you still need to think about what a "good app" means in your particular case. The content you add and the way you present needs to relevant to the message you're trying to deliver. For example, if you're making an app for a radio station, your app shouldn't just include images and text, but also a streaming section.
2) Don't mislead users about your app.
If a user finds out your app can't offer what you promised, you risk retaliation through negative ratings. Be upfront about what the app does and what it's purpose is in the description. It's not worth trying to get more downloads at the expense of poor reviews.
3) If you're app isn't free, make sure you really deliver.
The last point about not misleading users is doubly true if users need to pay for your app. While someone disappointed with a free app might simply uninstall it and forget about it, a slighted customer of a paid app is far more likely to take the time to give a negative rating.
4) Don't pester your users to rate your app.
This strategy can easily backfire, because users don't want to feel prodded to rate your app. There are many good uses for push notifications, but asking users to rate your app isn't one of them.
5) Do explain why good ratings are important.
While being pushy is not a good strategy to get reviews, many users legitimately don't realize how important good ratings are to you, and letting them know can really be helpful.
6) Let your users get in touch with you.
Making it easy for users to get in touch acts as a lightning rod for dissatisfied users. Rather than taking out their discontent with one-star ratings, they can can directly get in touch with you instead, and let you know what's wrong. With GoodBarber, the submission section can be a great way for your users to get straight in touch with you.
7) Don't try to manipulate your app's ratings.
You may be tempted to jump-start your app and its ratings by asking your friends to all give your app five stars. There's a substantial likelihood that this type of behavior will be picked up on.

8) Thoroughly review your app before you release it.
Test every last corner of your app before you publish it to the stores. The ad-hoc apps provided by GoodBarber make doing so easy. This is important because you really want to hit the ground running with great reviews, and we'll see why...

9) Do your very best to start out with Good Ratings.
Bad ratings can easily turn into a trap.
Unfortunately, starting out with negative ratings can quickly create a negative feedback loop. First of all, users will be more hesitant to download your app in the first place. And if and when they do, they might be using the app in a more negative mindset - which means they're more likely to give a negative rating themselves.
10) Read the reviews you do get.
Filter out the irrelevant, and make sure to to heed any legitimate criticism coming from your users. Although there's no way to directly get in touch with users who leave reviews, if the complaint is legitimate, there's reason to assume other users will have the same grievances. Fixing won't move you're average rating quickly, but it's better than continuing to get poor ratings.