3 Reasons why the Future of Ecommerce is a Blog Post
Written by Stefano Mongardi on
Stefano Mongardi, an expert of Online Marketing who is also passionate about tech and innovation, tells us everything you need to know to implement a successful e-commerce business and stand out from the competition.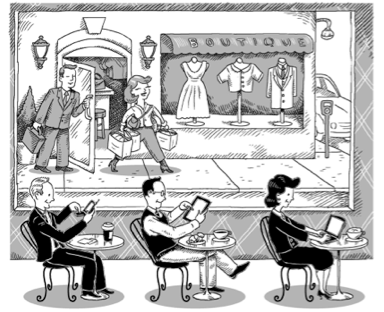 Nowdays we're all quite practical with online purchases. We simply land on a website, scroll through the products, decide the best one for us and order it. Seems easy huh? So now you think: "Wow! ecommerce is exploding, let's open an online store and start selling our products worldwide! It's a piece of cake!". Well, actually it's not.

Today the competition is fierce and if you want to bring an added value you either have to work really hard or spend a LOT of money to let people know about your great new ecommerce business. You may even have the coolest products in the world, but just being online doesn't mean you will right away get tons of visits and conversions without doing anything.

Most of the times when an ecommerce platform is created, people invest most of their time and budget setting up a PPC campaign on Google, Facebook and maybe even Twitter. The result is: you spend a lot of money and get a lot of vistas but most people won't come back to your website again. Why? Because you offer products and not added value. Don't forget that your competitors offer the same or similar products. Unless you are the only person in the world selling that specific product, you have to give people some added value to convince them to buy from you and not someone else.
How can you create added value?
With blog posts! An ecommerce business without a blog is like an airplane without propellers.

Creating fresh, engaging and attractive content must be part of the core business of every ecommerce and online business. There are thousands of businesses out there selling their products online but only few of them really make a difference. Because they create added value.

If you are selling clothes you should think about writing something about how the textiles and materials are designed and created, or how to combine different outfits. If you sell sports equipment you could write posts suggesting beautiful places for excursions or upcoming sportive events that may be interesting for your target customers.
If you sell mobile phones you should write tutorials or tips on how to make the most of a smartphone, or you could also write lists of interesting apps and so on.
Content marketing strategies aren't made up only of blog posts, you can use videos, graphics, pictures and apps.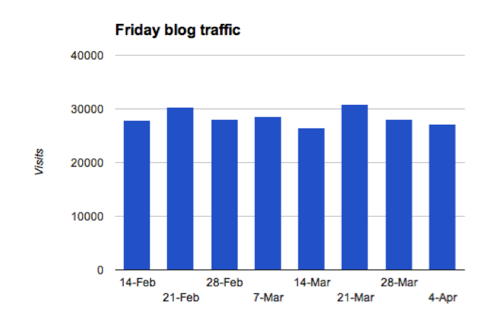 There are brands which became famous just thanks to their content. An example? GoPro became popular thanks to the high quality videos they shared on YouTube that went viral thanks to social medias.

Another great brand which made blog posts and content its trademark is Buffer. Buffer sells a social media automation software and, to generate leads, they create added value by posting articles about social media, online visibility and branding.
Investing most of your time and budget on Google, Facebook and other social platforms means spending your money in someone else's home, without creating something that actually stays for life in your website.

The recent decrease of Facebook's organic reach is just an example of how unreliable social medias are. Just by changing an algorithm, they could mess up months of hard work.

Cultivating the blog for your business is a long-term investment that requires time, effort and perseverance. But that remember you are putting100% of your time and effort into something that is yours. The time of spam selling is over; Today the new trend is consultative selling, people want as much information as possible and they want to get to know you before making their decision.
The 3 keys to success
Here are three reasons why ecommerce websites will turn into blog-commerce websites in the near future:
1. Competition: As I said before, unless you are the only one selling specific product, you must distinguish yourself from the crowd. If everybody is yelling "Buy me! Buy me!" and you are doing the same, you can't expect great results! Explain to your potential clients why they should buy your product, give them valuable information related to it and build a long-term trust.

2. Trust: there are plenty of blogs out there that have been built their success on reviewing products and people trust them. Why? Because these blogger give their honest opinion, they state the advantages and disadvantages of the products, and people believe them (unless the review is paid, but believe me, the truth eventually comes out and these types of bloggers then slowly lose their public). The great thing about the web is that it's completely democratic. If you are saying that something is good when it is not, people will unmask you. Comments and ratings are crucial in the buying process and people trust them.

3. Relevance: Google loves fresh and relevant content. That's why keeping your ecommerce blog up to date and frequently posting new content will help you scale the SERP and gain organic traffic.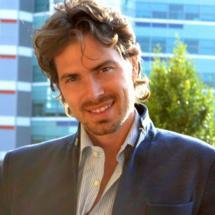 About Me: My name is Stefano, I am a digital and online marketer with a passion for tech, innovation and sales. You can find me on
TheWebMate
!
What do you think?
Are you going in this direction?
Let me know!