5 sleek Google Fonts for your Beautiful App
Written by Isabella Leland on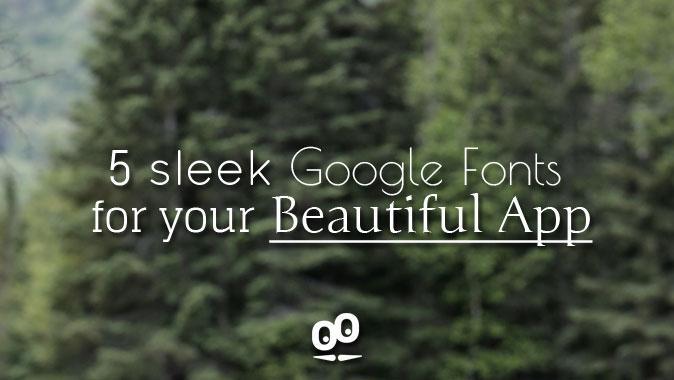 We've mentioned before the importance of building a great
splash screen
or how your
App icon
matters. And if you don't want too much text on one or the other, choosing a great font is still essential when putting your brand out there.
Think of the font you choose as your brand's voice. You will want something that will make you both stand out and be classic enough so that it won't seem outdated as trends come and go.
So, as result, for clarity purposes, you will need to focus on legibility first, you want to make sure that your app content can easily be read, especially on the rather small screen of a phone.

Other concerns? In order to create visual hierarchy weights can prove to be very handy. Make sure the font you pick looks great in italic, bold, etc.

Last but not least, think about special characters, especially if you build your app in different languages, make sure the font you choose has special characters designed.
So, with that in mind, here's our selection of 5 sleek Google Fonts all available within your app builder: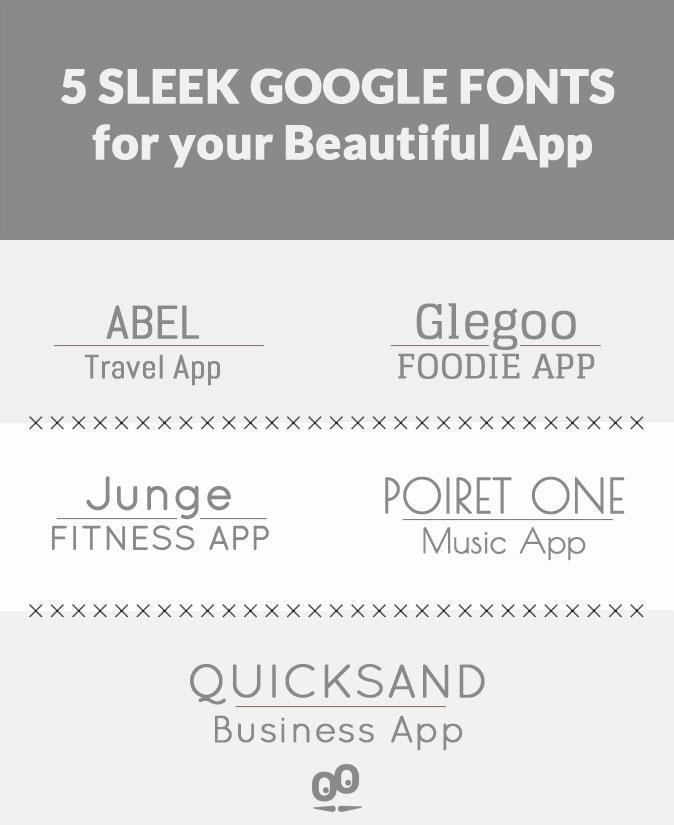 You can download these Google Fonts here:
Abel
:quickUse/Family:Abel /
Glegoo
:quickUse/Family:Glegoo /
Junge
:quickUse/Family:Junge /
Poiret One
:quickUse/Family:Poiret+One /
Quicksand
:quickUse/Family:Quicksand .
Trick of the trade > For more inspiration you can check out the very entertaining
Font Flame
website or so called « Tinder for font pairing ».