6 Money Apps That Users Know and Love
Written by GoodBarber Team on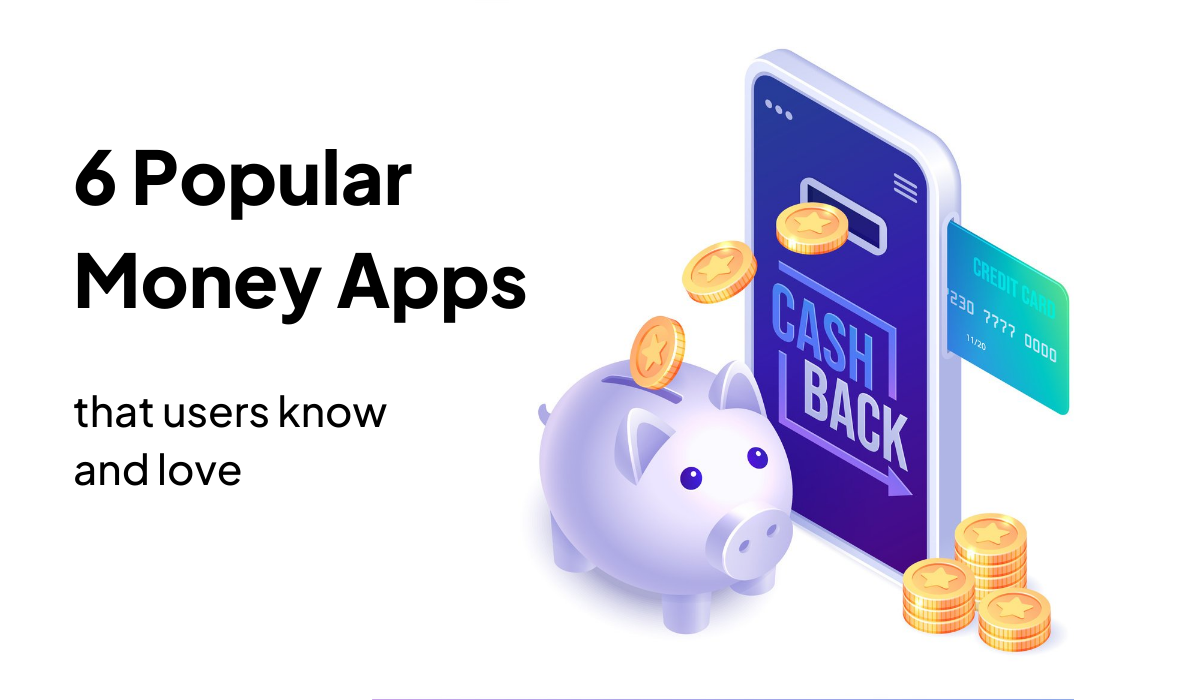 The rise of mobile apps has changed the way we handle money. Visiting your local bank in person is no longer mandatory for making transactions. Clipping coupons is no longer needed to save money on your purchases. These days, you can do so much more right in the palm of your hand. Let's talk about some of the more popular money apps and how they work.

We're going to break this down into three main categories:

Peer-to-peer payment app
Cashback reward app
Cash advance apps
Peer-to-Peer Payment Apps
Do you need to pay back your friend after they spotted you some cash? Handing over paper cash is so yesterday. Instead, you can instantly send them money through a mobile money app. Research says that over 70 million people in the U.S. opt to stay cashless and instead use peer-to-peer payment apps to send, receive, and request money.
Here are a couple of popular choices:


Venmo
To use Venmo, you need to link your bank account, credit card, or simply rely on having a balance if you want to send someone money. Otherwise, you can easily pay, request, or receive money and have it sent to your bank or card almost instantly. Note that if you send money via a credit card, Venmo will charge you 3% of the total.
More good news: Because Venmo is so popular, the odds are that if you need to use it, the person you're trying to exchange money with likely already has it — or can get set up very quickly. As of 2019,
Venmo had over 50 million active accounts
. Furthermore, the platform's total payment volume in Q1 2021 was $51 billion, up from $31 billion in Q1 2020.
Zelle
Most major banks offer Zelle in the US, making it quick and painless to send money to other Zelle users via either their bank account or the Zelle app. To send or request money, all you need to do is enter the other person's email address or phone number that they signed up with. The transfer is usually done in minutes, and it goes straight to your bank, as opposed to any third-party app.
Zelle's growth as a money app is nothing to scoff at. During Q1 2021,
$106 billion was sent over Zelle
across 392 million transactions. YOY sent payment values jumped by 74%, and payment transactions by 61%.
Cashback Reward Apps
While cashback apps won't make you rich, they're a simple and free way to earn a little extra money. How they often work is that when you purchase an item, the app will give you a rebate or a coupon so that you can get a discount. Other times, you receive points that you can eventually redeem for cash or put toward a future purchase.
As of 2018, 55% of Americans surveyed said that they'd gotten cash back from a purchase. Here are two money apps they turn to.


RetailMeNot
Whether you're shopping for clothes, food, or electronics, RetailMeNot finds the best deals at all your favorite stores. It'll give you codes, coupons, and cash through more than 200,000 offers across more than 15,000 brands. With almost
503,000 ratings on the App Store
and 4.8 stars overall, it's one of the go-to choices for people looking to save a little money on their purchases.
Ibotta
Ibotta primarily focuses on grocery purchases, although it also works for pharmacies, home improvement stores, and many others. You can also apply these savings to flights, hotels, and event tickets.
Since its inception in 2012
, Ibotta has paid out more than $1 billion in rewards to its more than 35 million users.
Cash Advance Apps
If you're in a pinch financially, cash advance apps allow you to deposit money into the bank that you've technically already earned but haven't actually been paid yet. They can sometimes be a smarter alternative to payday loans and credit cards since they're often free or have a very small fee (and no interest!).

Note: Hopefully, it goes without saying, but cash advance apps shouldn't be something you regularly rely on. Instead, they're there to help you when you need a little bit of financial support.


Earnin
Earnin will track the hours you've worked and let you borrow money that you've earned. Plus, if your bank account is low, you can pay a small fee and Earnin will top it off.
Earnin believes that you shouldn't have to wait for payday to get paid, so it'll give you up to $500 of your paycheck in advance.
According to Earnin, the app has been
downloaded more than 10 million times
, and it's got about two million active users.
Dave
Dave is a good money app if you only need a little bit of cash to cover your expenses until payday comes around. You can sometimes get
up to $200 in cash
, and they won't charge you interest. There is, however, a $1 monthly membership fee. Dave's got almost 490,000 ratings in the App Store and 4.8 stars overall, so it's (more than) four million users are clearly happy.
Plus, as of 2019,
the app was worth $1 billion
.