A new bonus feature for your content : schedule an end of publication date
Written by Marie Pireddu on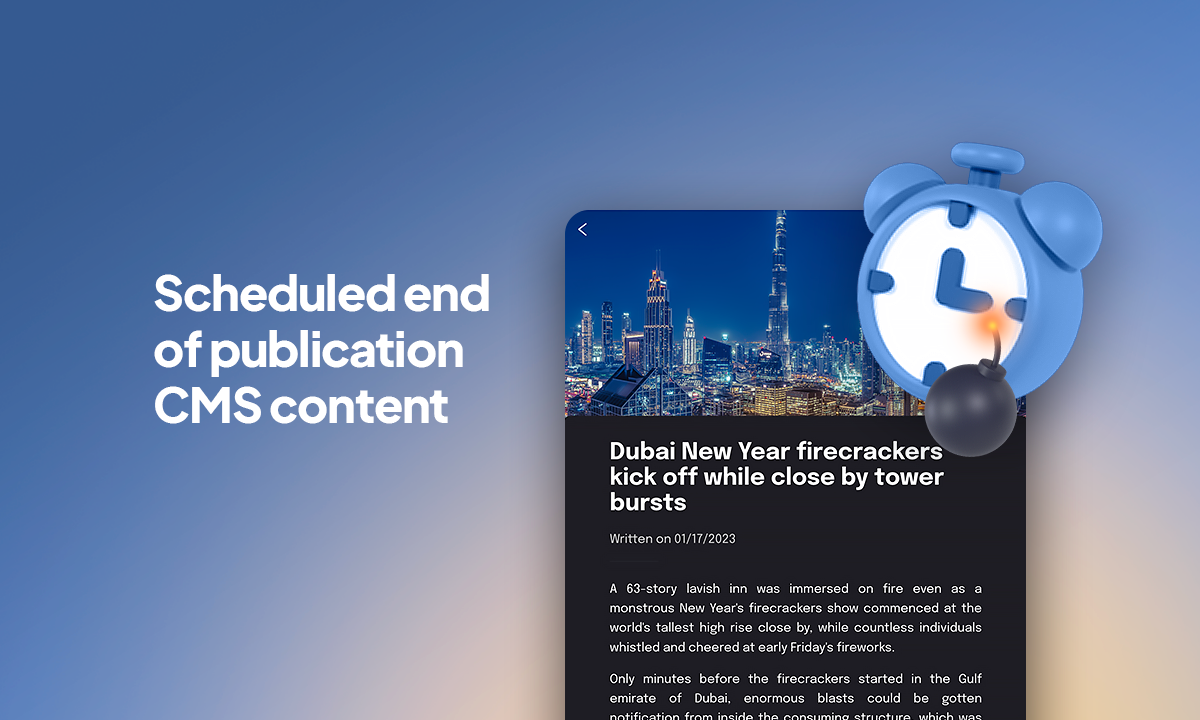 We're happy to release a bonus little feature that many of you have been requesting: the possibility to schedule an end-of-publication for content pieces.
Until now, you were able to schedule the publication date. With this new feature, you can now choose a date on which this content will be unpublish.
This is applicable to all the content created in your back office, meaning:
Articles


Sounds


Videos


Maps

How to schedule an expiration date for your posts?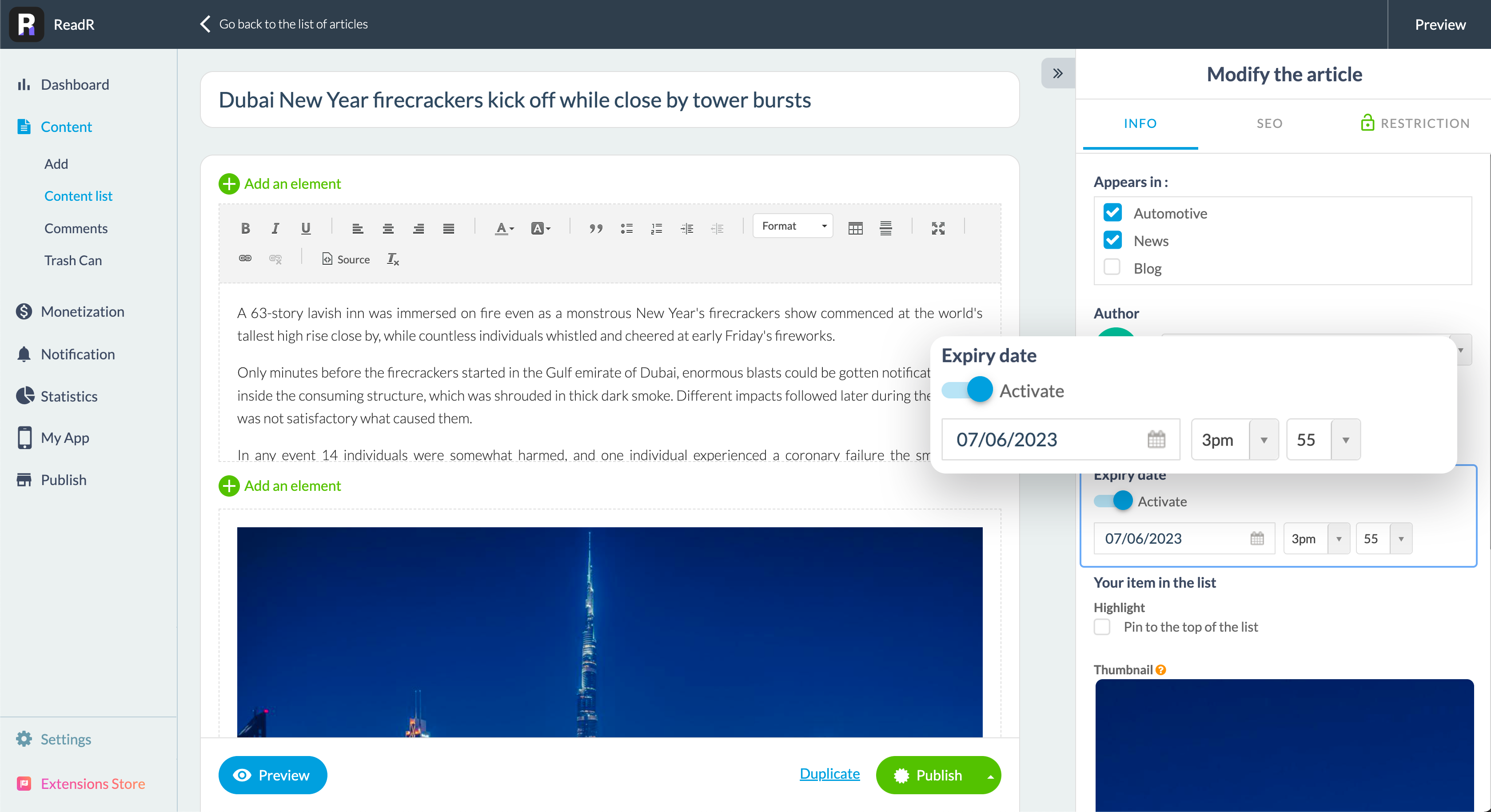 In your app back office, in the menu Content > add > select the type of content you want to add (article, sound, video, or location). Here, we'll use an article as an example. In the right side panel, under the Info tab, you will find a new block for scheduling the end of a publication:
Toggle the switch to activate the feature
Select an end date and time for your post
And that's all! You can choose to publish your post or select a delayed publication date.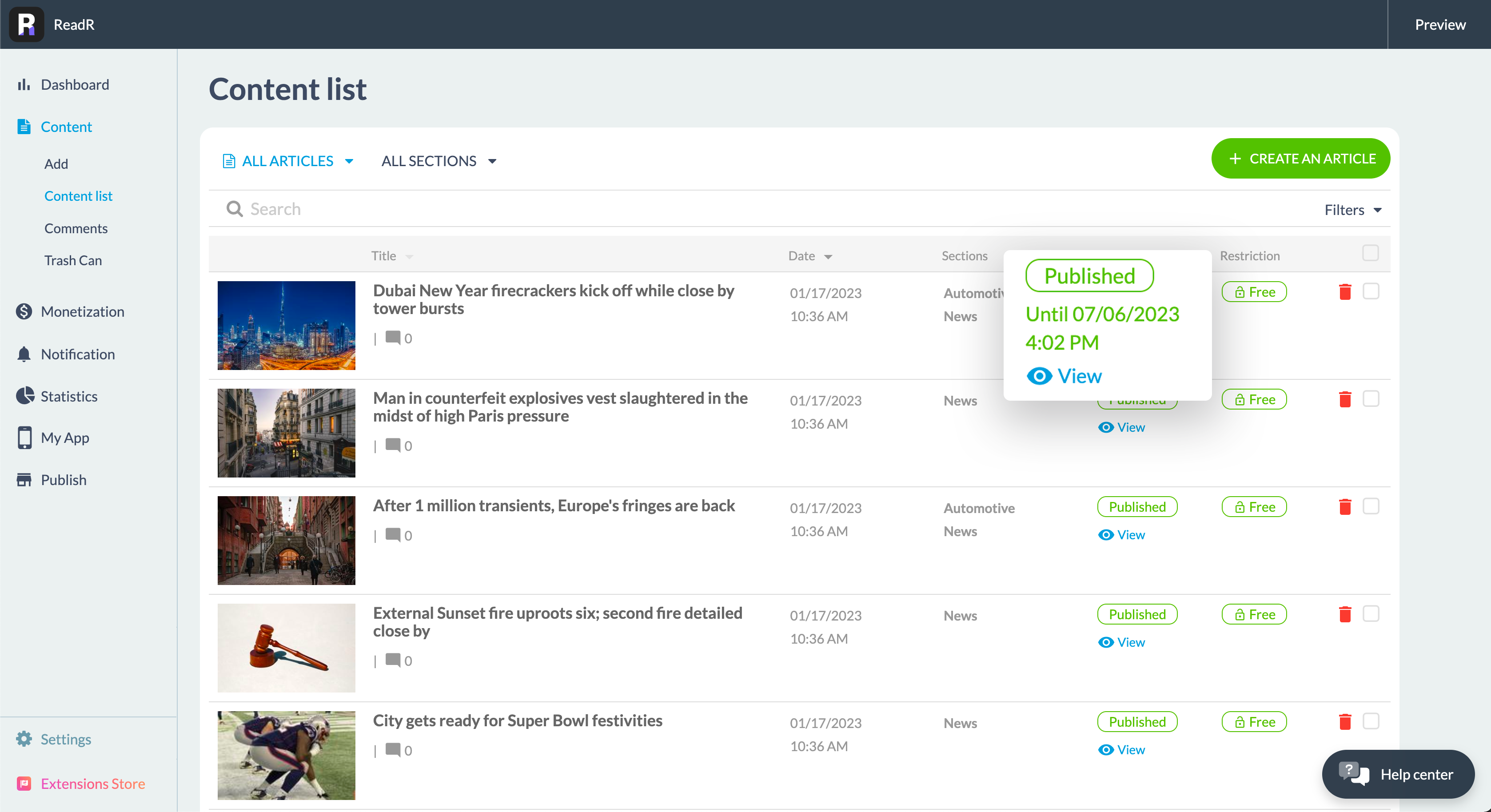 In your app back office, in the menu Content > Content List, you can view the status of your posts and their expiration date when applied.