A new confirmation screen for the Form section
Written by Muriel Santoni on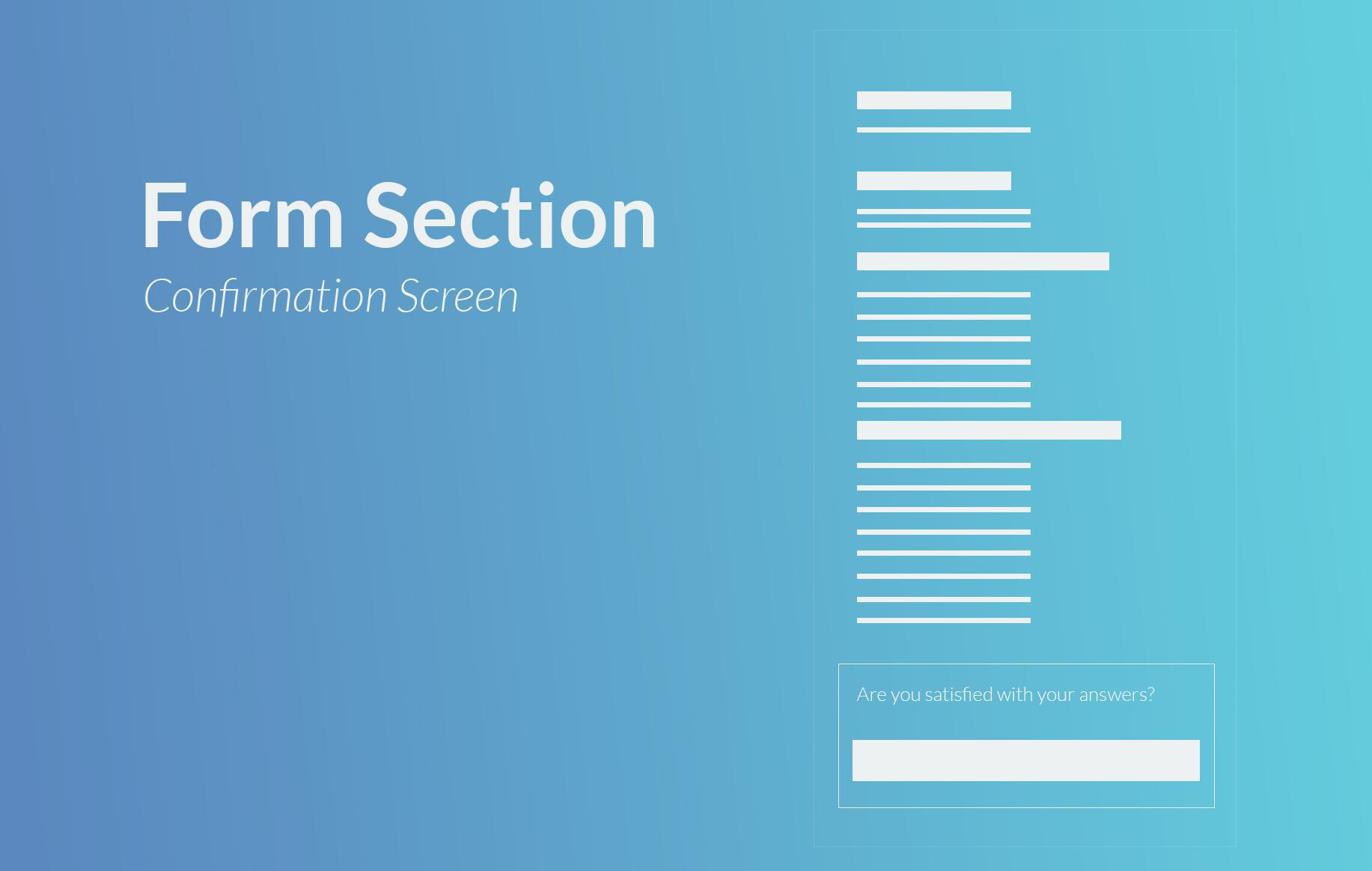 The Form section can have multiple uses in your app. Polls, orders, surveys, customer feedback etc... The potential for user engagement is enormous.

As you know, we strive to constantly develop our features, especially when they come from your suggestions.

Today we present a new feature for this section, which you have been many to plebiscite: a new confirmation screen before sending the form.
Confirmation screen settings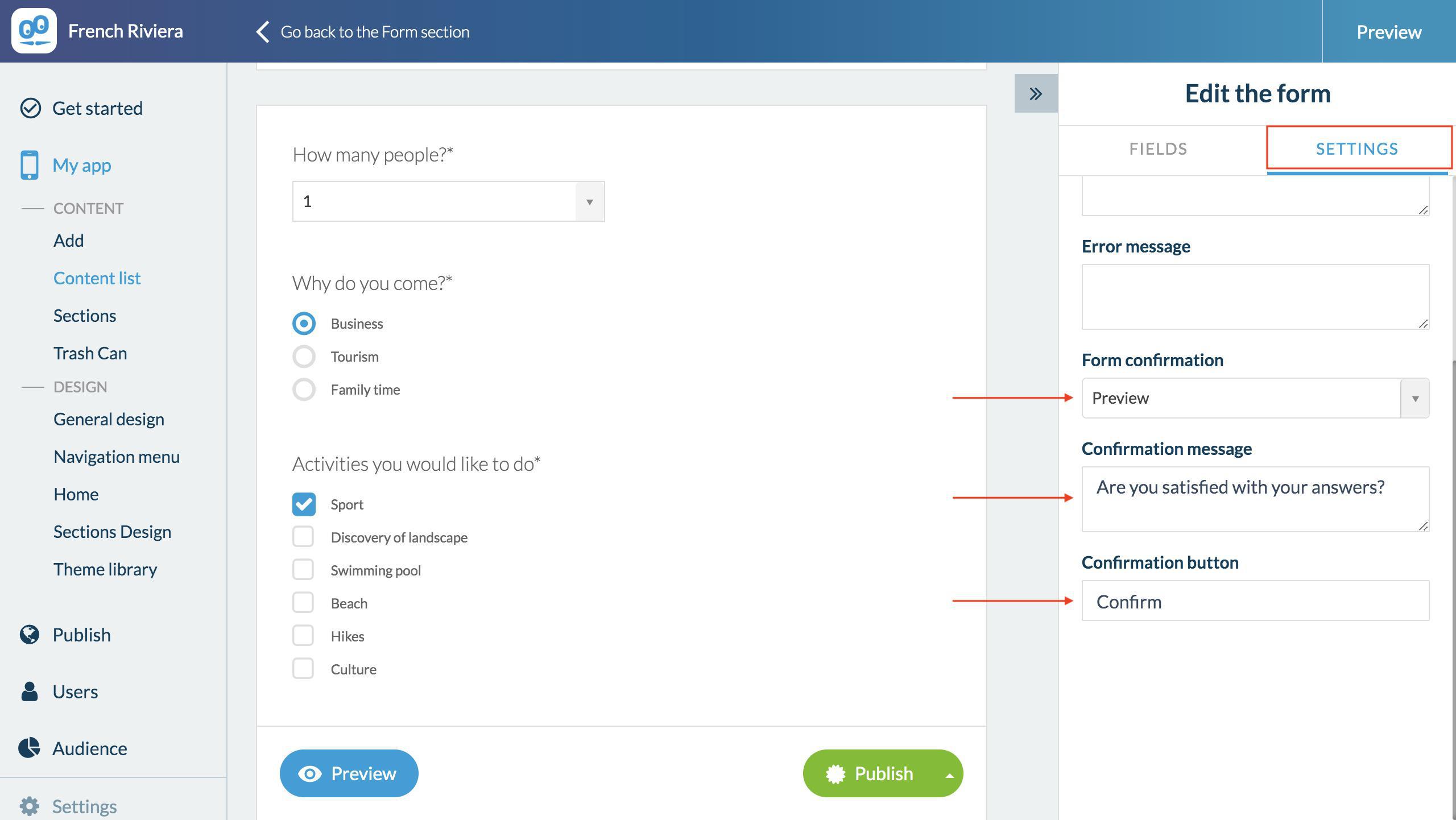 You have several options to propose to your users to validate that their answers were sent.

To set it up, go to My App > Content > Form > Edit the form
From this menu, you can create and define your Form.
In the
Settings
tab, you can find a field
Form confirmation
with 3 options:
None
Confirmation pop up
Preview
The novelty lies with this option.
You can
display to your users a recap page of their answers
before sending the form.
By selecting this option, you will also be able to set the confirmation message displayed to your users as well as the confirmation button.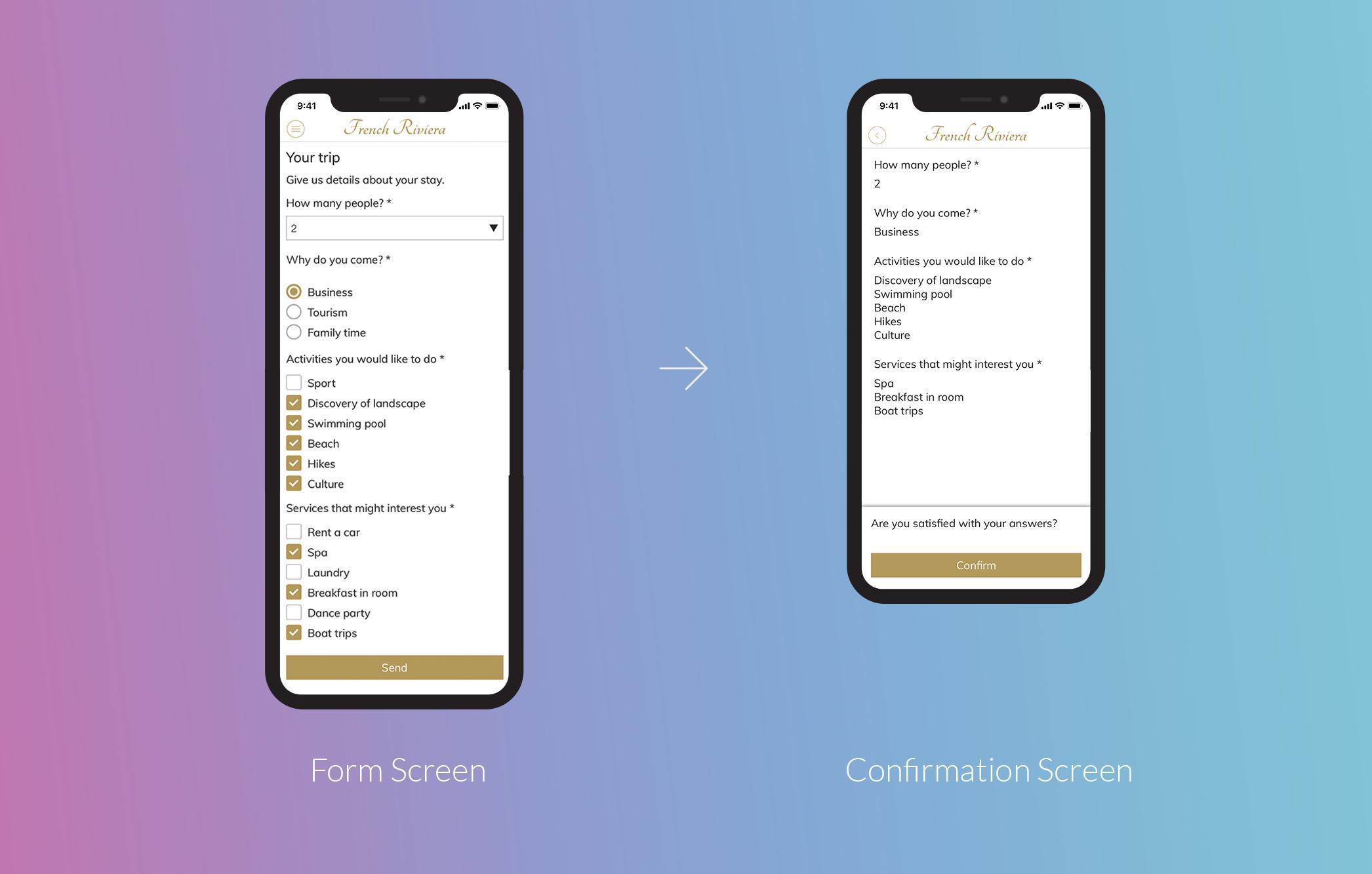 For your users, this process will be extremely fluid. Once the form filled up, they click on the "Send" button. This is when the preview page will display the entirety of their answers.


They can then choose to go back and change an answer or to continue and send their form by clicking on the confirmation button at the bottom of the page.


Warning: the modification of the mode of confirmation of the form will require to rebuild the native versions of your app.