A new payment gateway for your Shopping App: Offline payment
Written by Marie Pireddu on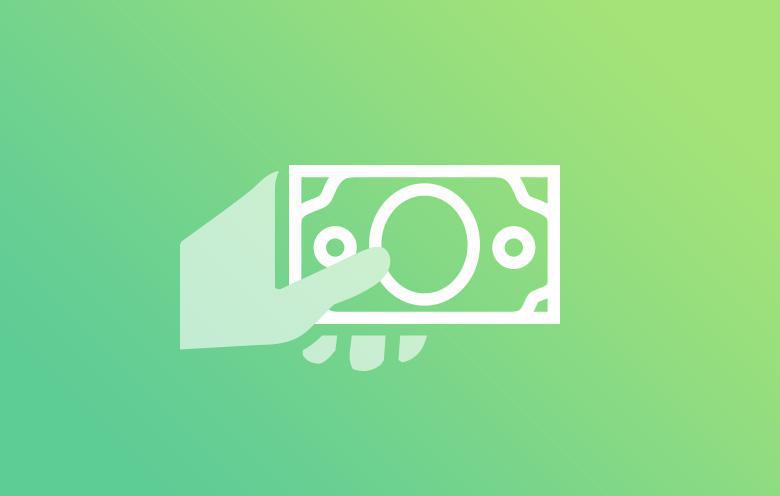 We really take it to heart to constantly improve our Shopping Apps.
Following your feedback, we will be launching a series of add-ons perfect for all local businesses. They will allow you to boost your sales, grow your local client base and strengthen your online presence

Our first add-on is Offline Payment. With this add-on you facilitate your clients' shopping experience by allowing them to pay outside the app
Why offer offline payments ?
Build trust around your brand: Around the globe, a lot of people still prefer to use cash or even checks for their daily money transactions. Being a more traditional method of payment makes them more trusted.
Also, not everyone feels comfortable giving their credit card info online and therefore might refrain from purchasing products from your app.

Boost your sales: Offline payment is easy to use and understand. Some people still face difficulty with the online mode of payment. By offering an offline mode, you will reach a wider audience and boost your sales.

No more payment gateway fees: Don't depend on any payment gateway. You can easily have an online presence and offer your clients to purchase your products online without the hassle of setting up Stripe or PayPal accounts.
Moreover, Offline transactions are easy and transparent with no extra fees
How to activate offline payment in your GoodBarber Shopping App?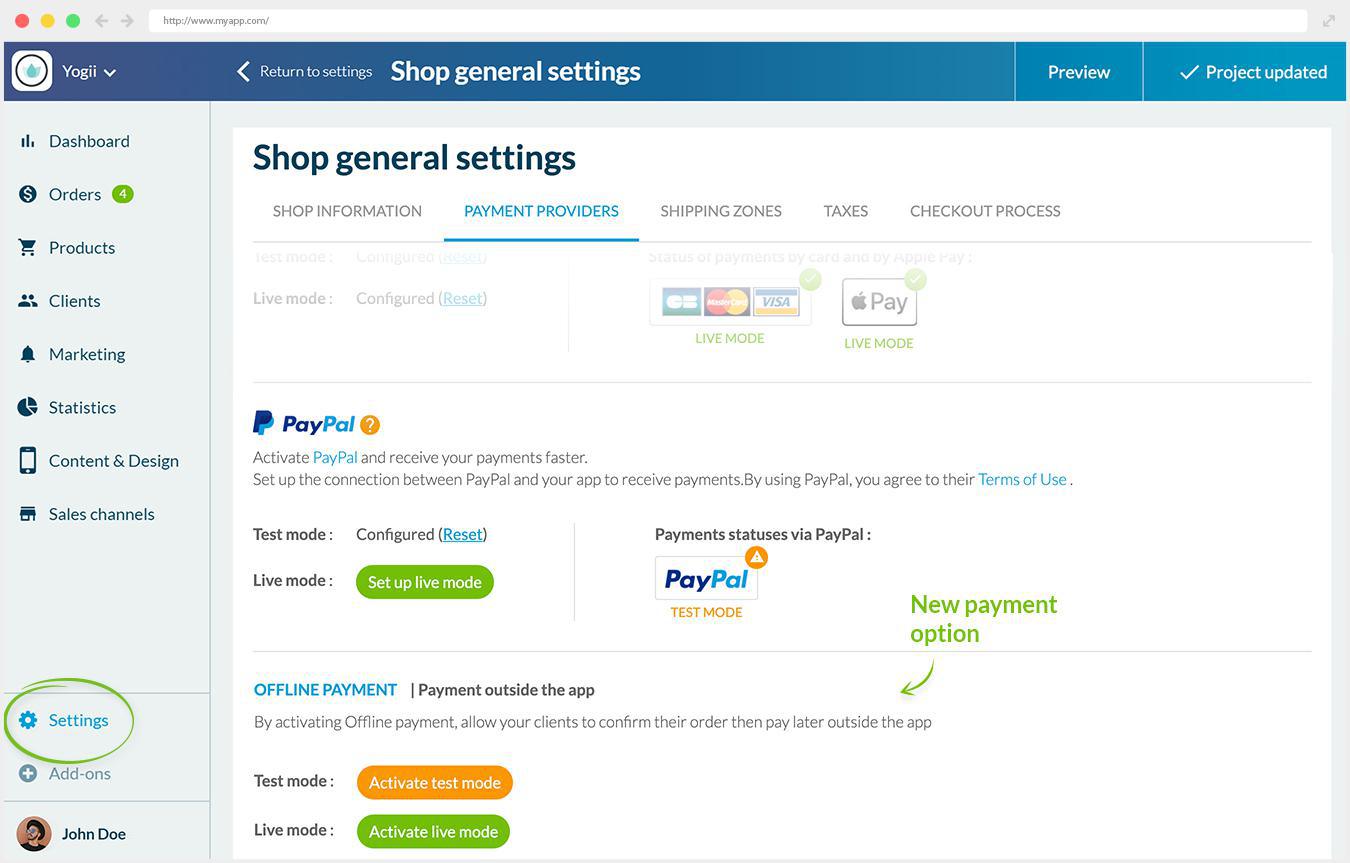 From the menu Settings > Payment provider, the configuration is simple: only a button to activate (with no additional setup) for each mode. Like the other payment gateways we offer, the Offline Payment Gateway is available in both Test and Live mode.

When the Offline payment gateway is activated it will appear alongside the other payment gateways in the checkout. When the user selects this payment gateway, the button "Pay now" will instead display "Confirm my order"