Agency Spotlight : Moving up the business ladder with Tech Upstairs
Written by GoodBarber Team on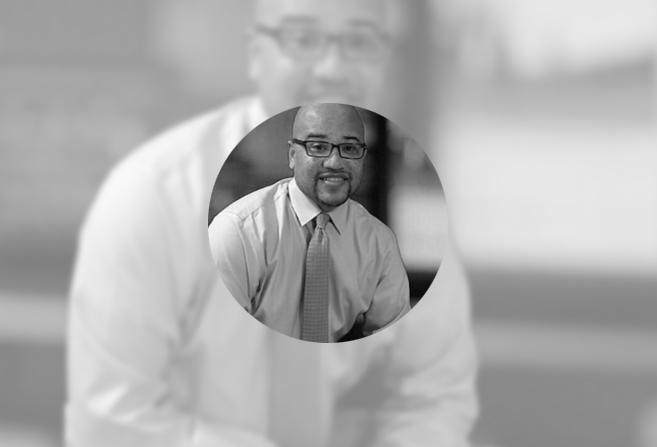 Tech Upstairs is an agency that is unique across the board, from a one-of-a-kind set of offerings that sets it apart, to a fresh take on successfully managing customers. The insight from the founder, Kedric Benefield, is a must-read.
Can you give us some background information on your agency? 

Tech Upstairs, LLC itself is a young company only in terms of age–in experience it's very mature. We started off as a business consulting firm that worked with local government and business sectors but was consistently drawn to the "smaller" entrepreneur. The initial company existed for 10 years and then morphed into an IT consulting company. Having clients in the restaurant and mid-size business category, we served our clients well (many of whom we still work with) for over 15 years, but we were drawn to the expanded small business realm where we felt that our assistance and experience was most needed and gave more opportunities for corporate growth.

From that point of strategic thinking, Tech Upstairs, LLC was born, and through our extensive catalog of service offerings, we saw the need to get into the mobile app business. This proved to be a great choice because many of our clients have not fully realized the benefits of having a mobile app, primarily because of anticipated costs, lack of knowledge, and/or the lack of time to implement.
What services do you offer?
Tech Upstairs, LLC not only offers mobile apps to our clients but we have extended our catalog to fit their various needs, such as business consulting, educational enhancement, personal growth and development, as well as various IT segments.
Did you start with apps, or did apps evolve from another offering?
The mobile app offering is the newest product in our catalog. We started as an IT consulting company that covered many aspects but realized that there was a need for strong business consulting. Soon thereafter we discovered GoodBarber and it was a great fit for our vision of growth.
What do you believe sets your agency apart from others?
I believe that our concept of a one stop business incubator without walls is what sets us apart from many contemporaries. Many focus on the creative process and providing a mobile app that enhances a customer's product, but we take a slightly different approach. We focus on small businesses which typically do not have the significant financial resources for dedicated IT professionals, consultants, or let alone a mobile app. Our ability to provide our clients with an outstanding mobile app is what opens the door. Our focus on customer service in addition to providing solutions that help them grow their business, is what seals the deal to keep the door open.
What's the secret to client satisfaction? Are there any customer satisfaction lessons you had to learn the hard way?
As customary in our method of operation and targeted demographics, the secret to client satisfaction to us is simplicity, integrity, and service. If clients want something that we don't currently provide, we acknowledge such while offering and being able to help them locate what is needed. We empower them to not feel pressured while showing them the benefits of working with us and the value we bring.

One primary customer satisfaction lesson that I learned the hard way was that no matter how much you try, you cannot please everyone. You have to know when to actually FIRE your customer. This was hard at first, but once I saw the benefit in doing so (legitimately of course), I realized it saved a lot of time, headache and money, and increased productivity.

What was your most successful app? How do you define an app's success?
We're actually preparing to launch a brand new app of our own that will prove to be our most successful app. Though we have not launched yet, we deem it as the most successful, based on the build up of users eager for it. Again, based on the customer service aspect, we recognized what was desired and using the GoodBarber V4 platform, plan to deliver this to our community and further assist local business growth. We define an app's success not based on the total number of downloads, but functionality and desire by our customer base.
How do you see the recently updated GoodBarber platform helping you and your agency to evolve?
The recently updated GoodBarber platform has been a tremendous help in our mobile app growth. Some of the original apps met goals, but the new update has increased the visual feel and this has been well received with our clients. The ability to customize and add plugins have allowed us to customize apps to further meet our clients' expectations.