App Store 4.2.6 rule and app builders
Written by Jerome Granados on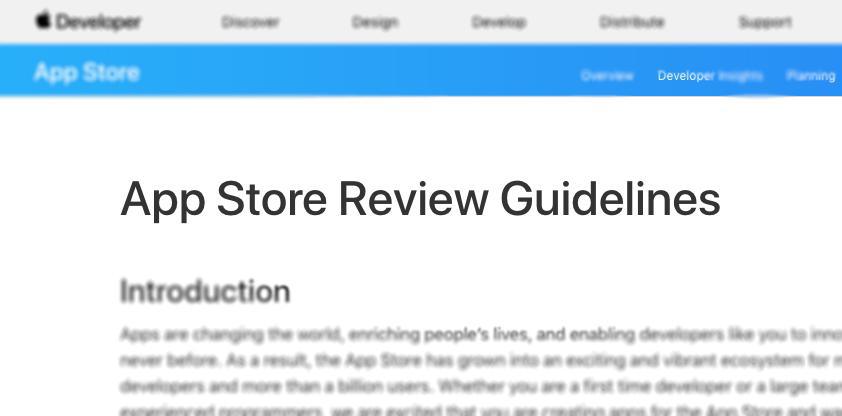 In June, 2017, Apple introduced the
4.2.6 rule into the App Store guidelines
. This rule address those using app builders such as GoodBarber.
This new rule was followed by a lot of questions and lack of understanding, from users of app builders as well as app builders themselves. On December 20, 2017, Apple updated the wording of the 4.2.6 rule to provide some clarification.
"4.2.6 - Apps created from a commercialized template or app generation service will be rejected unless they are submitted directly by the provider of the app's content. These services should not submit apps on behalf of their clients and should offer tools that let their clients create customized, innovative apps that provide unique customer experiences ..."
Here's an
article by TechCrunch
that talks about this clarification in detail.
GoodBarber spoke with the Review Team. Apple now considers the usage of App Builders to be possible, under certain conditions :
- The developer account used to submit the app to the App Store must be that of the app's content creator. Apple wants to maintain a contractual link with the creator of the content rather than the technology provider or one of its resellers.
- The application must have real added value for App Store users. Of course it must also respect all other App Store guidelines, especially those falling under the "4.2 - Minimum functionality" category.
For example, in the case of a town hall, the application must be submitted under the town hall's Apple developer account. Under no circumstances can the developer account be one personally belonging to an employee in charge of the project, or a service/provider who created the application.
GoodBarber has been committed to ensuring its users' compliance with the 4.2.6 rule. In order to do this, a review process was implemented which accompanies users through the App Store submission process. Throughout this process, GoodBarber provides recommendations to maximize each project's added value and to ensure compliance with the 4.2.6 rule.
From today on, we ask you to to verify that your iOS projects' content creators match the associated developer accounts, as it is mandatory that they are the same person or organisation. If this isn't the case, you must make the necessary changes to be in compliance as soon as possible. There are solutions available for transferring an app from one developer account to another. The support is here to help you with these transfers if necessary.