Apple Pay or In-app purchases?
Written by Marie Pireddu on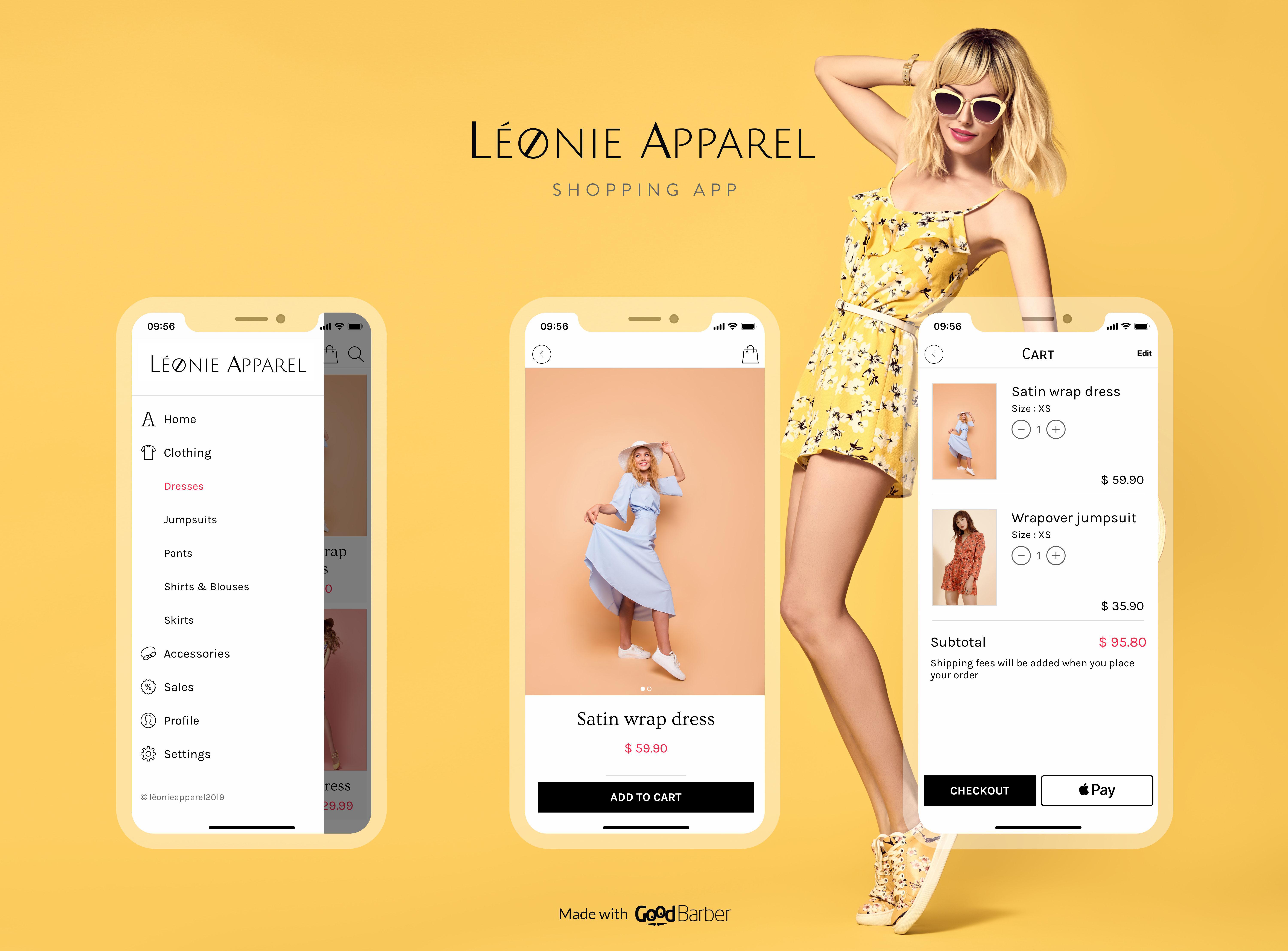 GoodBarber Shopping App has finally arrived!
With our new product, Shopping Apps, the integration of digital wallets allows you to give your clients the opportunity to complete their purchase with Apple Pay.
From the numerous feedbacks received (thank you, it's always appreciated :) ),we've noticed a recurring question concerning the two common ways to implement purchases in an iOS app: Apple Pay or Apple's in-app purchases (IAP): what is the difference?

It is important to understand the difference between Apple Pay and In-App Purchase and the specific conditions to use them. In this article we will explain both concepts.
1. Apple Pay
With the ever-growing number of smartphone users -
90% of mobile customers will have made a mobile payment by 2020
- mobile payments needs to constantly evolve to meet the needs of mobile customers. Being able to provide your users with a
smooth checkout process is now a requirement
as complicated checkout is one of the major reasons users abandon their shopping. As a solution, Apple introduced Apple Pay.
What is it
:Apple Pay is the mobile payment solution from Apple that lets you easily pay for purchases online in supported apps as well as pay at retail locations using credit cards stored securely on your iPhone in the Wallet app.
The first version of Apple Pay was available for compatible device users on October 20, 2014 with the release of iOS 8.1 on iPad and iPhone.
With iOS 10 and macOS Sierra, Apple extended Apple Pay to websites when making online shopping from Safari.
How does Apple Pay work:
Apple Pay requires a participating card issuer in order to work.
Indeed whenever a new card is registered, the Wallet app must reach out to the card issuer via the network and request a digital payment card number that is specific to the customer's device.
This device-specific number and payment token is stored on their device securely and protected with multiple layers of security
Whenever the customer use their device to make a payment, they must authenticate it with fingerprints using Touch ID or Face ID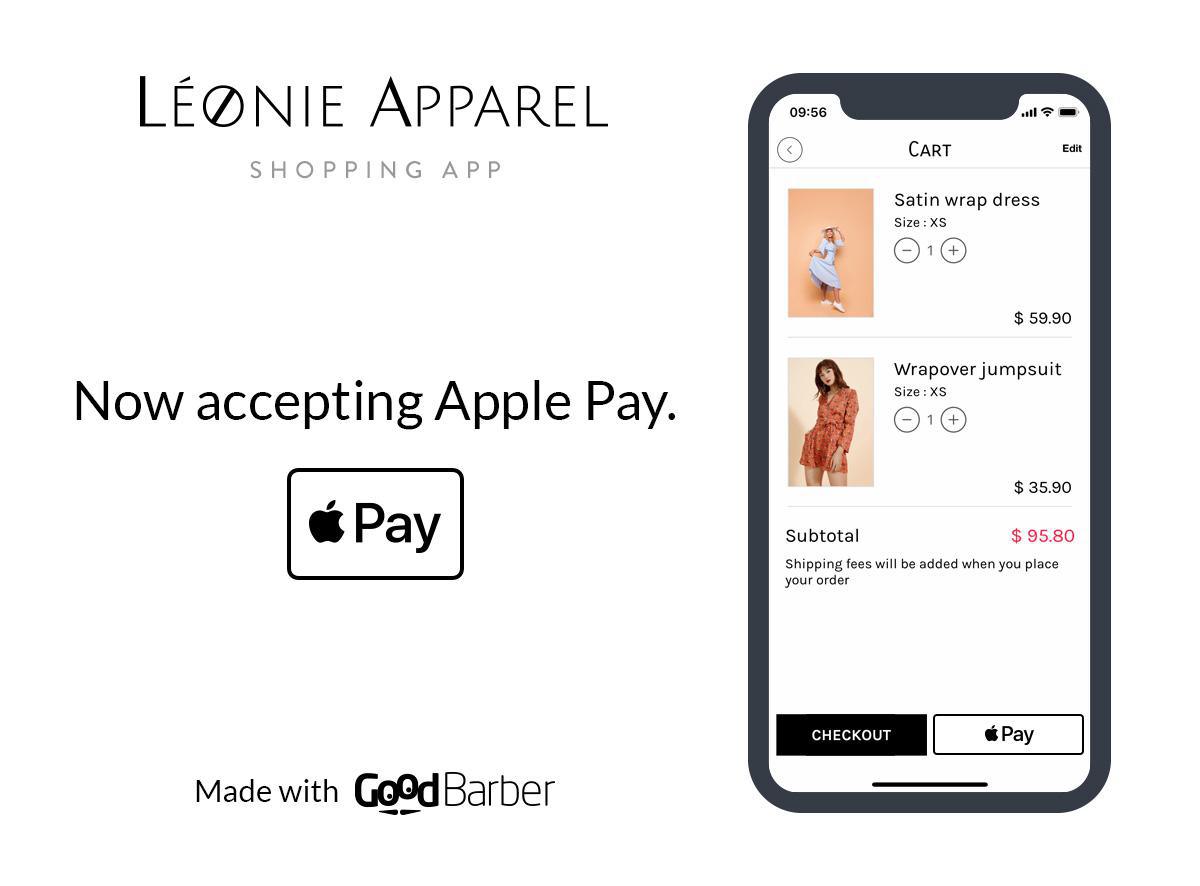 When to offer Apple Pay in your app?
You can propose Apple Pay in two cases. If you sell:
1. Physical products
groceries, clothing, appliances > for example Health&Fitness app selling already made meals or supplements, Supermarket groceries delivery, Designer app selling their collections of jackets, dresses etc..
2. Or services:
Gym memberships
Hotel reservations
Tickets for events
Taxi rides
Advantages:
It's free. - (Credit card fees do apply).
Simplicity. Customers can complete their purchase without entering a single piece of information … This is incredibly important for the users, but also for merchants as it optimizes the checkout experience.
Security. Apple does not use the credit card number to process the payment but uses a token called the "device account number" to process the transaction, which further reduces the chances of the credit card details getting stolen
Adoption … Every Apple device supports Apple Play.
Easy to integrate.
Works offline
Cons:
While accepted widely in the US and Europe, Apple Pay is not yet commonly accepted in South America or Asia.
All banks cards are not compatible with Apple Pay. You can find here the list of participating banks worldwide: https://support.apple.com/en-gb/HT204916
2. In-app purchases
If you are building an iOS App, you know one of the biggest challenges is turning a profit. You can offer a paying app, but users are less willing to pay for apps when there are so many free equivalents around? But offering the app for free might feel like you won't be able to make a profit.
With in-app purchases, it becomes possible to offer the app for free and still make money (with iOS 11, it is now possible to promote up to 20 in-app purchases on your App page on the App Store). According to Statista, the total global revenue from in-app purchases in 2017 was nearly $37 billion, while iPhone users have spent 23% more on in-app purchases in 2017 than the prior year.

What is it: Unlike Apple Pay, In-App purchases apply to digital goods. They are extra content, features and subscriptions that you can buy in the apps on your iOS device or macOS computer. You must deliver the digital goods within the app and allow purchases on all devices (mobile, tablet, desktop).


When to offer In-App purchase in your app?:
There are four categories of in-app purchases:
Consumable: such as additional lives in a game.
Non- consumable: Freemium model: gaining access to VIP feature in a news app or new filters on a photo editing app, unlock additional game levels
Auto-renewable subscriptions: subscription to magazines, cloud storage, weight loss or yoga app. The user needs to cancel to stop the subscription.
Non-renewing subscription: content is offered for a limited time, the user must purpose each time. For example season pass to streaming content
Advantages
No credit card fee
Greater engagement from your customers who stick around.
Promotional opportunities
For your customers, in-app purchase offers a great experience and added value without having to leave the app: no need to enter any card details, everything is linked to their iTunes accounts.
Cons:
You only retain 70% of your revenue as Apple takes a 30% commission. However, for auto-renewable subscription, Apple commission drops to 15% after the first year.
It's not yet possible to active in-app purchases in a
GoodBarber app
, but it's possible to
activate Apple Pay.
With GoodBarber Shopping App and Apple Pay the checkout process is simplified. You will be able to create a user friendly, faster checkout experience helping you minimize shopping cart abandonment and boost your sales.
Let's go do business!