Apps for Beginners - our Ultimate Guide to make Beautiful Apps
Written by Marie Pireddu on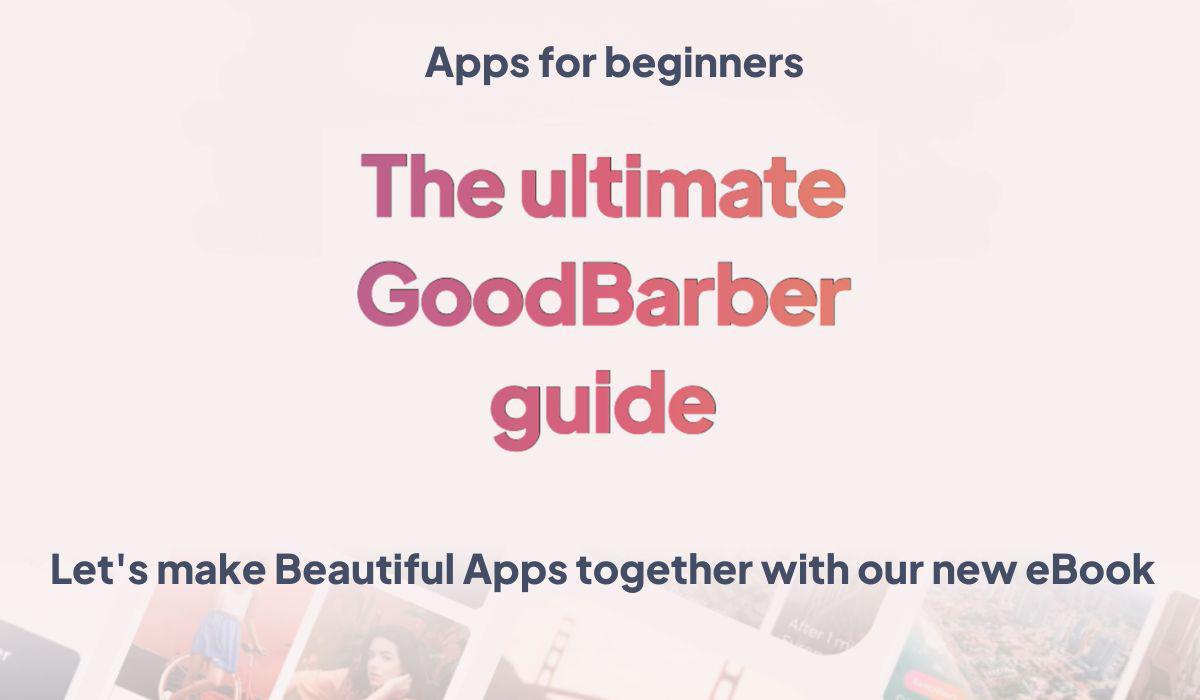 With our experience working alongside clients to help make their app a success we've gathered, over the course of the past few years, some valuable insight about what goes into creating an app, and not just from the technical point of view. Because, although app building is at the core of our product, we've always believed that the value of an app goes well beyond its creation and even into what comes before.
Let us introduce you to the magic of an app builder with a Design System
With the release of our
[Ultimate GoodBarber Guide]urlblank:hhttps://get.goodbarber.com/the-ultimate-goodbarber-guide/
, we want to help you get started with the right mindset and provide you with all the guidelines necessary to help you get from a great idea to a beautiful app, whether a content app or eCommerce app.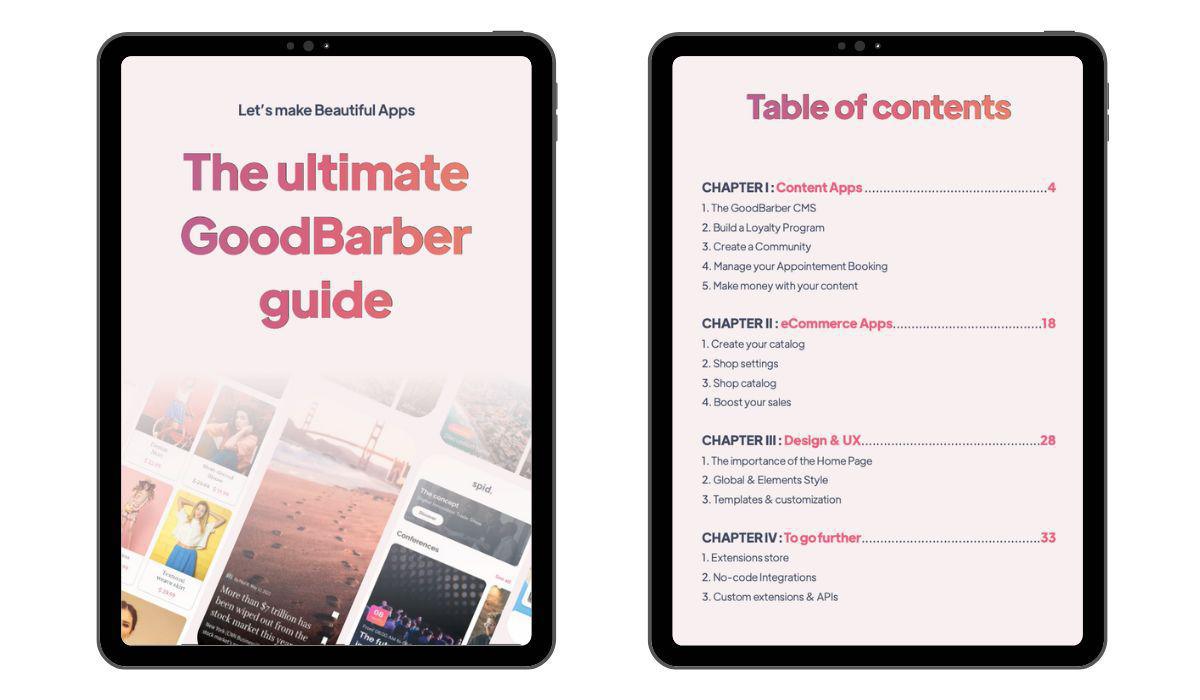 So, what can you expect inside our "Ultimate GoodBarber Guide" ?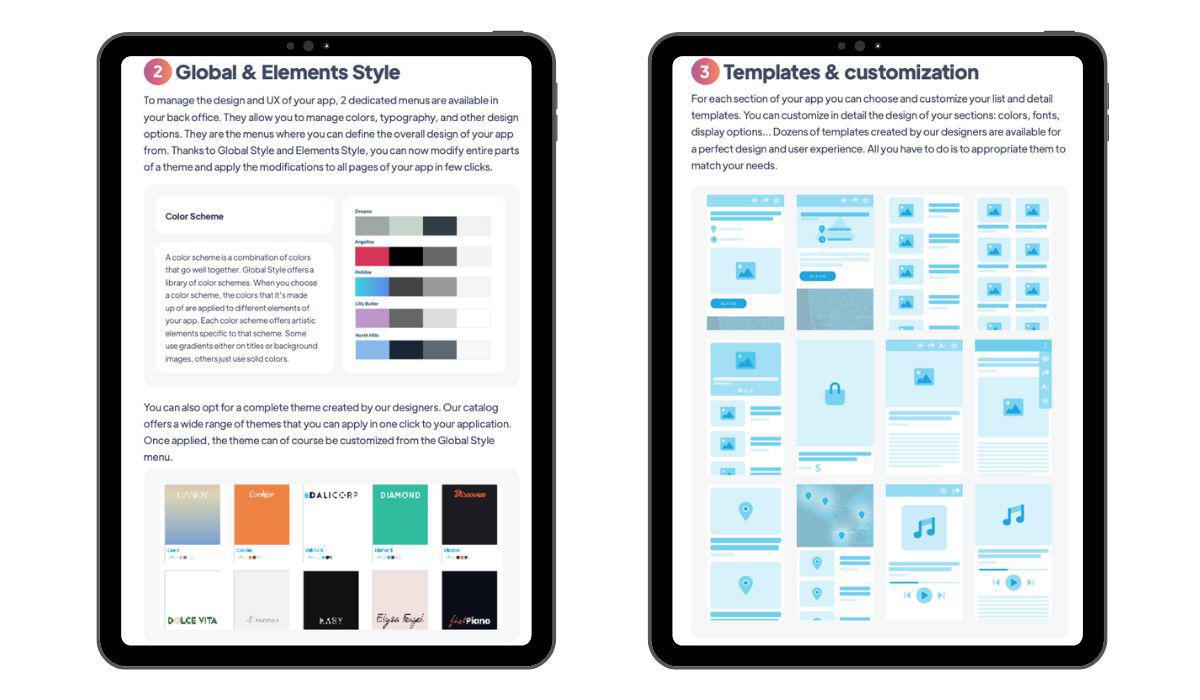 Discover the extent of the possibilities offered by our tool. So you can start creating your app with the full potential of GoodBarber in mind
Learn about our large extensions library as well as our no-code integrations. And for the more tech-savvy, our customizations tools.
Different sections covering the specific needs for content apps and eCommerce apps. And of course, we couldn't go without adding a section to focus on design and UX.
Design and UX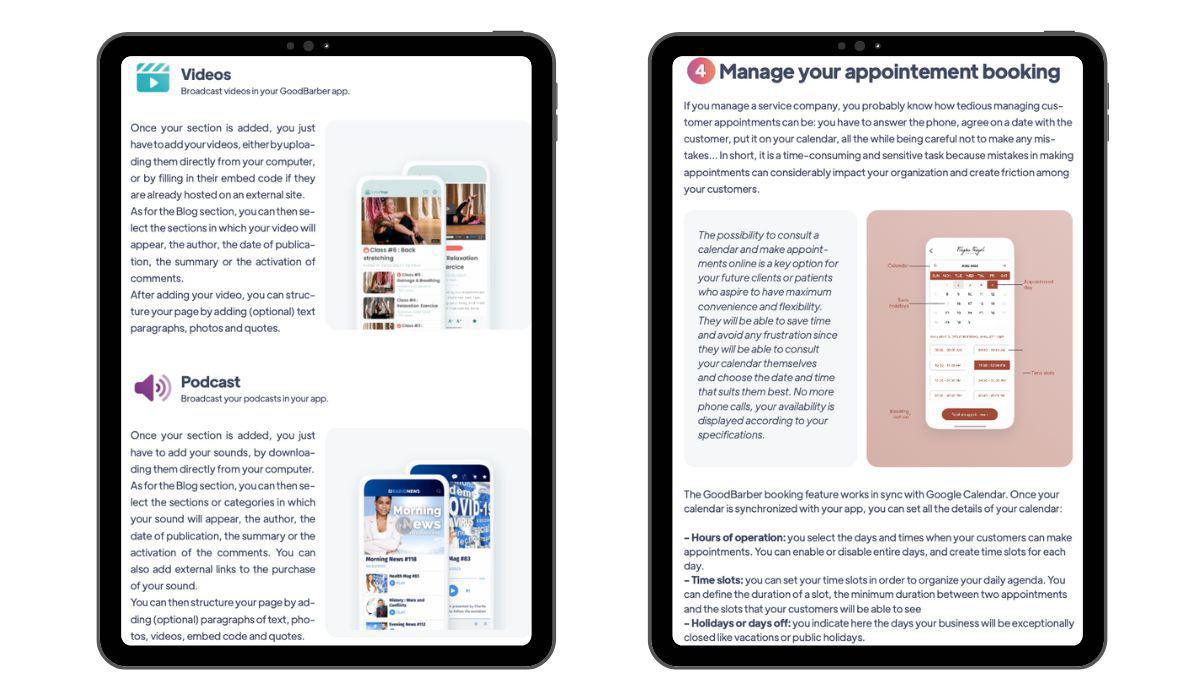 Learn about the importance of designing a great Homepage
Our element styles, which follow our Design system
Our different templates.
Content Apps
Get to know our powerful CMS
Build a community
Make money with your content through several monetization options.
eCommerce App
How to create your catalog: adding products, collections, list of collections, etc.
Setting all your store details: payment solutions, shipping strategies, orders management
All the tools available to boost your sales and minimize cart abandonment.
How to download our free ebook?
You are now one click away from a perfect starter kit to get to know what creating an app entails. Simply click below to get your free version of our Ultimate GoodBarber Guide.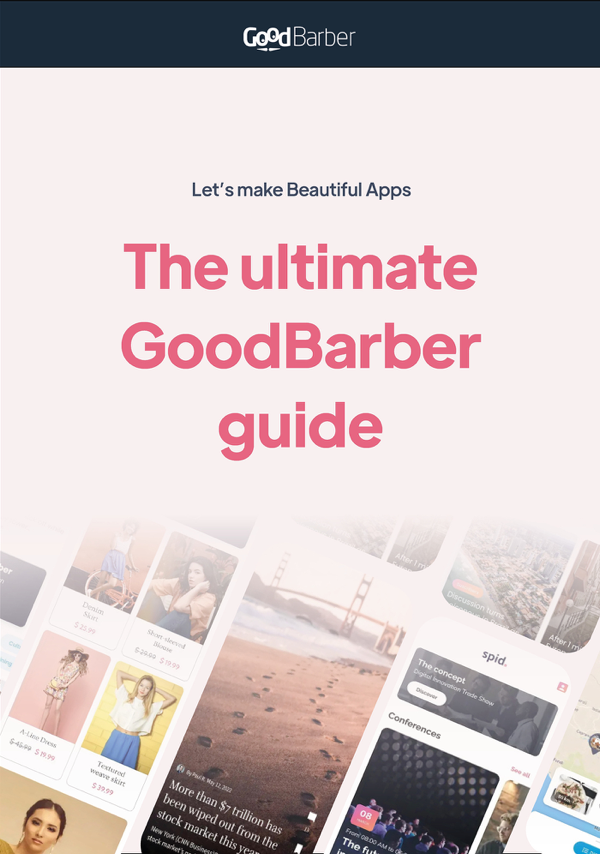 New! The Ultimate GoodBarber Guide
Let's create beautiful apps together thanks to our eBook.