Baldinini - When Fashion Meets Technology
Written by GoodBarber Team on
As an agency, how have you experienced the shift from the web to mobile?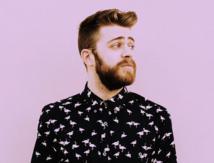 We've always worked in an area with a rapid pace of technological change, which is why we've always tried to be innovative in our projects. We're really enthusiastic about the development of new communication channels because they can offer inspiration for news ways to engage with an audience. We try to turn change into an opportunity, whether it be to gain new insights or promote a product.
What do these changes mean for your clients?
It's not always easy for our clients to implement the changes that are constantly occurring in the web. This is why we try to educate our clients about the tremendous possibilities that the mobile web can offer them. Most are in fact beginning to understand the magnitude of this shift from desktop to mobile. It's no coincidence that a bigger and bigger part of our budget is being devoted to smartphone and tablet-based projects.
Today, we're showcasing Baldinini's beautiful app! Can you tell us a little more about the brand, and what you want to achieve with the app?
Baldinini
is one of the world's leading brands that stands for "Made in Italy". They've been designing and crafting luxury footwear for more than 100 years for clients who aren't satisfied with anything but the best. Baldinini is represented around the globe with over 100 boutiques and is an official sponsor of the Miss Russia pageant, as Gimmi Baldinini is one of Italy's most influential designers in Russia. As a brand that's always on the lookout for new trends and ways to communicate, it was inevitable that they would need an app to reach a much greater audience in a much more personal way to really show everything new in the latest collections. An app can be a great showcase to be able to reach people who can't come directly to our stores.
What convinced you to choose GoodBarber?
With GoodBarber, we were fortunate to find a practical and flexible tool that lets use the power of mobile apps and the most common communication channels (Blogs, Facebook, Twitter) through a platform that offers the perfect combination of quality and flexibility, and thats easy to manage.