Be cool and use automatic notifications
Written by Méryl Fiamma on

Have you ever wanted to have someone do some stuff for you? When you're too busy to do it?
GoodBarber thought of you, with the automatic push notifications, you'll be serene ;)

If you don't have the time to send a notification after you wrote your last article on your blog, turn on automatic notifications to trigger one as soon as your article is online. Make automatic notifications recognizable by adding a prefix to your messages in order to give your users a clear information.
How to use the automatic push?
Go in your back end menu Content > Push. Click on the button near to the title in the drop-down menu and select "automatic notifications"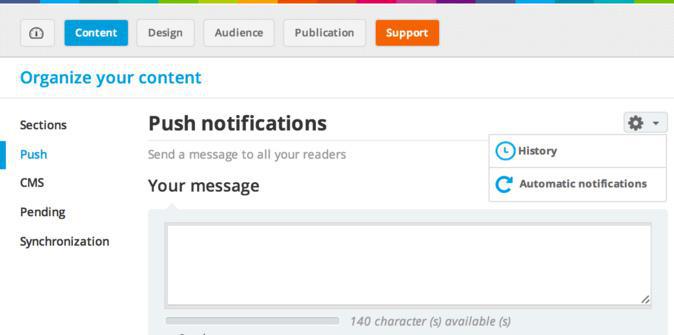 Now, you can select:
- for which section you want to send the automatic push
- if you want to add a prefix for your alert
- the sound of your push
- and if you want to show a badge (just for iOS)

Then it's done!
After that, all your readers will receive a push with the prefix (if you added one) and the title of your article when you publish it!
Sending a push have never been that easy ;)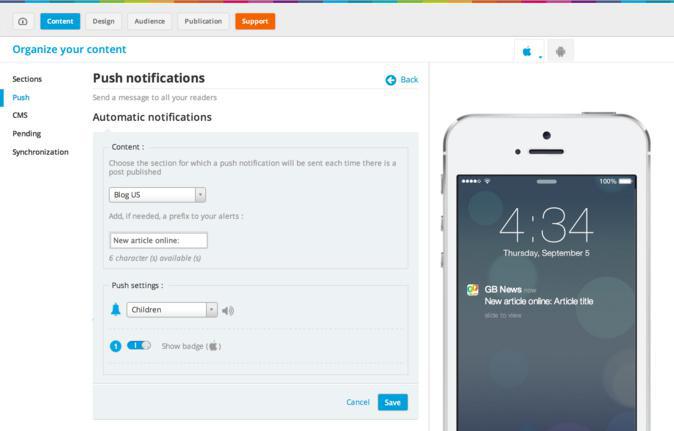 Don't forget, you still can send normal push when and at who you want ;)