Beautiful Apps Engine: Update #1238
Written by Dumè Siacci on
Sound in background management in Custom section
Improving CSS in detail page of Article section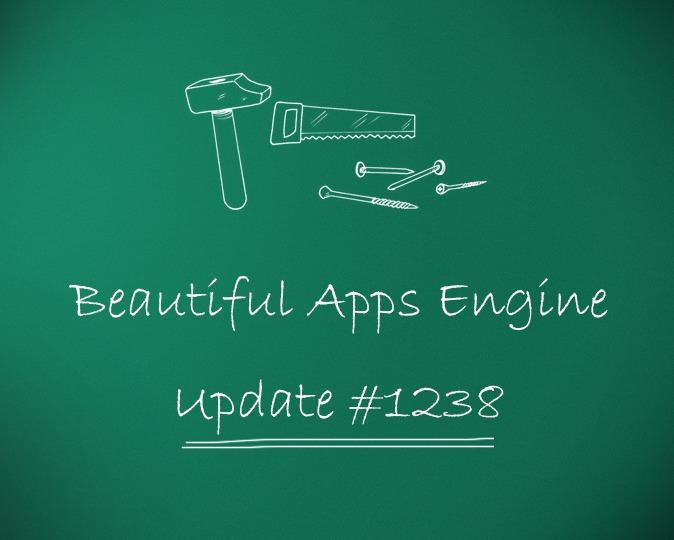 Here is the changelog for this Tuesday update.
iPhone :
- Sound in background management in Custom section
- Improving CSS in detail page of Article section
- Adding some japanese translations
- Bug fix: Trip displaying in event page is now correct
- Bug fix: Subtitle are no longer truncated in template 1 of Article section (without thumbs)
- Bug fix: Fix some broken links in Scratch navigation mode
- Bug fix: Adding a default text for like button in Facebook sections
- Bug fix: Facebook page cell height is now dynamic
- Bug fix: Incorrects video infos in template 5 of Video section are now fixed
- Bug fix: Potential crash fix when Plugin files are deleted
- Bug fix: Graphic improvements in Slate, Typo, LargeTypo and Grid navigation mode
Android :
- New : Playing Youtube Videos with new Player.
- Possibility to click on Facebook links
- Facebook link description added.
- You can like a Facebook page.
- Animations when going to another view.
- Bug fixed: Video duration is now correct for all countries.
- Bug fixed: Icons are displayed on Custom Page.
- Bug fixed: Classic Tabbar background has the right color.
- Bug fixed: Graphic improvements in Slate and Grid navigation modes.
- Some broken links on Scratch navigation mode fixed.
- App stability improved.
Don't forget to rebuild your app to apply these changes :)