Beautiful Apps Engine: Update #1818
Written by Sergio Miranda Carvalho on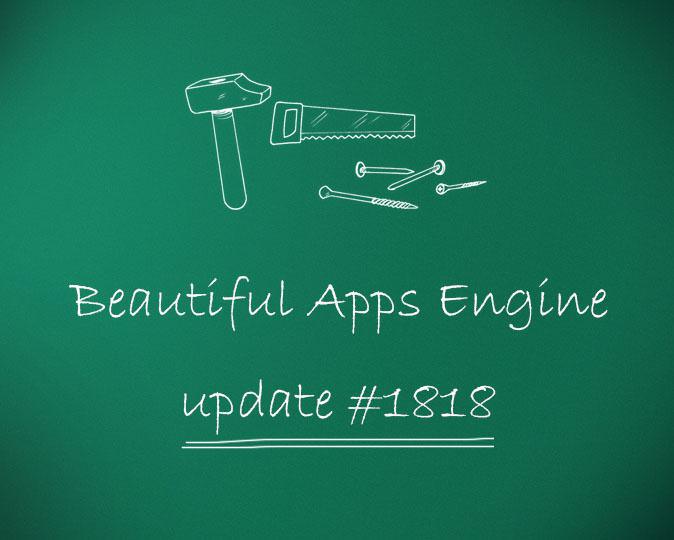 Here is the changelog for this Tuesday update.
iPhone :
- Updated Facebook SDK
- Now apps don't ask you to login if was already done (comments view)
- Bug fix: Crash with AdMob SplashScreen
- Bug fix: Fix Article shift when AdMob banner is updated
- Bug fix: Facebook login with safari now works - Bug fix: Prevent to send multiple comments that would fail
Android :
- MobPartner SDK updated.
- Vibration and light added on notifications.
- Bug fixed: Compatibility problems on notifications.
- Display fixed: Troubles on navbar background color.
- Crash fixed: Crash happening sometimes à the launch of the app.

Don't forget to rebuild your app to apply these changes :)