Beautiful Apps Engine: Update #871
Written by Dumè Siacci on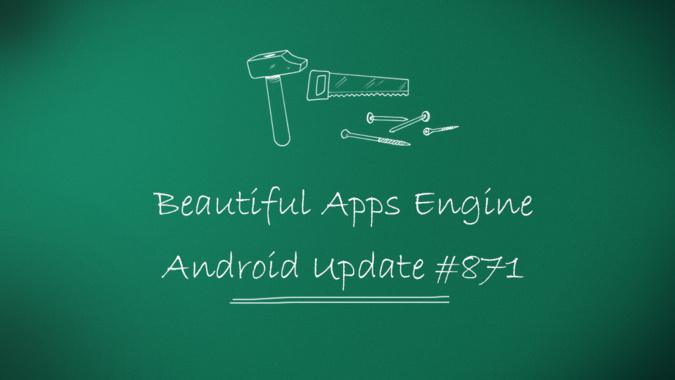 Thanks to all your feedbacks, here is the first Tuesday update of the Android engine.
All the team has been working hard on Android this week. Next Tuesday we'll update both engines :)
So here is the changelog for this Tuesday update, for Android only:
- Bookmarks sections are now enabled
- Custom sections are now enabled
- GoodBarber statistics are now enabled
- Bug fix: Images are now displayed correctly in the header
- Bug fix: The template 6 in Article sections doesn't crash anymore
- Bug fix: The opacity is now correct on all the toolbar buttons
- Bug fix: Events dates are now correctly formatted
- Bug fix: The first category filter of a section is now automatically selected
- Bug fix: The Facebook login is now working correctly
Don't forget to re-build your app to apply these changes :)
You'll also have some work to setup properly your Facebook & Twitter apps now that your app is running on Android. Stay tuned, we'll post the process to follow soon.