Best of editing tools for Content Creators
Written by GoodBarber Team on
These days, thanks to mobile apps, anyone with a smartphone can be an editor. How do you choose editing tools that will best suit your needs? Let's explore some of the best editing apps for Content Creation available on the market today.
Video Editing Apps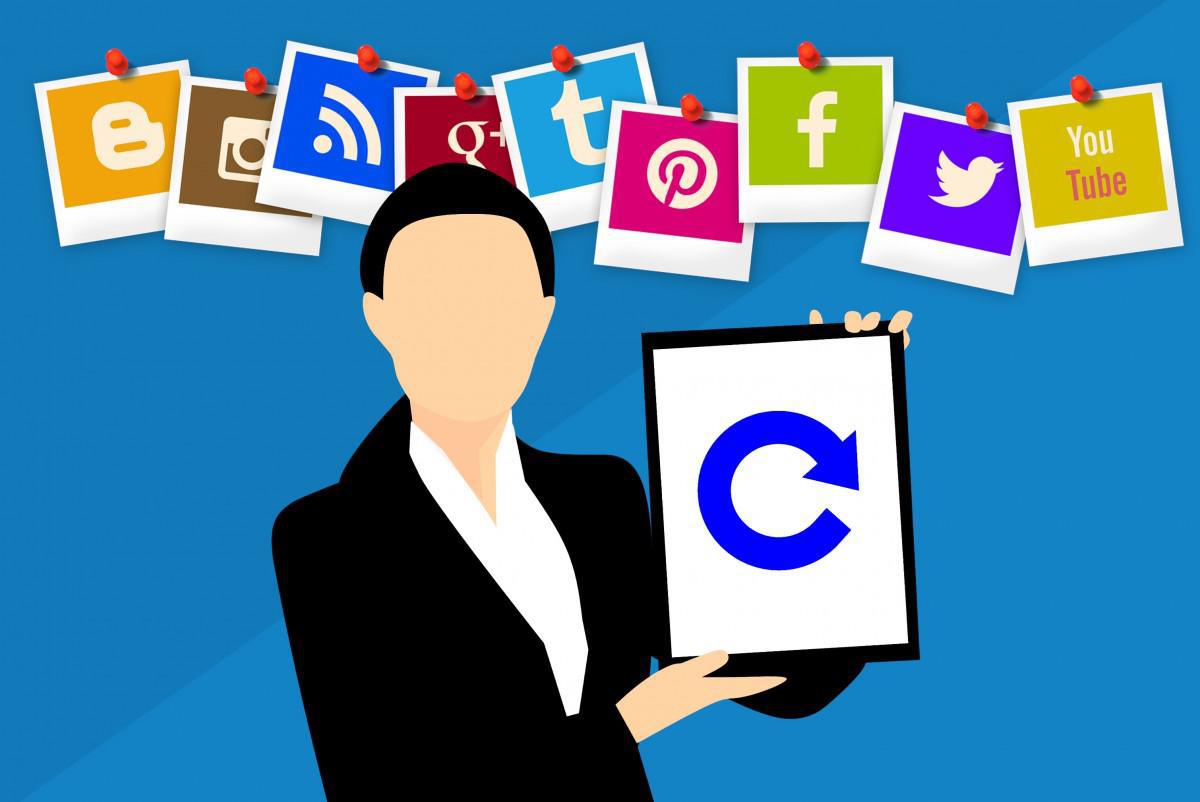 According to a market study , 84% of people are convinced to buy a product or service by watching a brand's video and 72% prefer learning about a brand by way of video. Another report notes that there are over 720,000 hours of video uploaded daily on YouTube alone. This means videos are an integral part of people's and businesses' lives.

However, creating and editing videos can be time-consuming and effort-intensive, and many find it a tedious task. Luckily, you don't have to be an editing pro to produce high-quality videos.

These video editing apps can help you create seamless videos in a matter of minutes.



1. Adobe Premiere Rush
This video editing app is easy to learn, giving users plenty of options for motion graphic templates and one-click audio mixing features.

With its intuitive and uncluttered interface, beginners can easily capture, trim, change clip sequencing, record voice-overs, adjust background music volume, and add filters and text overlay in just a few clicks.

Plus, it gives users the ability to use their own Creative Cloud library and Adobe Stock. It also syncs projects across multiple devices so you conveniently edit at any time from anywhere.

This video editing app is best for creating and sharing online videos like short travelogues, commentaries, and instructionals. You can also format your video content based on the social media platform where you'll be posting the videos.

2. inShot
inShot is a simple, feature-rich video editing app that allows users to create videos, trim and merge clips, cut or remove parts, and adjust video speed as desired.

It also enables you to edit photos, create collages, blur out borders, adjust image sizes, and flip or rotate graphics accordingly. There's a volume control for original videos and mp3 songs so you can easily add in music and voice-overs. Plus, you can choose and add photo or video filters along with emojis.

This video editing app is best used for social media videos. Your creation can also be shared across different social media platforms.

3. PowerDirector
With over 130 million downloads and a badge as Google Play's Editor's Choice, PowerDirector is a full-featured video editing app that allows you to quickly create top-quality videos.

It offers basic features such as adding titles, video trimming, and transitions. What sets it apart, though, is its advanced editing tools and special effects. For instance, its stabilizer feature can instantly fix your shaky clips, especially those shot with a phone or action camera. It also has speed adjusters that you can incorporate to your liking.

In addition, PowerDirector has blending modes, video overlays, green screen editors, and chroma keys to give your videos that professional look.

If you're on a paid plan, you get access to the royalty-free stock content library, which contains audio tracks, images, and video clips that you can easily add to your production.

Photo Editing Apps
A report on a Google Analytics study reveals that there are around 93 million selfies globally taken every day. And of these, 71% of people claim that they edit their selfies.

In the US alone, 48% of people use photo editing apps to touch up their photos. The numbers are even higher in Europe – 81% in London and 77% in Scotland – where survey respondents claim to edit photos before uploading them.

These figures prove that there will always be a need for reliable photo editing apps.


1. Adobe Lightroom
Adobe Lightroom is considered one of the best photo editing apps for both novices and professionals.

On the mobile version, the app has a built-in camera that can take raw photos to the next level with the aperture, exposure, and other manual features. You also get a wide range of filters, presets, and tools – from simple to advance corrections to more adjustment tools in just one tap. Plus, Lightroom output can be edited across different devices and shared to various platforms.

The premium version offers advanced features like cloud storage, healing brush, RAW image editing of DSLR photos, and selective adjustments. It also enables users to make fine adjustments to color, contrast, exposure, and tone.

2. Snapseed
Developed by Google, Snapseed is a top-rated photo editing app for both amateur and experienced photographers.

The app has some outstanding features, including editing RAW images, HDR, healing brush, perspective, structure, and selective edit brushes. You can also experiment with different settings – like brushes, color, masking, and reshaping tools. You can even create and save your own preset, which can be applied in other photos.

There are over 29 filters and photo effects to choose from, giving you more control when editing your photos. Plus, it has advanced tools like double exposure, face poses, glamour glow, and tune images – perfect for people who touch up their self-portraits.

3. VSCO
VSCO is a photo editing and photo-sharing app. The app has an intuitive design with easy-to-understand icons and tools.

It comes with an advanced built-in camera that you can manually adjust in terms of balance, exposure, focus, ISO, shutter speed, and white balance. In addition, it has more than 10 presets that you can easily apply to your photos. You can also import RAW files and make edits accordingly.

For the more avid editors, VSCO includes manual adjustment tools for clarity, cropping, exposure, shadow, sharpening, and skin tone. It also has editing tools where you can modify the contrast, grain, saturation, and other settings.

What makes VSCO special is the access to the VSCO photography community. It enables you to share your photos, browse through other people's pictures, and talk about all things photography with like-minded individuals.

Content Editing Apps
According to statistics, 96% of content marketers report that content marketing helps them build credibility and trust with their audience. In fact, 71% of B2B consumers still review a business's blog before buying a product or service. Another 61% of consumers make a purchase based on recommendations from a blog post.

However, producing and publishing high-quality, relevant content can be a tedious process even for expert marketers. With the aid of these content editing apps, you can slash time and focus on the bottom line.


1. Canva
Canva is a simple, highly intuitive graphic design platform where you can create visual content to go with your blogs, copy, and social media posts.

It offers free templates for different types of visual content – like social media posts, infographics, presentations, posters, and reports. You can easily drag and drop, edit the text, and add or remove elements to customize your design in just a few clicks.

Additionally, Canva enables you to edit your photos and videos right from the platform. This allows you to do seamless editing all from one platform

2. Grammarly
Grammarly is a cross-platform cloud-based writing assistant that uses AI to review your spelling, grammar, punctuation, clarity, sentence structure, and delivery mistakes. When it spots errors, it suggests appropriate replacements to ensure a better sentence structure. Similarly, it teaches you to help your readers understand your message. It even eliminates errors, finds the perfect words, and adjusts your style and tone so you can better express yourself.

Editing can be a time-consuming process. With the aid of these editing apps, you're saving a lot of time, effort, and resources – all geared toward ensuring you're able to produce the best possible photos, videos, and content.
Users will never stop having editing needs.

3. Visme
Visme is a content design tool made by professional designers for people who don't have any experience in design. It allows you to create whatever visual content you want - infographics, presentations, videos, charts, etc.
Apart from standard visual elements, Visme provides various options that help with your daily marketing tasks -
build a report
, create a newsletter, arrange documents, and so on.
The best part of Visme is its simplicity. You can use hundreds of different templates to get your project done in a blink of an eye. Even though it sounds easy-peasy, the quality of the created content will look professional.
Suggestions for a Social Media toolkit
Today, some tools are truly focused on Content Marketing, in particular on creative and editing activities for Social Media.
Here, some of most interesting and useful tools that could help with your day-by-day content creator life.
1. BOOMERANG
Boomerang is a mobile app to create moving videos via the front camera of your smartphone. It's a fun and different way to create social content.
It is an app that creates a succession of 10 moving images and turns them into video. This app is integrated with Instagram stories or you can download it yourself.
2. GIPHY
This app is a database of gifs.
If you do not want to create your own personalized gif, a boomerang or if you have no way of acting independently, on Giphy you will find what you are looking for.
There are GIFs of all kinds, you can use them for your publications because they are free. There are different versions of each GIF and you will surely find the perfect one for you.
3. LAYOUT
If you want to make a collage, Layout is one of the best options. It is another of the apps for creating content on social media, especially on Instagram.
This app is simple and you can choose the template you prefer from the thousand combinations available.
This app continues to be a good tool if you are looking for creative ideas through apps to create social content.
4. INFOGR.AM
A useful apps to create social content is infogr.am, a free application to build infographics. This type of content can be very useful to explain a process or providing data. Infogr.am helps you to create infographics for free.
The tool also has several themes that you can customize. You can save the different customizations on your profile to reuse them over time.
5. ADOBE SPARK
Adobe Spark is Adobe's official tool to edit Instagram posts and stories, but also content for other social media. In particular, it is available in two separate apps: Spark Post (to create pictures and infographics) and Spark Video (to create video clips and animations).
With Spark, you can create your Instagram posts in seconds using predefined templates and share them directly on social media, using the iOS or Android app, or the Spark web app from a browser.
6. HASHTAGGED
Hashtagged is a simple and intuitive app that allows you to easily collect, copy and paste a series of useful hashtags for your Instagram publications.
You can choose your hashtags through a search by tag, choosing the mood, the type of content, or adding the ones you use the most.
So then, you can customize your hashtag list based on the type of content, choosing from the keywords that you consider most useful and functional to your post.
Pictures and Icons
Here, you will find some archives of Images
made to be used freely
(similar to Creative Commons license): this will help you create and illustrate your posts for free.
Icons
Flaticon, Freevector, Icons8: these 3 platforms are very precious archives of free icons, to be consulted freely and from which you would draw those icons needed for your content creation.
Pictures
Unsplash, Pexels, Freeimages, Freevector: probably the most famous platforms hosting free accessible archives of images that can be downloaded and used for free, out of any copyright.