Candidates, Elected Representatives: Your Essential Mobile Applications
Written by GoodBarber Team on
With the various 2012 elections, GoodBarber has strengthened its status as the mobile solution for public figures. Several politicians are now using our service to ensure their presence in the App Store, Google Play, or Windows Marketplace.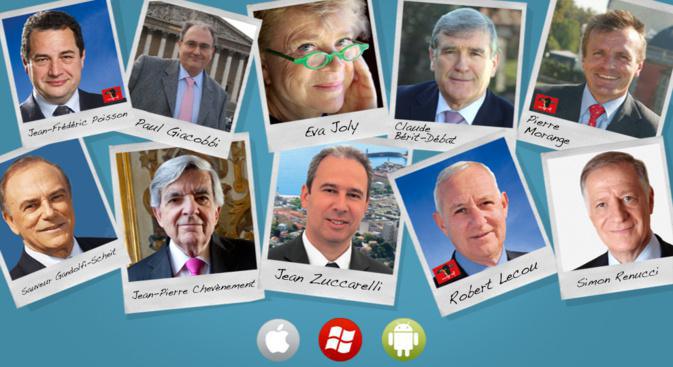 To ensure their mobile presence,
Jean-Pierre Chèvenement
(Senator, former Minister) and
Paul Giacobbi
(MP, Chairman of the Executive Council of Corsica) have been using our service for a long time. They also use
WMaker
, Goodbarber's sister service for the web.
Like Claude Bérit-Débat (Senator),
whos
e app has been powered by GoodBarber for many months on
Windows Phone
, Eva Joly (presidential candidate, MEP) trusted GoodBarber with her presidential campaign application. It is available in the
App Store
, and
Windows Marketplace
.
Others have joined us more recently. We extend our sincere thanks to
Vincent Baculard
and Déborah Roellinger from the
Rouge Vif
Agency, who use the GoodBarber engine to create apps for the candidates and MPs
Pierre Morange
,
Robert Lecou
, and
Jean-Frédéric Poisson
.
We are pleased to extend our service to
Dr. Sauveur Gandolfi-Scheit
(MP), Dr. Simon Renucci (MP) and
Jean Zuccarelli
(legislative candidate, member of the Executive Council of Corsica), whose apps are powered on three platforms (some app publications are underway).
Instant content synchronization, push messages, shared articles on social networks are the most essential features now that users have apps for everything.
MPs, senators, mayors, elected representatives and candidates, don't wait any longer to move into the mobile world with GoodBarber!