Content Marketing Trends for 2016 (Infographic)
Written by Muriel Santoni on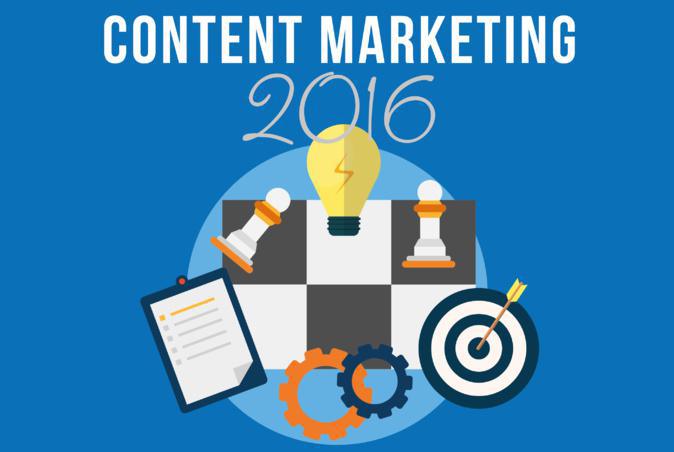 Content Marketing has been big for quite some time now, and more and more companies are turning to it as they start to understand the stakes.
Content creation
is a time-consuming process which doesn't necessarily come easy to all businesses.
One thing's for sure,
content is here to stay
and 2016 will certainly see new developments unfold for those already relying on it as a strategy or considering it. Let's have a look at one of the major trends for next year: how quality matters when it comes to the content published by businesses.

Produce less, but produce better
The fact that an increasing number of companies have started publishing content has impacted audiences, throughout all lines of businesses. Nowadays, readers are overwhelmed by lots and lots of content from all around.

What is at stake is managing to make your content stand out.

The first thing to consider is the rhythm of your publications. If you thought the important thing was to publish a lot, no matter what, think again. Now, readers are expecting content that is to the point, and above all, more qualitative, even if that means less production.

Therefore, it is best to publish highly qualitative content weekly, rather than four times a week without addressing the subject in depth.

Another major issue is the format used to publish your content. Sticking to one format only isn't enough. Take advantage of the time you will save by slowing down your rhythm of publication and make use of that time to create different formats to showcase your content. The more formats you create around one piece of content, the more chances it has of being read.

Use videos, infographics, articles, white papers, e mails or even tweets, it doesn't matter, as long as your information reaches the largest number of users.

In a nutshell: produce less in order to produce more qualitative content which won't tire your audience, and create different formats for each pieces of content in order to reach the largest audience possible.
Propagate your content
A good content marketing strategy doesn't solely rely on quality of production.

With the new trends in content consumption, putting together a solid strategy in terms of propagation is essential.

Ask yourself the right questions... Who are you targeting? When is your audience "consuming" your content? On what kind of device? For how long?

The answers to these questions will allow you to refine your propagation strategy and to get it right almost every single time ;)
User experience matters
We can't say it enough, our consumption habits are inseparable from mobile. Whether it comes to watching a video, discussing opinions, reading a review of a product before buying it, reading the news or articles, mobile is used by an increasing majority of people.
Your content must therefore be present on mobile. If responsive websites are a requirement, they don't quite meet the expectations of consumers, always on the look out for more quality, as you must have grasped by now.
As a result,
nothing beats a native mobile application
when it comes to showcasing your content in the most intuitive way possible!
Turns out you are in the right hands because
GoodBarber
has made it its priority to help you achieve this goal by providing
one of the most advanced tools to publish content
;)
Translated by Isabella Leland