Crowdsourcing: How to tap into the knowledge of your users
Written by GoodBarber Team on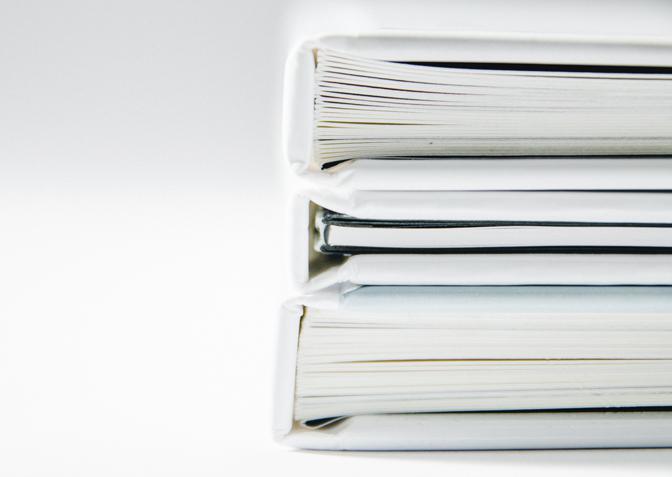 As we know, crowdsourcing is an increasingly used problem-solving method because it is one of the most reliable, fast and cheapest ways to get a job done.
Instead of spending massive amounts of money on R&D, many companies are now using online communities to solve tricky issues, discover fresh ideas, eliminate the need of market studies to find out what their customers want and increase customer loyalty.

In this article I'll explain how this is possible.
How can companies take advantage of such a powerful source?
"No matter who you are, the best people always work for someone else"
- Bill Joy, co-founder of Sun Microsystems once said.

And unfortunately he's right. Hiring the best people is often expensive and there always seems to be better people working for other companies ;)
With crowdsourcing you can tap into the knowledge of tons of people outside the company and among those there will be those "best people" too. You just have to know how to do it. More than asking questions, companies can have people send them creative ideas to refresh brands or create new products. The easiest way to crowdsource is to create contests. Often you don't have to reward the winner with money, people participate for personal gratification and a desire to belong to a community. Also these contests increase loyalty because you build a deeper relationship with your users.
Different types of crowdsourcing contests:
Video contests:
One way to do crowdsourcing is to create video contests to address a specific issue. Many companies ask their consumers to create their spots by sending them videos they personally film. Like Coca Cola did in 2011 with the Energizing Refreshment campaign. They challenged people to create short videos of what in their opinion expresses the concept of energizing refreshment. The results that came pouring in were astonishing, they had an enormous amount of high quality spots from which to choose from. If you have time I would suggest you watch the 6 winning videos, they are very creative and well made. This one is my favorite :)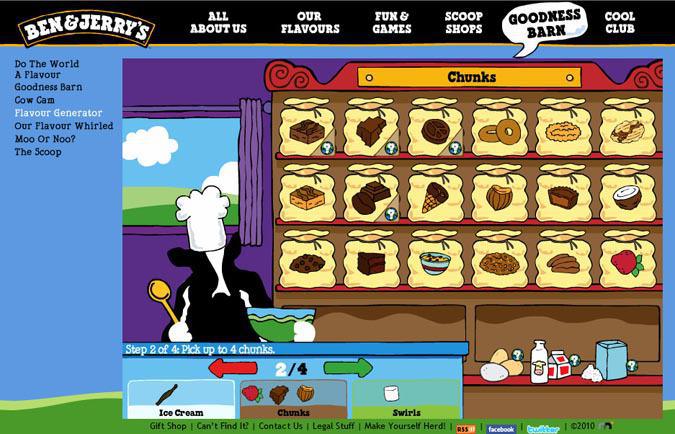 Content contests:
In these types of campaigns you ask your public a question and choose the best answer. A great example of this, is the contest
Do the World a Flavour
that Ben&Jerry organised in 2009 to discover new flavours.
They asked people to put together a list of their favorite ingredients and an image of the ice-cream tub and send it to them using the main socials. You can imagine the success! They got tons of replies and their web traffic skyrocketed. Not to mention that they got to know what their clients wanted for free. This is a much more effective way to innovate than the traditional methods. My favourite flavour, cookie dough, was suggested by a customer. I will be forever grateful to him ;)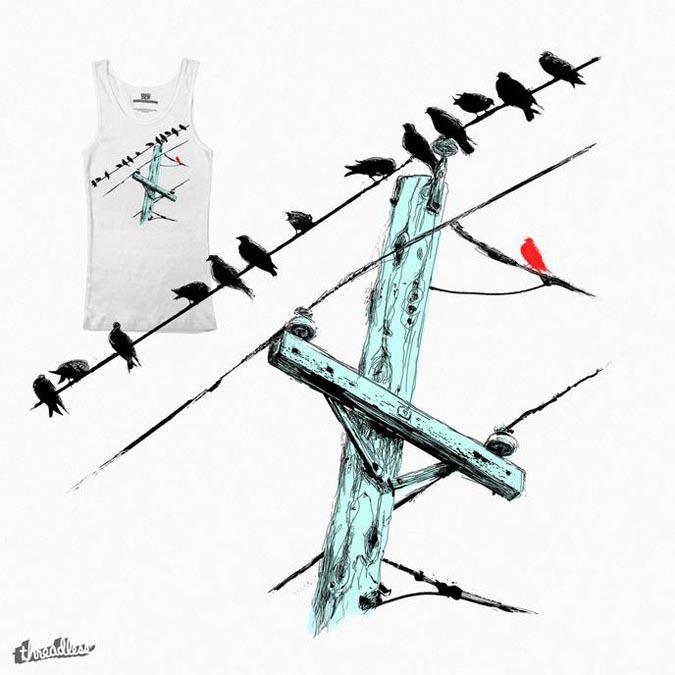 Image contests:
Another brilliant example is given to us by
Threadless
, this is a company that is completely built on the concept of crowdsourcing. Founded by two young boys who got the idea after winning a t-shirt design competition. Threadless may represent the future of e-commerce by overcoming two major problems in fashion, finding great designers and designing what people want. It does this using online communities in a very simple way: Anybody (designers and amateurs) can send them designs which will then be voted by the community and the winning designs get printed on t-shirts and sold. This idea proved to be huge hit and now threadless' revenue is worth around $30 million.
These are just a few examples, with a good dose of creativity and the right instruments there are endless possibilities to tap into the wisdom of the crowds.
Using an App to create a successful crowdsourcing campaign
These contests usually develop very fast, are characterized by immediateness. If it is too complicated for a user to contribute, he will be discouraged from doing so. Because mobile devices are always with people at hands reach it makes it very easy for them to send you their content at the very moment that they get the inspiration. It will take them a few minutes to make a picture and send it to you if they can do it directly from their phones. ;)
In GoodBarber apps you can use a submit section which makes it quick and easy for your users to send you content.
It´s very important to engage your participants, the communication has to flow from both sides in order for people to feel motivated to participate. An app is the perfect tool to increase communication, you can send push notifications to inform your users in real time about the state of the campaign, to better coordinate it.
Don't just start the contest and wait for the results, be active with your participants, make them want to be a part of this project and of future ones. Remember that your contest serves not only to get valuable content but also to increase loyalty.