Customize your apps with unique fonts!
Written by Muriel Santoni on
We are excited to introduce a brand new feature that will revolutionize how you design your apps: the ability to add your own fonts directly from the GoodBarber back office. Fonts play a crucial role in creating the visual identity of your application. They help define the mood and style of your app. With this new feature, you now have the power to express your creativity without limits.
The Importance of Fonts
Custom fonts allow you to differentiate your app from all others. You can now choose a font that perfectly reflects the essence of your brand or content. They are a key element in building your brand's image. They enhance the visual consistency of your application and make it memorable for your users.
Fonts can also significantly improve readability: you can select fonts that align perfectly with your content, enhancing readability and accessibility for your users.
Managing Font Licenses
When choosing to use custom fonts, it's important to respect the licenses associated with these fonts. Licenses vary from one font to another and may include restrictions on usage, especially in mobile applications. It's essential to carefully read and understand the terms of the license for each font you wish to use. Some fonts may be free for personal use, while others may require the purchase of a commercial license. GoodBarber encourages you to diligently adhere to the terms of these licenses to avoid any copyright issues or license violations.
How to Add Custom Fonts to Your GoodBarber Back Office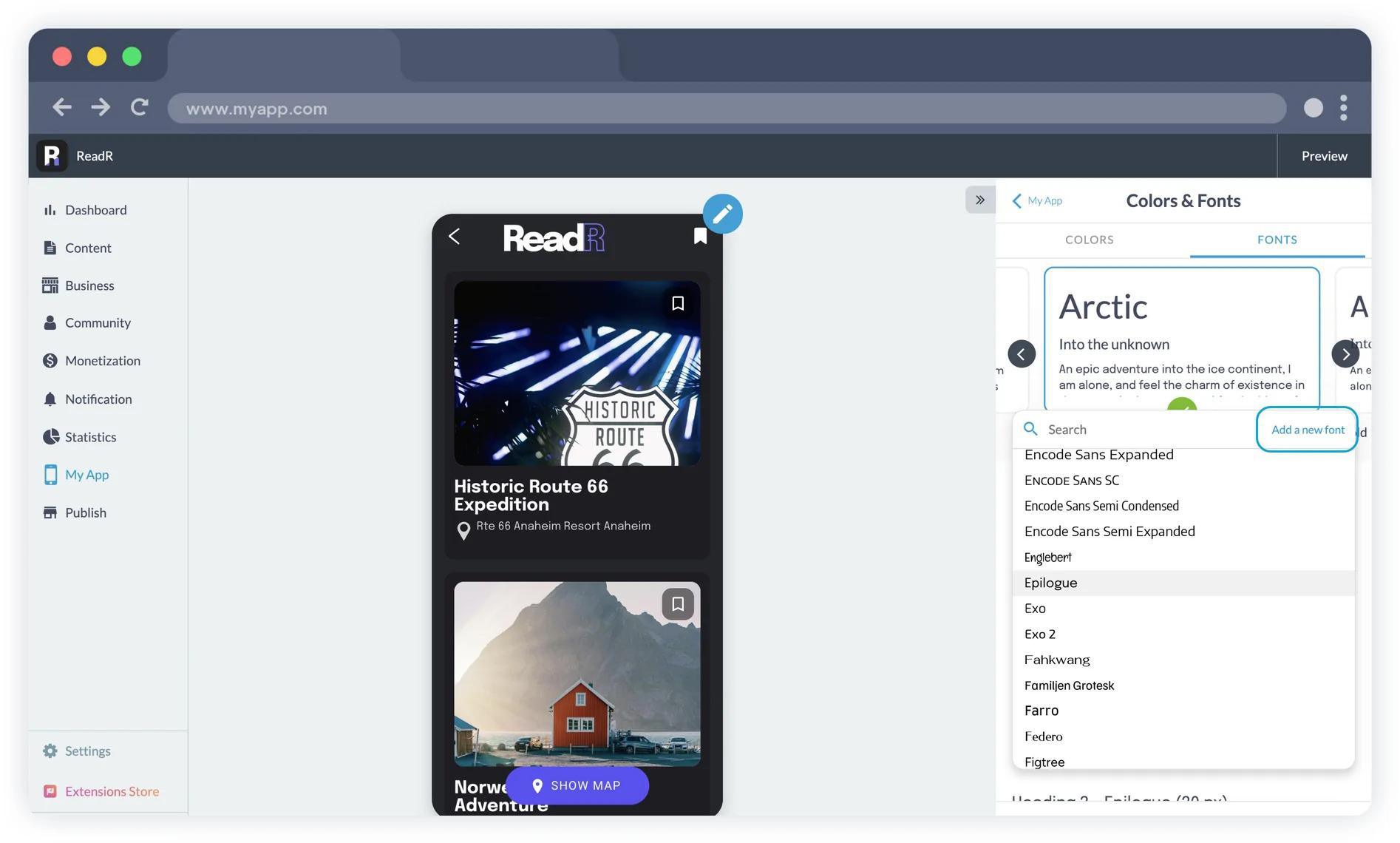 You have the option to integrate your custom font by clicking on the font selector in any editing menu or from the menu Settings > Other Settings > My Fonts.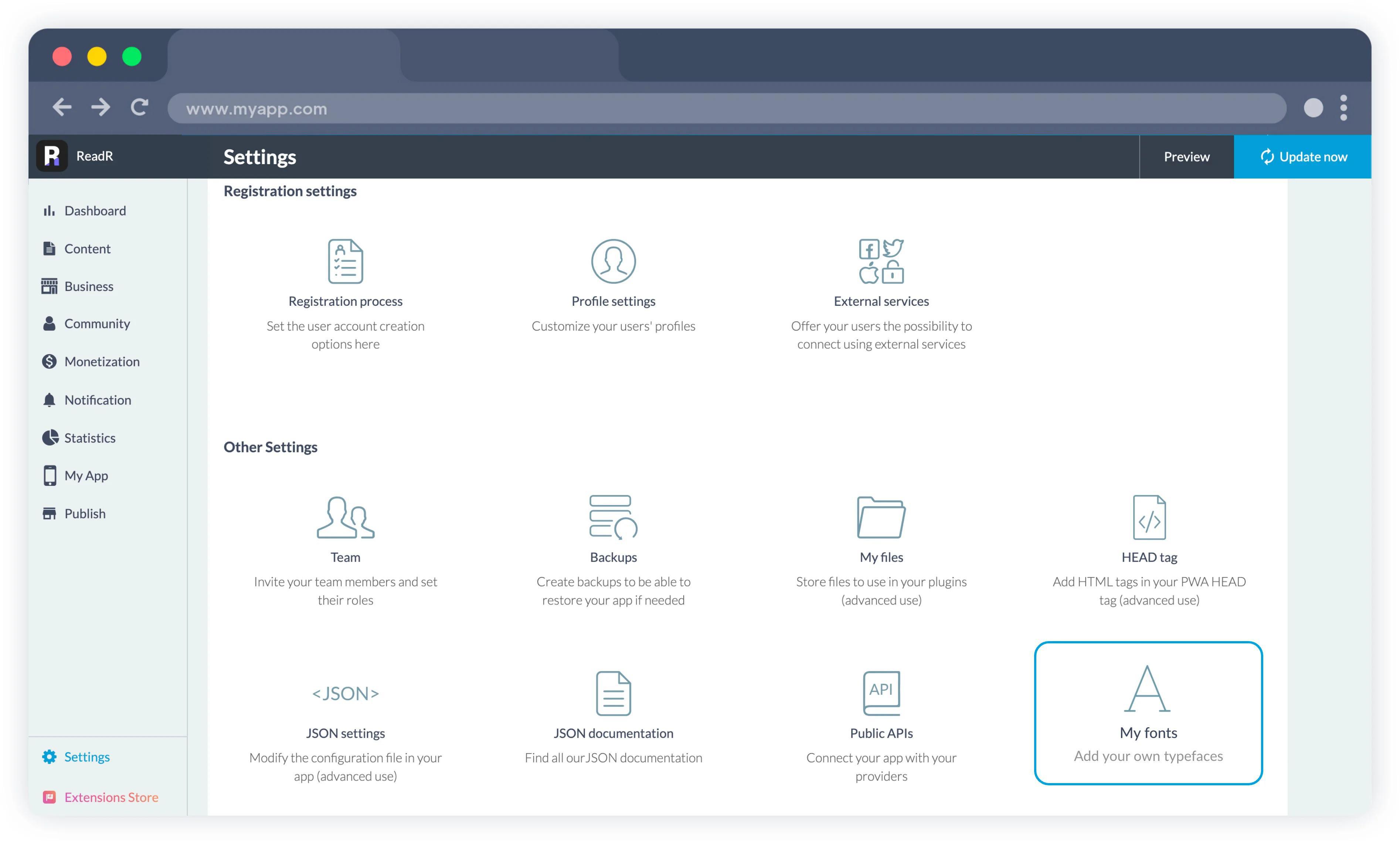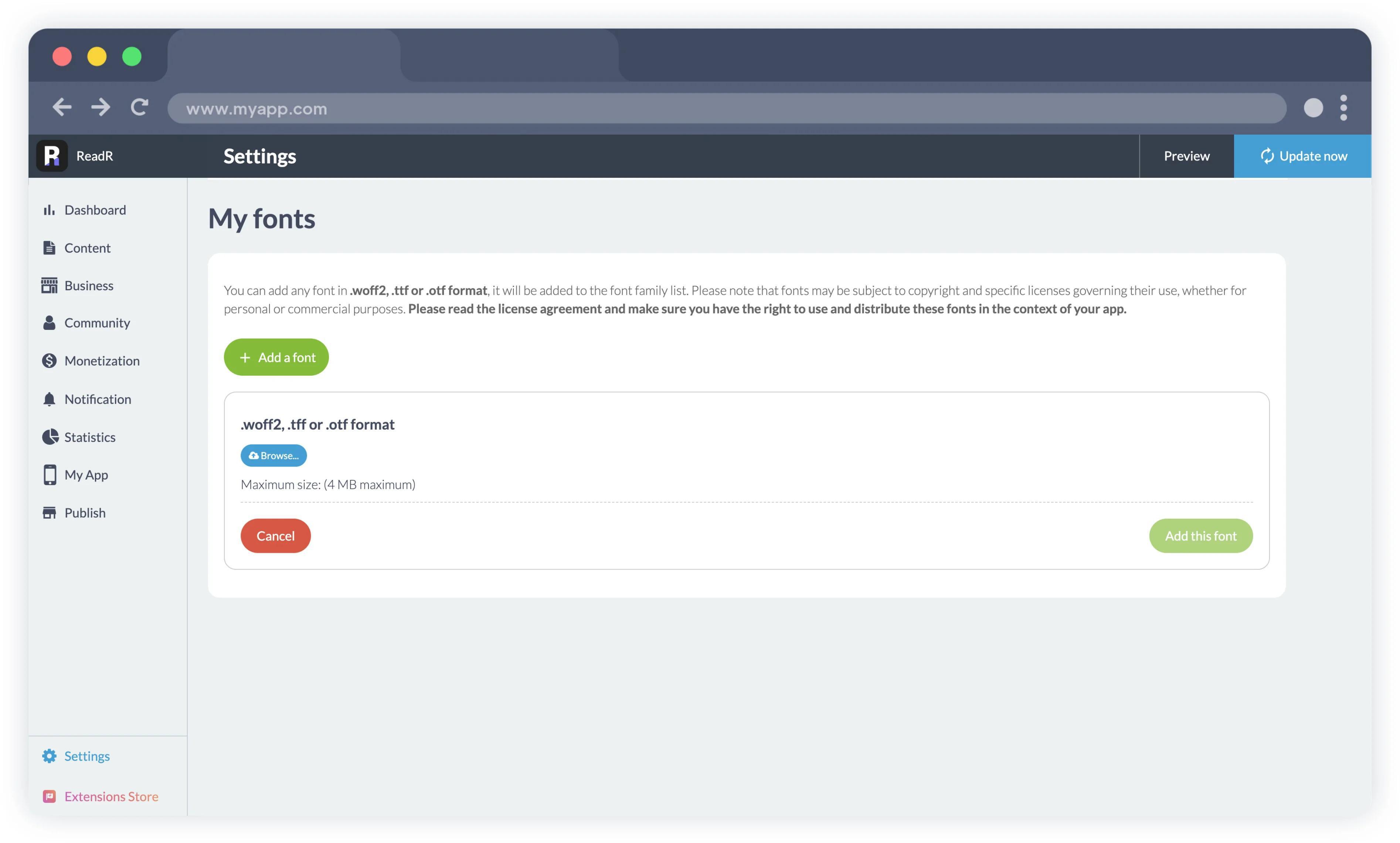 You can upload your font in the required formats (.woff2 for Progressive Web Apps, .ttf, or .otf for native applications). You can include up to ten custom fonts. After adding them, these custom fonts will be available in all font selectors in your back office.