Delivery by radius to increase local sales
Written by Marie Pireddu on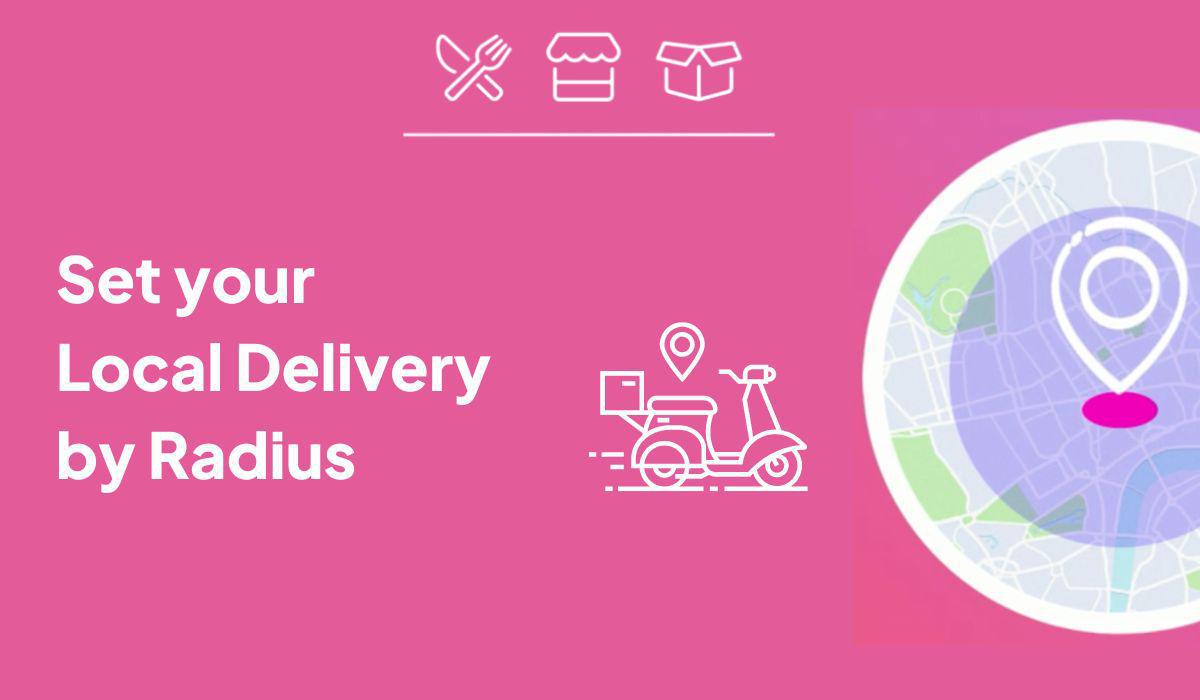 Adding a local delivery option to your online store has multiple benefits.
While in-store shopping can be a hassle that many shoppers prefer to avoid all together, and large shipping companies are experiencing backlogs and shipping times that are much longer than they used to be, local deliveries provide a solution to both issues.
Local delivery helps create a personalized brand experience. Customers who shop locally appreciate the personal experience and local delivery is a cost-effective way to do that.

You'll find below insights to succeed at local delivery and how to set up the new local delivery option in your GoodBarber app: Delivery by radius
Define your local delivery strategy
Your local delivery strategy will depend mainly on the product you offer. For example, if you deliver cooked meals, you'll want to sell only to customers from your neighborhood to keep the food warm. You will then set a small radius or nearby zipcode.
The larger your radius, the more customers are eligible for local delivery. This means more sales but also means you more work and labor to fulfill the delivery orders. If you have a dedicated delivery team then setting up a larger delivery area may be ideal. If you're doing deliveries yourself, you might want to set up a smaller area. Either way, it's better to start small and adjust as needed.
What will you charge for local delivery?
But it's not always feasible to offer free delivery, since you may need to cover related costs (delivery person, means of transportation, etc).
To decide on how much you will charge you need to consider your delivery price and your minimum cart value.
You can choose to offer only local delivery for orders above a certain amount, which could also have a positive impact on your average. This strategy works well if you offer local delivery for free or at a low cost. For example, a grocery store offering free local delivery for orders above $35.
Another option: you can also set a fixed local delivery price for all orders within your delivery zone. For example, you can set a lower price for deliveries within a shorter distance and a higher price for deliveries within a longer distance. The larger your delivery area, the more you may want to charge for local delivery.
Set up your delivery slots.
One of the benefits of local delivery is customers can receive their orders more quickly.
However, make sure that you can fulfill your orders without putting a strain on your operations. Think of prep times for dishes for example.
Always communicate clearly your delivery times and days to your customers. Our
delivery slots extension
offers all the flexibility you need to adapt your delivery times to best answer your business and your customers' needs.
The faster you can get products into your customers' hands, the more you can charge for this service. You can offer different options:same-day delivery, next-day delivery, or two-to-three-day delivery, or based on the neighborhood zip codes.
Who will deliver your orders?
Again, you can deliver the orders yourself, use existing or newly hired staff, or take advantage of third-party local delivery services—or a combination of any of the three. Whoever the delivery driver may be, it's important to remember they're a part of the customer experience. So even if they don't work for you, they are still an extension of your brand.
Communication is critical. Customers want to be kept aware of when their purchases will arrive.
New in your GoodBarber app: set your delivery area by radius
If you have added the Local Delivery extension to your eCommerce app, you can see the new delivery option in Settings > Shipping > Local delivery.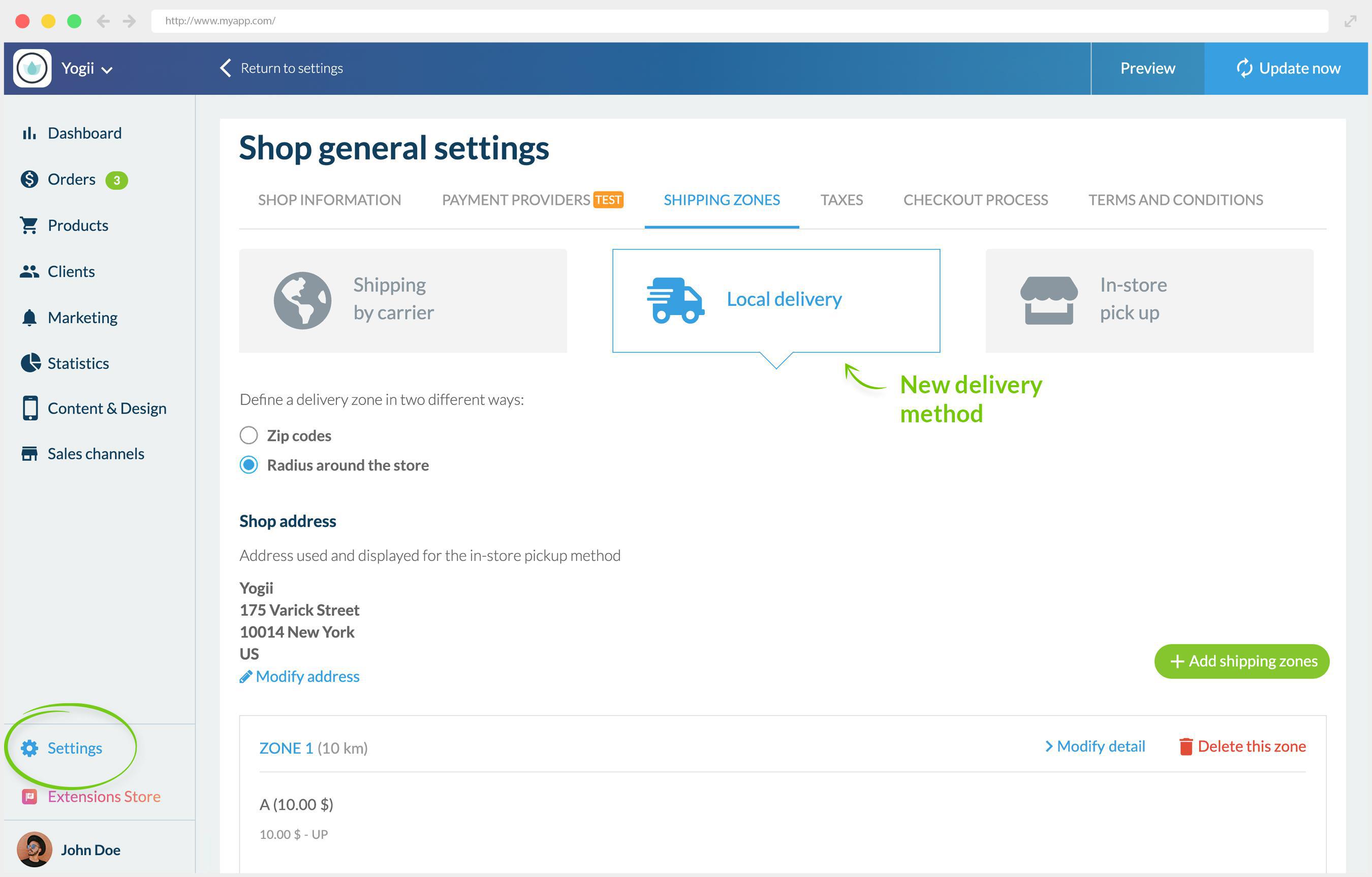 You can now select to offer delivery by zip code or within a radius of your store.
Note: If you activate the radius feature, the zip code zones will be deactivated and vice versa. But don't worry, a popup will remind you of the modifications before you apply these changes.