Design update: a new template for displaying your event lists
Written by Muriel Santoni on
At GoodBarber, we're constantly listening to your needs and striving to offer you the best solutions for creating exceptional applications. That's why we're delighted to introduce our latest addition: the Classic template for event listings.

Until now, there was only one template for displaying your events. Now you'll have the choice with this brand new template, which offers a modern and elegant way of displaying upcoming events.
The Classic template stands out for its clean design, with the emphasis on legibility and accessibility. You'll be able to present your events in an attractive way, while giving your users a clear, concise view of what to expect.
Infinite customisation
Of course, the Classic template is fully customisable. You can adjust the colours, fonts, image formats and much more so that it perfectly matches the visual identity of your application. This allows you to create a unique and memorable user experience.

If you're looking for a new way to present your events and captivate your audience, the Classic template is for you. Don't hesitate to try it out and explore all the possibilities it offers to enhance your users' experience.
How do you apply the template in your application?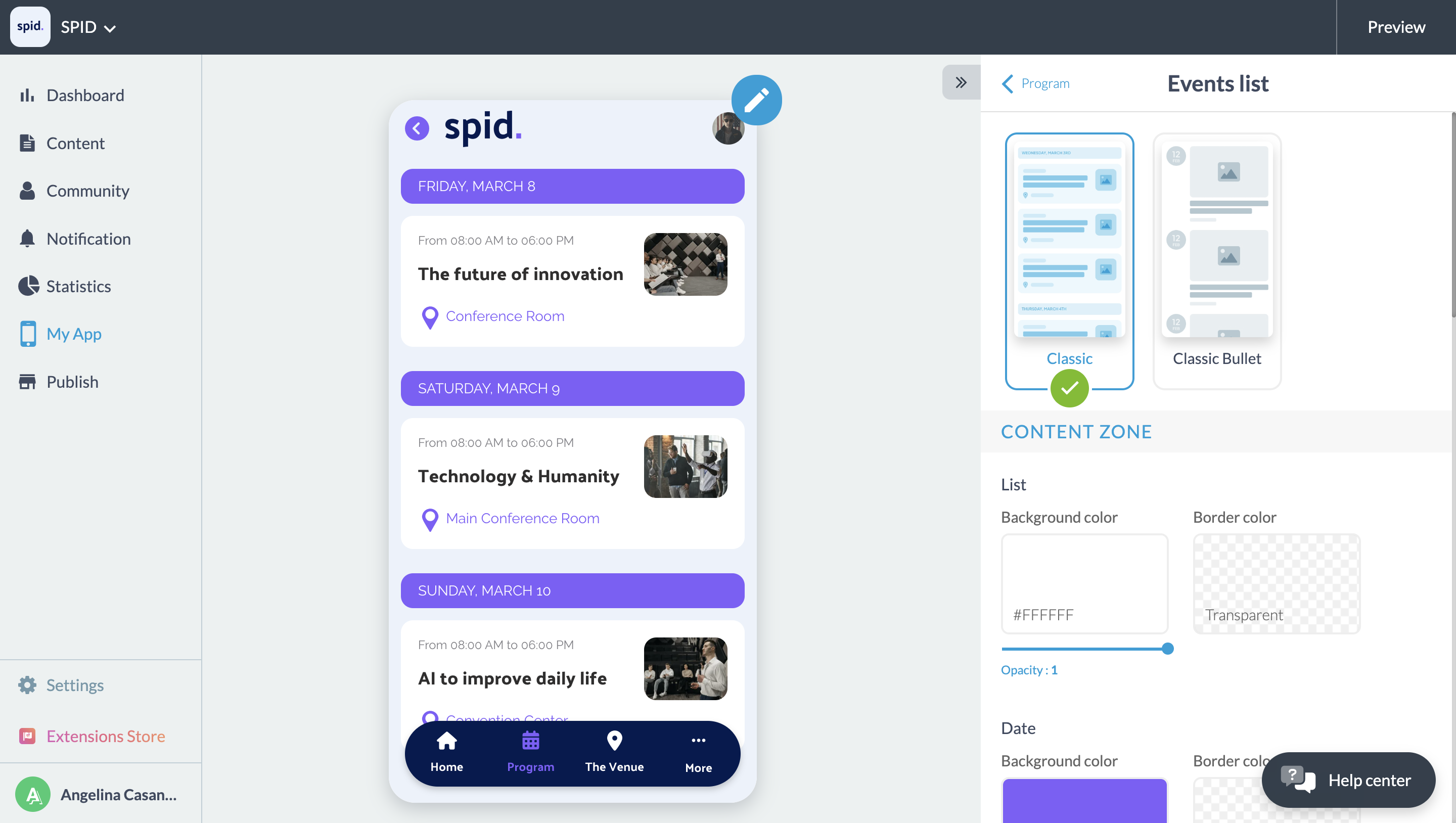 In your back office, go to the My App > Structure menu. Then choose the Calendar section to which you want to apply the Classic template, or create a new one. Then choose the list view. All that's left is to select the Classic template and set its parameters.
Now your new template has been applied to your application!