Design Update: A new widget template to display your places.
Written by Muriel Santoni on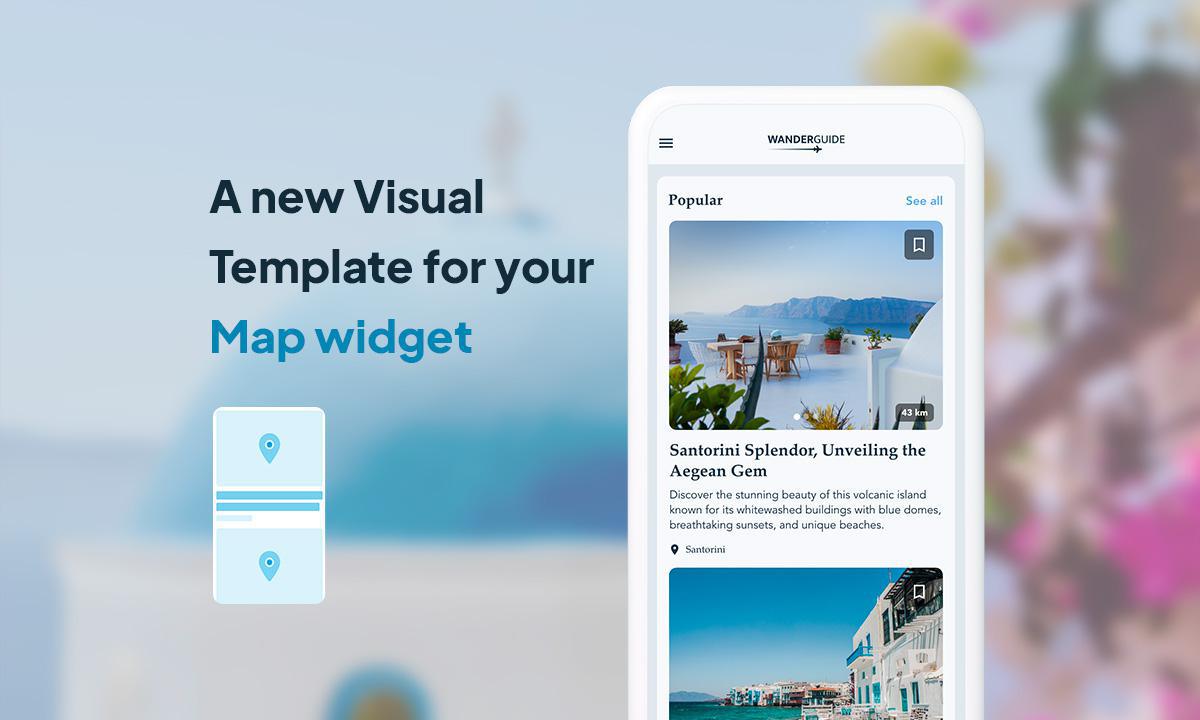 If you're using the Map section of your GoodBarber app and want to showcase your places on your app's Home, you're in for a treat!
Today, we're introducing a brand new widget template for your Map section: the Visual template.
Particularly suitable for those who want to give a highly visual impact to the places featured in their app, this new template allows you to display multiple images for a place through an integrated slideshow. It also offers actions that greatly enhance the user experience:
favoriting a location directly from the Home
a 'View All' button in the widget's header.
How to apply the template in your application?
In your back office, go to the My App > Structure > Home menu. Then, choose the Map widget to which you want to apply the Visual template, or create a new one. All that's left is to select the Visual template and configure it.
Your new template has now been applied to your application!