Design update: new Elements Style menu
Written by Marie Pireddu on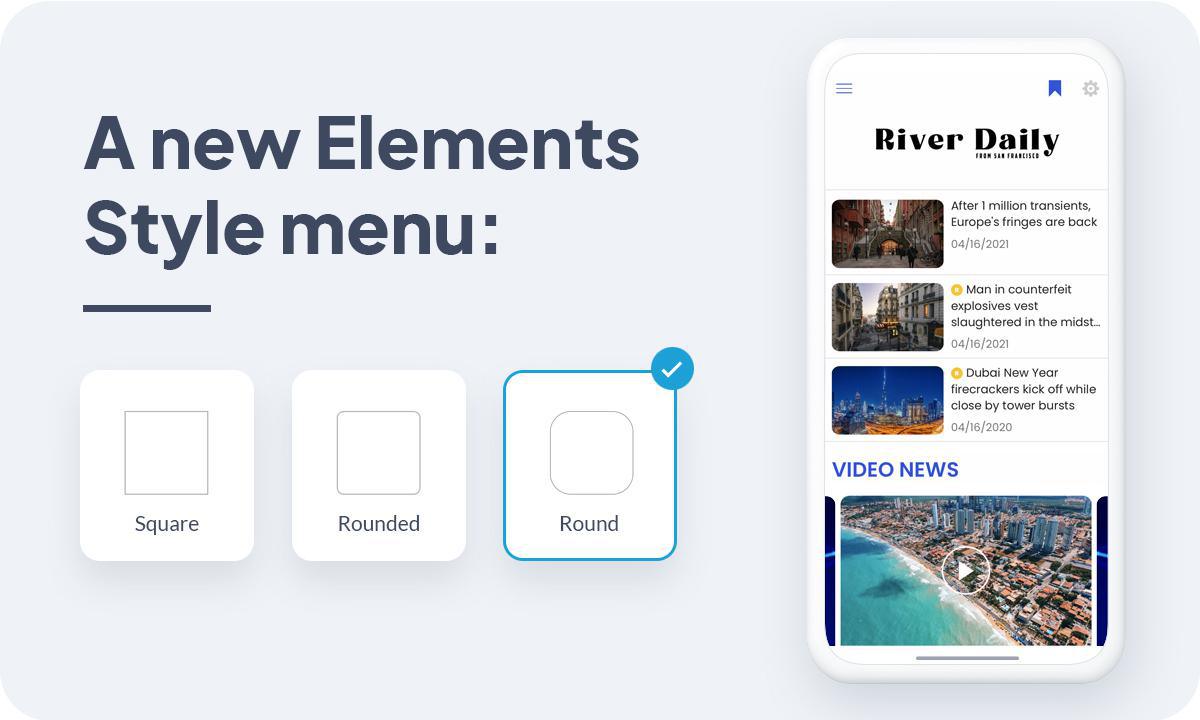 We never say it enough: ​your app design plays a vital role in the success of your app.
Of course, features, performance, and the concept itself are extremely important for a mobile app to catch its users' eyes and succeed. However, the first thing that a user notices, after launching an app, is its design. The design of your mobile application makes the first impression. And if the design is not attractive, guess what? The user will go look for another app.
Lucky for you, GoodBarber's designers are always developing new themes or updating templates, staying on top of the latest design trends to modernize the look of your apps.

One of our latest projects is GoodBarber Design System. This is a large project and you will hear more about it soon ;) Stay tuned!
In the meantime, we're releasing new design elements that will modernize your beautiful apps: a new Elements Style menu and the round effect on thumbnails and cells.



Without giving out too much yet, a little explanation of GoodBarber Desgin System is in order.

GoodBarber has been a no-code app builder since 2011, allowing anyone to intuitively and independently create their own native app or Progressive Web App, regardless of their technical skills. At the time of its launch, UX design was not democratized as it is today, and designs were made in bitmap, as new features appeared. However, since then, designers' methods and tools have evolved considerably by putting the user at the center of the design process. It was, therefore, necessary to redesign or update our templates according to the layout guidelines gathered in this design system and bring in new design elements to gain visual consistency across platforms and speed of development. This way

Developers have access to the technical specifications of the pages and components: their size, their positioning, their behaviors, and their properties.


Designers can rely on a set of spacing rules, font sizes, image ratios or color distribution for the creation of new pages.

In line with this project, we just release the new Elements Style menu.
In your app back office, under the menu My App > Design > General Design > you can now see a new block " Elements Style.
From this panel, you will be able to modernize the design of your app by applying rounded edges to widgets and sections.
The first block of this new menu is now giving you 3 options for the shape of Thumbnails and cells: square, rounded, and round.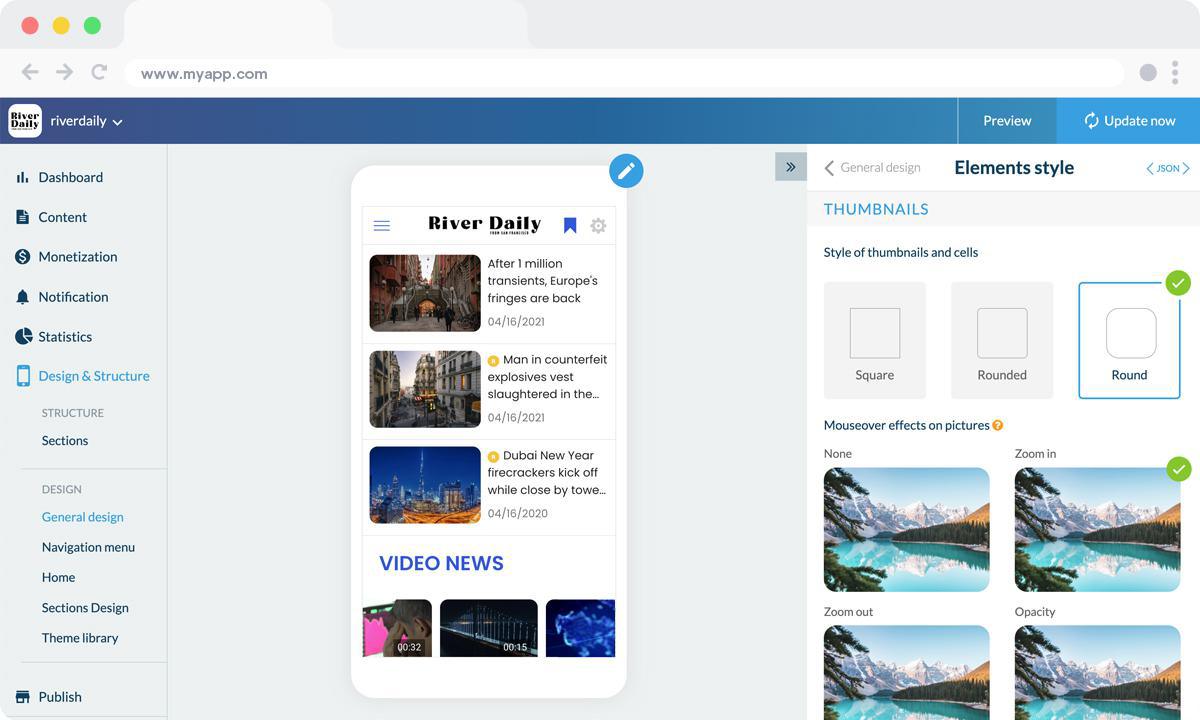 It's now up to you to play around and update the design of your thumbnails for a fresher look.
Stay tuned for more to come on GoodBarber Design System.