Distribute your blog posts outside your GoodBarber app with our RSS feed Articles extension
Written by Marie Pireddu on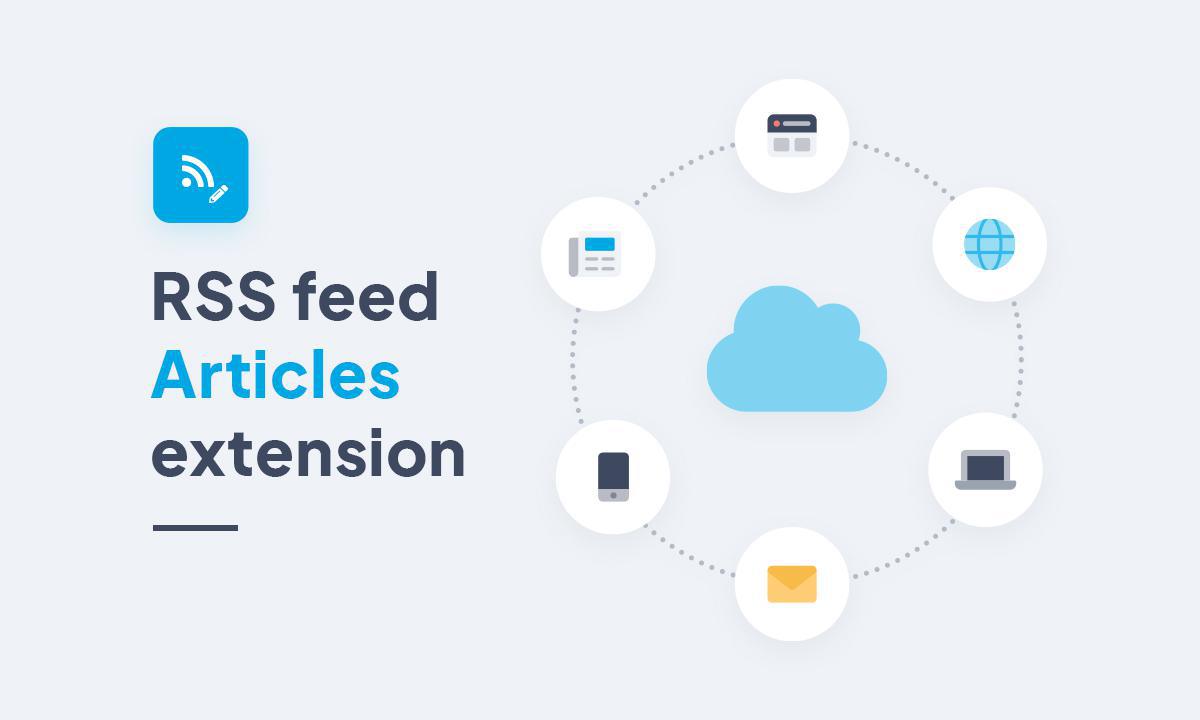 In today's fast-paced digital landscape, distributing content effectively is crucial for reaching a wider audience and maximizing the impact of your message. One powerful tool that empowers content creators and publishers is RSS feeds. By utilizing RSS feeds, you can easily distribute your content beyond your app or website, broadening your audience and managing multisite publications effortlessly.

We'll see below the advantages of using RSS feeds for content distribution and how they can optimize your publication strategies.
The advantages of using RSS Feeds for your Articles
Growing Your Audience Beyond Your App
RSS feeds offer a simple yet efficient way to extend the reach of your content. With a content feed generated for each section of your M-CMS (Mobile Content Management System), you can seamlessly distribute your articles on any distribution platform of your choice. This means that the articles added via the GoodBarber back office not only appear within your app but also become available throughout the web. By utilizing RSS feeds, you can tap into the vast potential of external platforms, such as blogs and related websites, to gain increased visibility and attract new readers.
Streamlining Content Distribution
The primary advantage of using RSS feeds is the optimization of your time and resources. Rather than manually submitting your articles to various platforms, RSS feeds automate the process. Once you generate and set up the feeds, they update automatically, ensuring instant publication of your articles on all selected platforms. This hands-off approach saves you from the repetitive task of manually uploading content, freeing up time for more critical aspects of content creation and strategy.
Simplifying Integration and Maintenance
Implementing RSS feeds is remarkably straightforward. With just a few clicks, you can generate feeds for different sections of your app and insert them wherever you desire. GoodBarber's back office provides an intuitive interface to manage and customize your feeds, allowing you to select the distribution platforms that align with your content strategy. Furthermore, once set up, RSS feeds require minimal maintenance. They automatically generate and update themselves, ensuring your content remains up to date without any additional effort.
Empowering Publication Strategies
RSS feeds provide the flexibility to adapt your publication strategies by integrating your content into various external platforms. This means you can seamlessly syndicate your articles to your own blog or negotiate a presence on industry-related websites. By leveraging RSS feeds, you gain the ability to position your content strategically across different channels, amplifying your visibility and attracting a broader audience.
How to install the extension in your app back office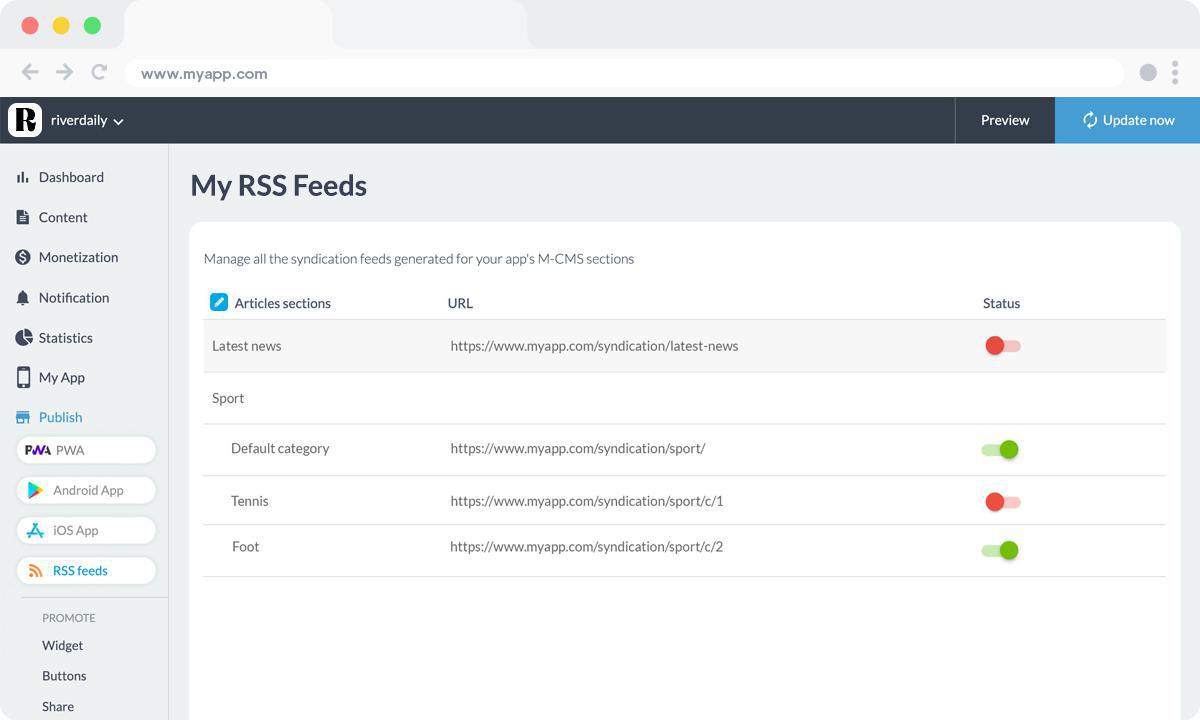 The process couldn't be easier. It's pretty much done in one click.
In your app back office, from the Extensions Store, search the RSS feed Article extension and click on "Install". This will automatically create a new menu "My RSS feeds". In this new menu, you will manage all the syndication feeds generated for your app's M-CMS sections.
You can choose the entire blog for example, of only select certain categories of your blog ( toggle the status switch).
You can now integrate your RSS feed into your own external platforms.
And voila! All done!