Download our iBook for free
Written by Jerome Granados on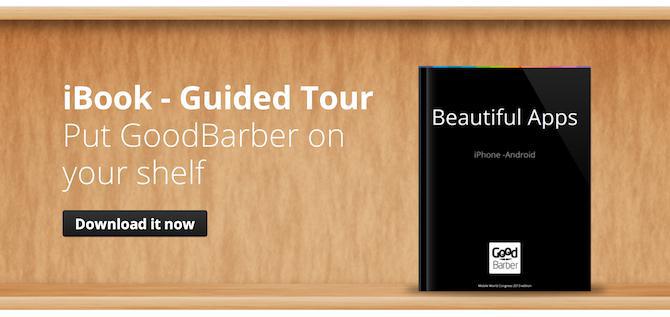 The idea of this iBook came just before going to the Mobile World Congress 2013. In addition to leaflets, slides, stickers and other materials, we wanted to create something people visting our booth could take with them with no efforts!
Attending MWC can be a physically rude experience. There are so many things to discover and so many papers to carry. Just
look at this infography
, and you'll understand what I mean ;)
Now let's come to the funny part, or I should say the ironical part of this story. Unfortunately, the iBook wasn't published on time :( I find this funny because as app developers, who better than us knows how long it takes at Apple to review an app? I should have anticiapted that for iBooks it could have been the same! And this is the case, even if I read somewhere on the net that it could be faster than 18 days.
Anyway, it was a very cool experience to create this iBook with iBooks Author. I think will create many more, if you find any interest in this kind of material to learn
how to create a Beautiful App
;)