e-Learning mobile apps: the Future Of Education?
Written by GoodBarber Team on
The pandemic has proved how valuable educational apps and websites for online learning are and how they might be the future of learning after all.
What makes an Online learning app a gamechanger?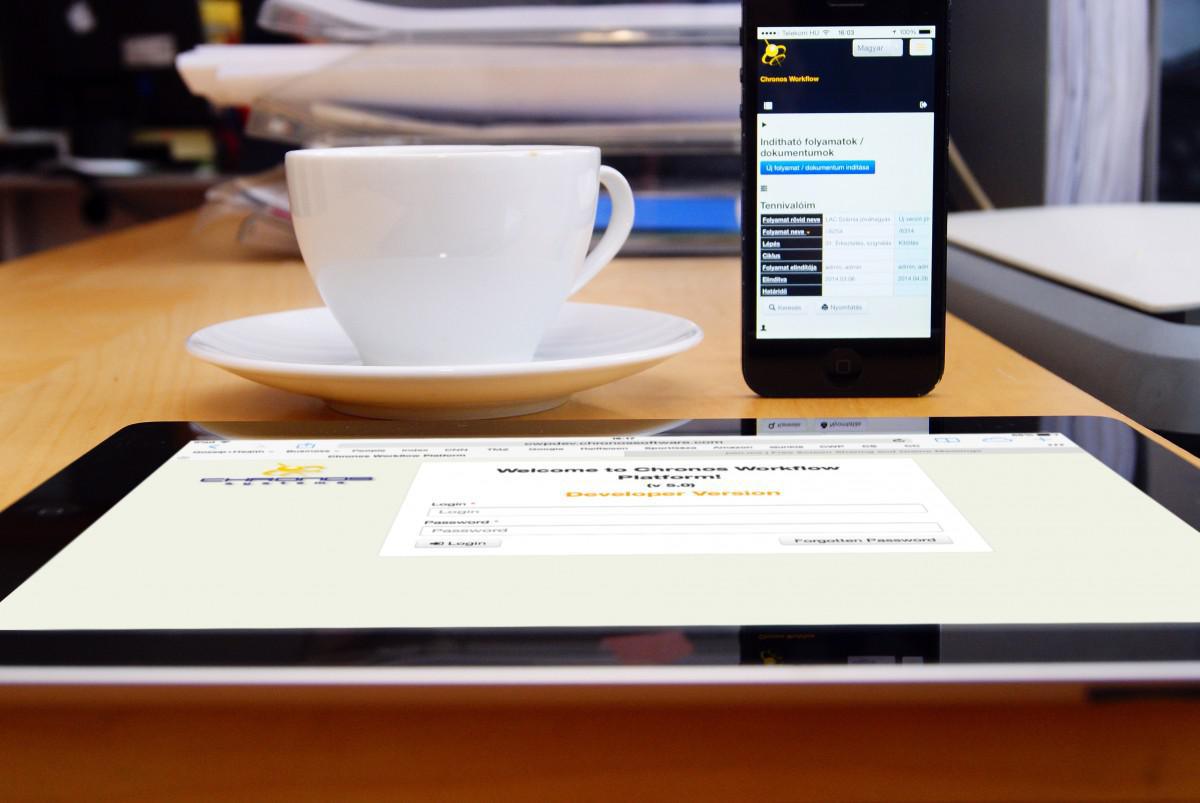 The world is changing rapidly, and the COVID-19 pandemic has only fueled the change in every way possible. With remote working, teleconferences and e-commerce booming with the pandemic, another sector has now reached new heights — e-learning. As the world closed its doors for lockdowns, the e-learning industry boomed due to millions of children moving towards mobile phones to continue their studies.

But smartphones and mobile applications are not just the future of learning but the future of nearly everything. Younger generations are now adopting smartphones way faster than anticipated, and the total number of smartphone users are way over 6 billion. With such a large penetration, e-learning applications are slowly becoming the norm, not just for kids but for adults who want to supplement their skills through online courses. The pandemic has proved how valuable learning mobile applications are and how they might be the future of learning after all.

The Rise of Mobile Learning
Unlike popular belief, online learning is not just for school children that want to learn concepts or catch up on their syllabus. Mobile learning has become an integral part of higher education and even corporate training. The global lockdowns paved the way for a plethora of e-learning technologies, which come with a variety of features. With centralized content, flexibility and convenience, e-learning has grown tremendously. This growth is also fueled by the ease of smartphone use seen in the younger generation. A study found that most children own and use a smartphone intelligently by the age of seven Source: [The Guardian ].

But the sudden shift away from classrooms still sparks some doubts in the minds of some educators, students, and everyone else involved. While mobile learning comes with a lot of features, many doubters still worry about its impact on the global education market. Moreover, they believe that the drastic change, with minimal training and the absence of sufficient bandwidth in large parts of the world, can exclude many students due to limited resources.

But the online learning market is still growing, and it is not just curriculum completion. Online learning now consists of language learning applications, virtual classrooms, Massive Open Online Courses (MOOC), learning games and tutoring. Schools have also adopted e-learning technologies to provide an engaging learning experience to students of all ages and education levels. Now, students can learn at their own pace, skipping or re-learning concepts, all at the leisure of their time.

Why E-Learning Is The Future
Digital learning was already a thing before the COVID-19 pandemic hit the world, but it is now the future as well. Learning through mobile applications offers a more flexible and fun way to the students. Here are some reasons why e-learning through mobile applications is the future:

Ease Of Access: Learning mobile applications have removed the need to travel to school to learn. Children can now learn from the comfort of their homes or anywhere else without needing to travel. With learning applications, no student is left behind even if they cannot travel to the school for a few days. Viewing live lessons or recordings have made it easy for students to revisit concepts they missed or need additional help with at a time of their choosing.

Highly Efficient Learning: It has been proven that the learning retention rate is based on the medium through which information is presented. Text-based learning is at the lowest, with only a 10% retention rate, followed by video-learning at 20-30%. However, with e-learning applications, students can retain up to 90% of the information due to an engaging, interactive and playful experience.


Learn At Your Pace: Every child is different, and sometimes they require a different pace of learning than the others. With e-learning, children are enabled to explore concepts, chapters, or even subjects at their own pace to get the understanding they require. Some children might need a second look at Algebra, while someone needs a Chemistry refresh. With e-learning, children can easily work on their shortcomings and understand using interactive lessons to augment knowledge understanding and retention. E-learning applications can also take into account major factors such as students' level of understanding, the preferred mode of learning (audio, video, games) and even their speed of learning to provide a more personalized approach for efficient learning.

Another key feature of mobile learning is the abundance of resources. While schools follow a traditional and coordinated curriculum, with e-learning, students can opt for a new learning process altogether. E-learning opens up endless possibilities with the abundance of resources, including live classes, interactive learning, gamified concepts, and visually-appealing graphics for knowledge retention. Moreover, students can push their boundaries and learn new things through learning mobile applications without disrupting the flow of their curriculum.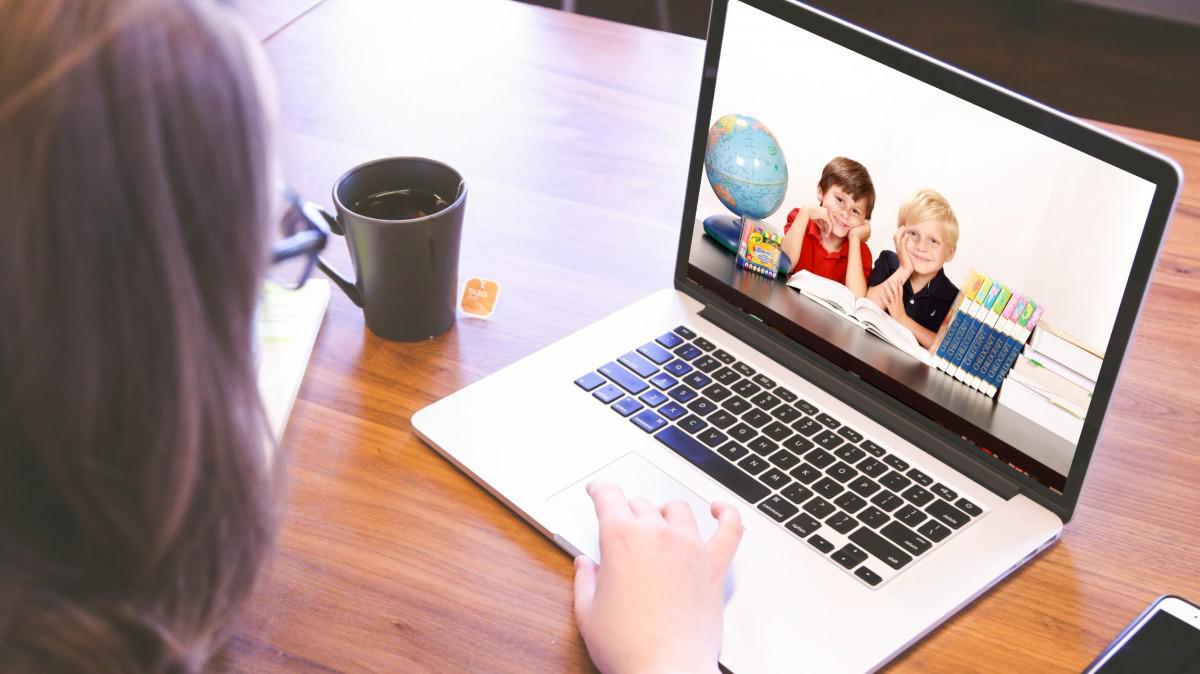 Some of the top applications that students use to learn online are:

Khan Academy : One of the top online learning applications, Khan Academy has been a household name even before online learning became popular. Students can learn more about math, science, history, SAT prep, coding and many other subjects for free, or opt for paid classes.
YouTube : The video-sharing platform has come a long way since its launch, and now millions of people use it to learn new things every day. People can learn a lot from other individuals sharing their knowledge on a wide variety of topics, which include anything and everything under the sun.
​Duolingo : Everyone's favourite learning owl comes from Duolingo, which is a language learning application. Users can learn from top languages from around the world through an engaging experience.
The Future of Mobile Learning
Online learning has already spread its wings and is expected to grow even further. While the e-learning market was at $250 billion in 2020, it is expected that it will reach $1 Trillion by 2027 Source: [CampusTechnology]. Students of all ages and education levels can now obtain higher education from just their phones, with the power and magic of mobile applications.
The future looks bright for mobile learning apps!