Every App Creator's Worst Nightmares
Written by GoodBarber Team on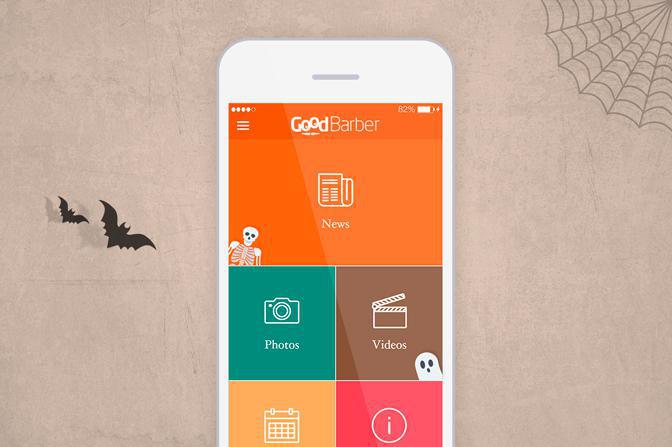 Of course Halloween isn't the only time of the year your heart rate leaps! Being an App creator is a stressful, scary at times, business anyway. We just thought it'd be fun to tackle 4 App Creator nightmares and see how, with the right attitude and a little help from us, making or running an App can become a dream come true ;)
1- Your app is rejected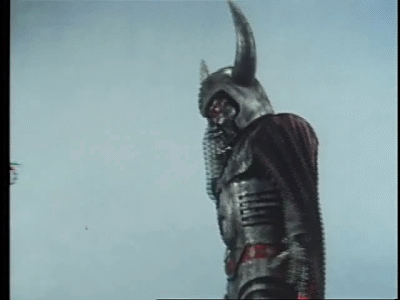 After weeks or even months of hard work, the time has come to publish your Beautiful App and share it for the world to see. But now, your most dreaded step looms in the distance, submitting it to the stores, and especially the
App Store
.
Well, believe it or not, one of the most common reasons for
rejection
, at least with GoodBarber users, is "Metadata Rejected". And that is why we can't stress enough the importance of making good use of our
"App ID" Infographic
. Because more often than not, the reason you were rejected for can be avoided in the first place: a screenshot issue, a name misspelled, a description not accurate enough… So please, don't be your own worst enemy and double check all the information before hitting the "submit for review" button!
"Binary rejected" is one other major reason apps get rejected on the App Store. Design issues can stand in the way. Luckily
design
is one of GoodBarber's strong points. However, you will still have to make sure you produce an app with a user friendly interface, intuitive, and in keeping with Apple's standards. Especially if you have
a lot of content
, you might want to follow our guides to optimize
navigation
,
organize CMS content
, etc.
Aside from design, beware of bugs. A step you shouldn't disregard is testing. Make use of our
My GoodBarber App
and test the native preview of your project time and time over. And even if you are certain you are good to go, when compiling your app, don't skip the opportunity to test your app's Ad Hoc version. It will be identical to what your users and Apple will experience on their device and should be rid of all bugs or missing links, etc.
Last but not least: content. This is one last major reason apps get rejected. Of course, offensive or inappropriate content is a no-go. But also pay attention to copyright issues. For example, it is strictly forbidden to insert logos or trademarks from Apple or any third parties. Plus, you should have proof at hand that you have legal rights to all of the content in your app.
2 - Your app gets no downloads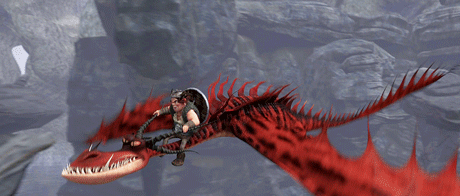 Now that you've defeated the dragon, so to speak, and that your app is available on the stores, you probably won't rest easy until you get your first downloads. Because, after all, that's what you went through all that trouble for. But, rather than wait anxiety ridden for downloads to magically appear, here are a few tricks (not treats) that are likely to help.
First, have you ever heard of ASO? If not, it's an acronym you'll want to get familiar with. ASO stands for
App Store Optimization
. It is basically SEO for the app stores. It's all the not so pleasant but essential details you should pay attention to when putting your app out there. If you have successfully submitted your app to the App Store it is likely at least your title, description,
App Icon
and screenshots are accurate and do a good job of portraying your app. Still, and this might help you see this step as less of a drag, the more you make a great job of filling in all the information (keywords, category), the more your app will be noticed and possibly get more downloads.
A demo video can also be a great asset. Both stores allow you to submit one. So, if you have the budget and / or skills to make a great demo video for your app, make one! It will speak louder than words and infuse the "must have" factor. Also, a video will help make your landing page more interactive!
Speaking of the
landing page
, it's another tool you will want to consider when trying to make your app more noticeable. They can prove to be a great commercial tool and will be great support for your SEO efforts.
3 - Your app is deleted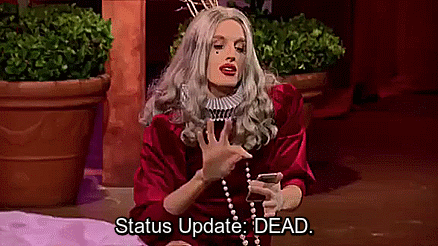 You thought you could rest assured now? Don't drop your guard down just yet. Because once your app has been downloaded, you want it to be here to stay. So that users don't
delete your app
, there are, of course, pitfalls you can bypass.
That is:
- make sure your authentication process is flexible if you have one.
- make sure your app is user friendly and intuitive.
- make sure your app is worth the money, if it isn't free.
- make sure you aren't too invasive (don't over do it with push notifications).
On more subtle grounds, it also boils down to how essential your app is to the user. You will probably need to evolve over time. Because what is essential at a given time, might not be anymore a few months from now. Keep an eye on your challengers to make sure you're still at the top of your game!
Yes, having an app out there requires your almost constant attention. Luckily, it can also be quite fulfilling. It's not all nightmares and sleepless nights! It can also be rewarding with great reviews and happy users. Of course, that is with the best case scenario…
4 - Your app gets bad reviews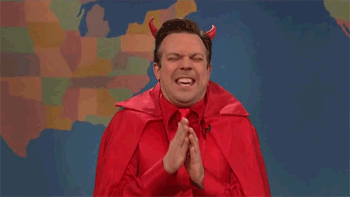 And today, we are focusing on the spooky, such as when your app gets a bad rep! This is probably one of the scariest situations because, not only will it affect your brand's reputation, but, it might not be easy to get rid of. The debate about "The right to be forgotten" is no joke.
Of course, you can't avoid
negative comments
altogether. People will come at you, sometimes with no reason, just because that's what you expose yourself to when sharing something with the world, especially behind a screen, where people feel more entitled to say whatever crosses their mind even if it's plain mean.
But to avoid putting
yourself in that situation in the first place,
there's a few precautions you can take, such as publishing an app that is well put together and keeps its promises. Not disappointing your users is always a better start! Once again, don't be too insistant with push notifications as it can be the cause of many complaints. And if you must put out a fire you've started, it's unpleasant business and one that you shouldn't go about without following a few guidelines.
That is:
- taking a step back (don't react too spontaneously or take it personally)
- analyzing the situation (question yourself, run some tests)
- and finally acting on it.
Don't delete bad comments as it will only spark more negative attention. Simply work around them. Answer politely, with a solution if there's an actual problem with your product, or with great sense of humor if it's just harsh criticism. Unfortunately, negative reviews and comments are here to stay. But, they are also easily forgotten when piled under more up to date positive comments.
Your audience can be your best advocate. So, don't get discouraged by bad comments, learn from them if necessary, and keep up with your strategy to get more of the good ones.
Because, yes GOOD will always win :)