Fala Glorioso, when Rio de Janeiro meets GoodBarber
Written by GoodBarber Team on
Almost a month away from the World Cup in Brazil, it's the perfect time to talk about soccer. Today we are going to speak with a creative supporter of one of the biggest teams of Rio de Janeiro, Brazil. He has created a beautiful app that is literally "glorious". Let's see what he has to tell us.
Bruno, tell us a little bit about yourself and explain to our readers what is Fala Glorioso?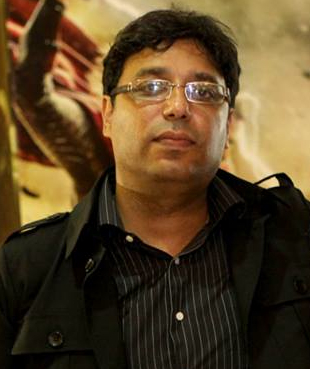 Hello, I'm
Bruno Neves
, I am a graphic designer for web & products since 20 years.
As a supporter of the soccer team
Botafogo FR,
I decided to create Fala Glorioso to express joy and frustration about the daily moments of the team.
What motivated you to create this app? What is your main goal with it?
The reason was to expand the technology of the project that consisted in the website and social networks. The goal is to bring to the supporters of the team all the information that is published in our website, in a faster and more dynamic way, 24 hours a day.
How do you manage the content of the app? Why did you choose GoodBarber?
The app is integrated on our website, and is updated automatically, which spares us a lot of time.

I chose GoodBarber, mostly because I loved the design of the apps and after seeing all the features I understood that it fit perfectly with what I wanted in the app.
How has this experience with us been? What's your favourite feature?
The experience has been great and I am very pleased. A few months before I found GoodBarber I made a couple of estimations and I saw that I would have to spend over $10.000,00 to have something similar.

In my opinion the biggest advantage of GoodBarber is that he gives designers that don't know about programming the chance to create their applications and to customize the design in a simple and accessible way. Besides the several connectors my favorite feature is the total integration with WordPress.
I saw that your app was published recently, however you already have a good number of users. What was your strategy of promotion?
We have a segmented project, that nowadays has a strong presence on our website and social networks, and the migration of our audience has been happening naturally with a few promotions through those channels.
Do you have any advice for who is thinking about creating an app with GoodBarber?
The system is wonderful, simple and user-friendly and I recommend it with my eyes shut.

GoodBarber addressed all my needs and unbelievably I had my app working in two days! My only advice is: Go ahead and make your own app, without having to pay a fortune for it.