Fuori Luogo: A Unique Festival, at Your Fingertips
Written by GoodBarber Team on
What is FuoriLuogo, and why did you choose that name for your event?
Turning stereotypes on their head, demystifying conventional wisdom and clichés, throwing genres overboard, changing orientations and opinions... this is the goal of the FuoriLuogo festival. FuoriLuogo is three days of the unexpected, packed with quality events and expositions. We want to take common cultural events out of their typical context, by putting music, theater, literature and the visual arts into the streets of a small town, turning them into a stage for this exceptional and international event.

At FuoriLongo, you can listen to concerts from extremely diverse backgrounds. From artists who usually perform in the clubs of Europe's largest cities, to classically trained musicians with a passion for Rock and Jazz, all the way to bands that blend genres in innovative and eclectic ways.

All of this happens in an atmosphere that imparts the feeling of participating in festivals of all different European cultures at the same time. This shows that there's no limit to creativity and artistic expression, and that any attempt to label and categorize will be rejected by the unpredictability of human nature. We're proud to have created a space where people can really feel at ease in a cultural melting pot, not despite, but because everything is "fuori luogo" (out of place).
Why did you decide to create an app for your event?
#Fuoriluogo14
was already the third edition of our festival, and our goal was to grow in all directions. That's why,In the area of media and communications, we decided to publish an app to support the event. Thanks to GoodBarber, we had the possibility to build an app on a low budget. Two young and innovative volunteers spared no effort in making the most of this tool, that allowed them to easily make a great app without the specialized skills of a developer.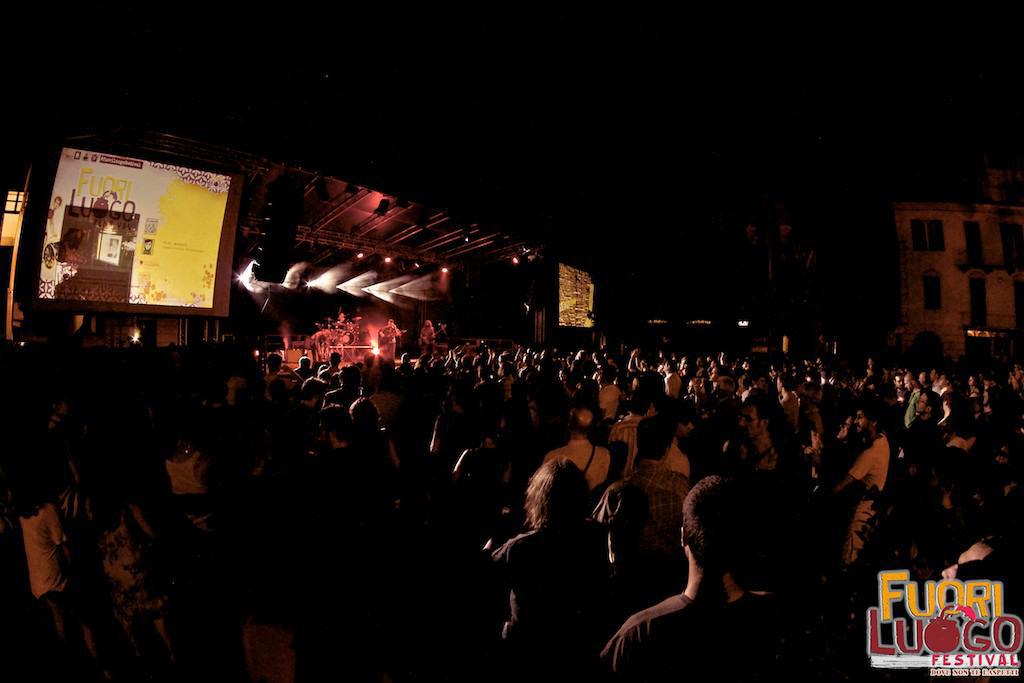 What were your objectives for the app?
Our goal was to give both the visitors and the artists the possibility to hold the entire festival in their hands. The schedule with the events, map with their locations, biogs of the artists and all info on social networks. By collecting all of this in one place, visitors don't need to look for things in different places. It also allows anyone who's isn't informed about something to really easily be able to look it up.
What kind of advantages was the app able to provide, compared to previous editions?
It definitely helped us deal more easily and quickly with small logistical issues such as swapping the locations of two concerts. With a simple push notification, we instantly informed everyone who had installed the app so they could enjoy all of the events they were interested in. It also allowed our sponsors to gain more visibility, thanks to banner ads and adding images in the
Gallery
or videos on
Youtube
. In short, it allowed us to give the festival more reach, because we could easily spread our message and reach or visitors at any time, even if they weren't in front of a computer.