GB3 is Full of Surprises… Come Discover our New Wizard!
Written by GoodBarber Team on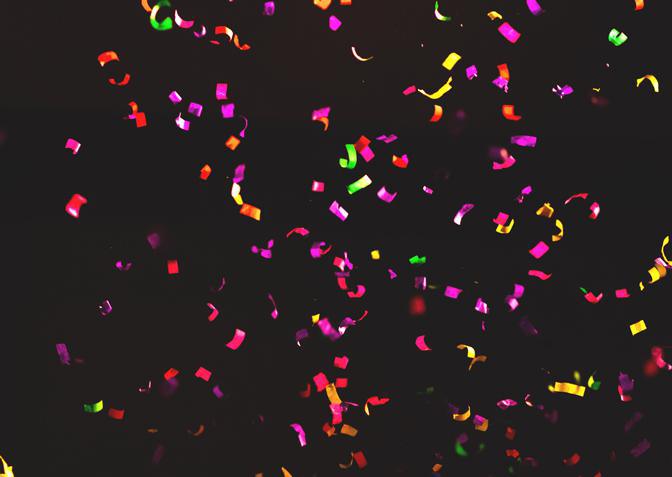 As you certainly already know, we have just recently launched the new version of GoodBarber which is even more pleasant and intuitive to use.

Our main goal with GoodBarber 3 is to make our product even easier to use, because we know it's not enough to offer the best tools on the market, we also have to enable you to use them to their best. We've used the experience gathered over time from our customer base to develop unique and original solutions that enable you to create Beautiful Apps with ease!

One the novelties we introduced is the Wizard; A tool to create the icon and splashscreen directly in your backend. This little genius will make your apps even more magical!
Do you want to create an icon with a design similar to your logo but that will stand out on any device?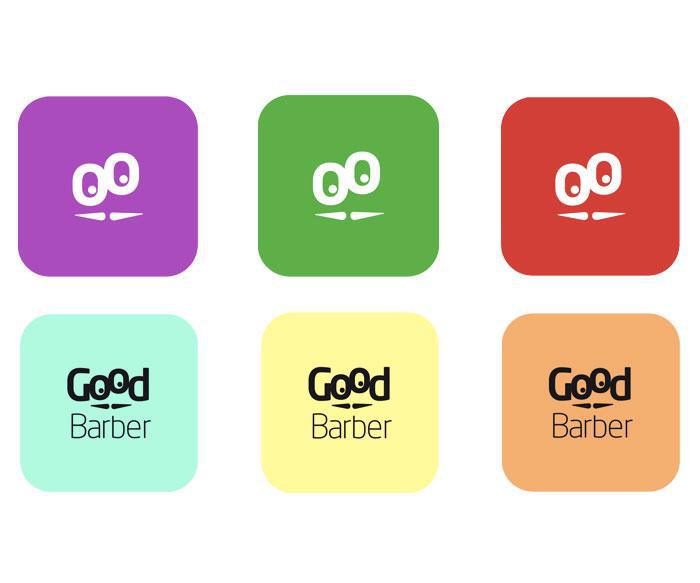 If the answer is yes, you're on the right way!
It's not always recommendable to use your logo exactly as it is. App icons must have a very sleek and simple design, lots of companies simplify their logos for this reason.
Take Facebook for example, their main logo is the full word "facebook", but Mark cleverly decided to use just the "f" for the app icon, and recently he has
simplified it even more by removing the light blue line
on the bottom. There are endless examples, just open your phone and have a look at the icons, like maybe Youtube, or Microsoft Outlook.
In GoodBarber we know how important it is to have a clean and elegant design in order to stand out and catch peoples attention, especially if we're talking about the icon and splash screen as users get their first impression of you from them.
What does the wizard have to do with all this?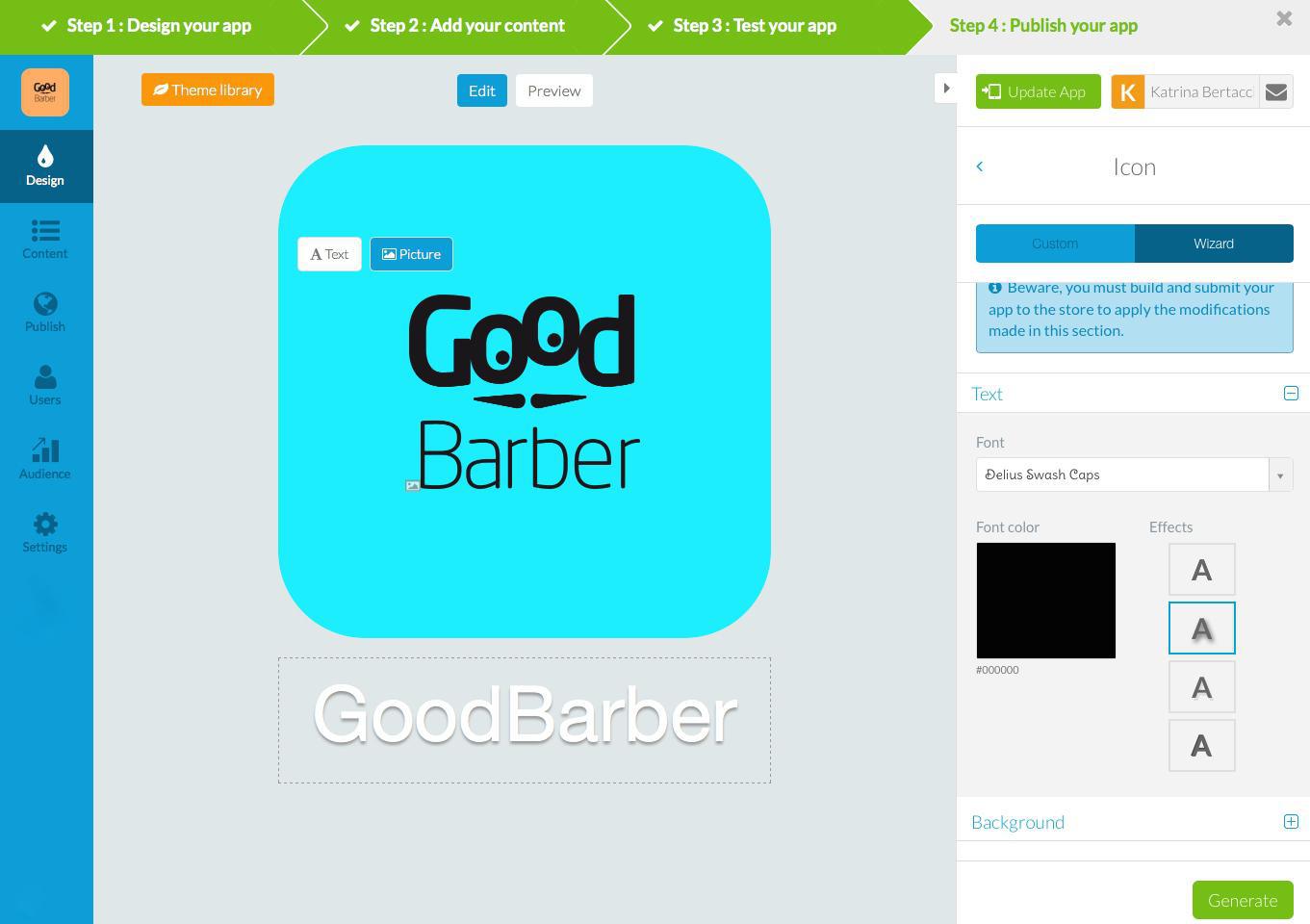 With our wizard you can bring existing logo to shine on mobile devices or create a completely new if you don't have it, by following the steps you find in the menu on the right.

You can do all this without ever leaving the backend! You won't need any design or graphic programs anymore to create high quality icons and splashscreens because we offer everything that you need; you can personalize the text, add shading effects, upload images, choose the background color... It has never been easier to create personal and unique images!
And that's not all...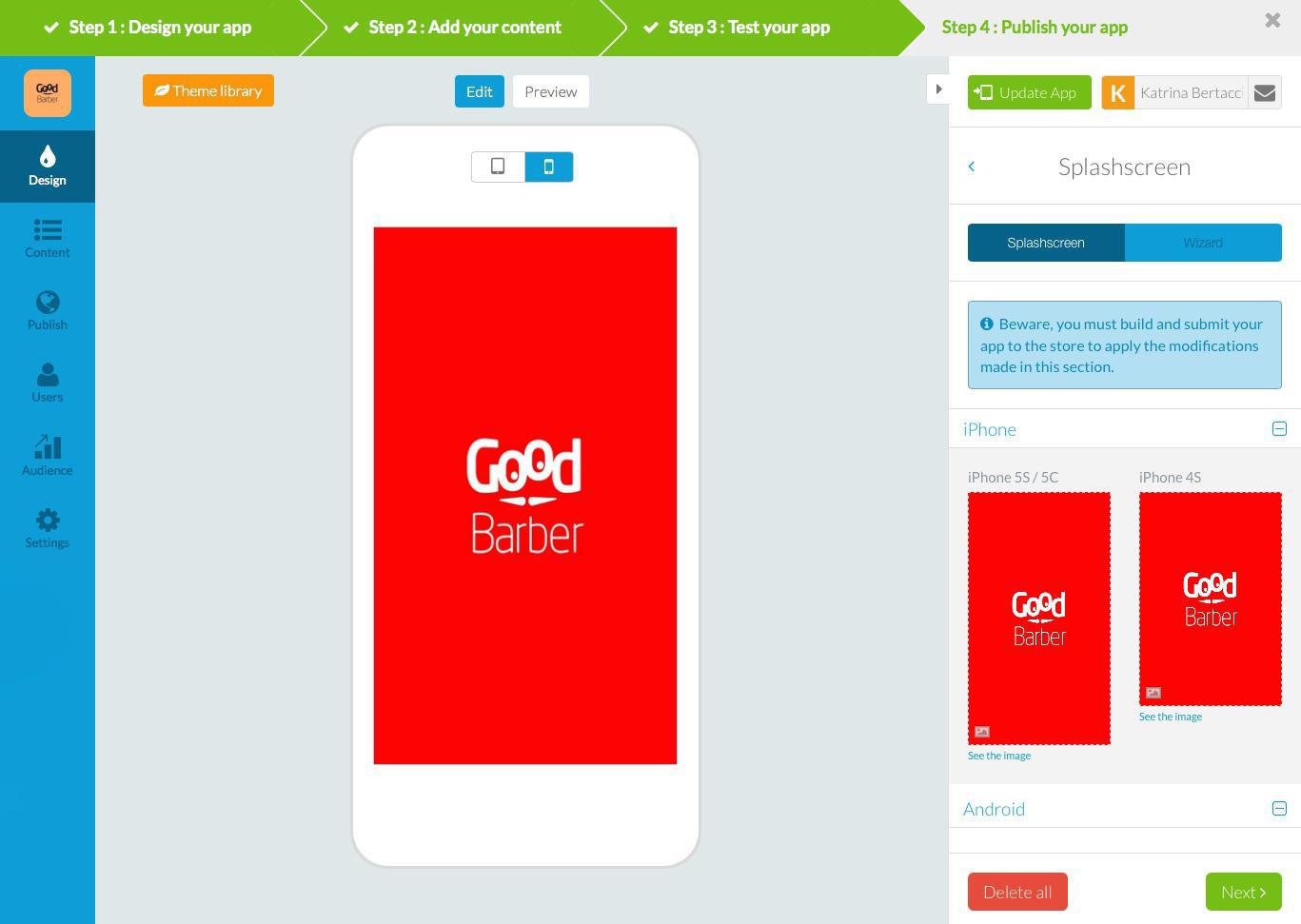 If you design your icon and splash screen with our wizard, he will magically create the images in all the right formats for each device!

As you know with our platform it's possible to create apps in 3 native versions, one for iOS, one for Android and one for the iPad. Obviously each of these have their own specifications, one of which being the difference in the dimension of the screens.
This forced some users to use graphic programs they might not have been so familiar with, or they had to hire a designer to create the images, with a substantial impact on their costs. Now none of this is necessary anymore, on top of giving you complete control over the design, the wizard also allows you to save time and money.
Stay tuned
This is just one of new features that comes from our desire to enable you create app easily and without effort. This is one the greatest advantages of our platform and it's fundamental to ensure a good user experience.

Stay tuned to find out more about all of the surprises that come with GoodBarbers 3. In the meantime, have fun playing with our wizard and let us know what you think about it in the comments. We can't wait to see your opinion!