GoodBarber 4.7: the best CMS to create an app
Written by Jerome Granados on
GoodBarber 4.7 will be published on January 29th for all users to take advantage of upgrades available with this new version.
For a few months now, a group of users have been able to already use GoodBarber 4.7. We decided to launch the new version through different stages, which allowed us to offer you today a version of GoodBarber even more eye catching and efficient.
The main objective with GoodBarber 4.7 is the improvement of the CMS (Customer Management System).
GoodBarber was
the first App Builder
to offer to create content directly from an app BackOffice. If it seems obvious today, those who have an interest in App building understand how advanced this functionality was. Thanks to the CMS, content creators were able to reach an audience simply with an App. With GoodBarber 4.7, it is now even easier to manage Apps with high volume content.
CMS upgrade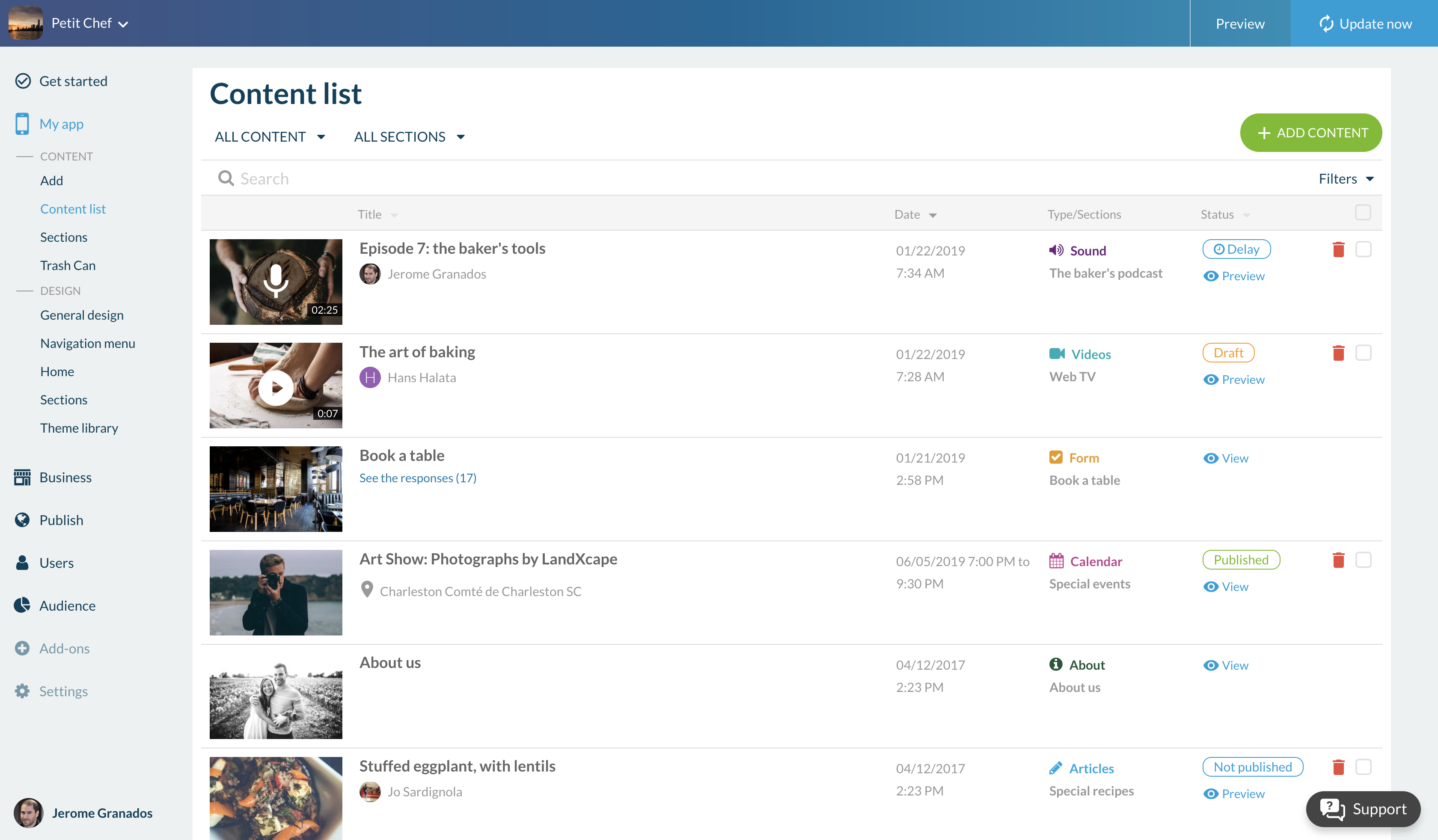 The CMS in version 4.7 was designed for an efficient management of the contents, no matter the amount of volume.
The new menu My App > Content holds all the features to create and manage content. From here you will be able to add articles, videos, photos , events, podcasts etc …

Content List
You will now be able to have a general vue of all you App content; no matter their type.
Color codes, icons, filters now allows you to quickly spot the content you are looking for and their purpose.

Sections
The menu is to create your app structure. Shortcuts will instantly appears on each section while you're hovering over them. They will allow you a rapid access to the design settings and content editing.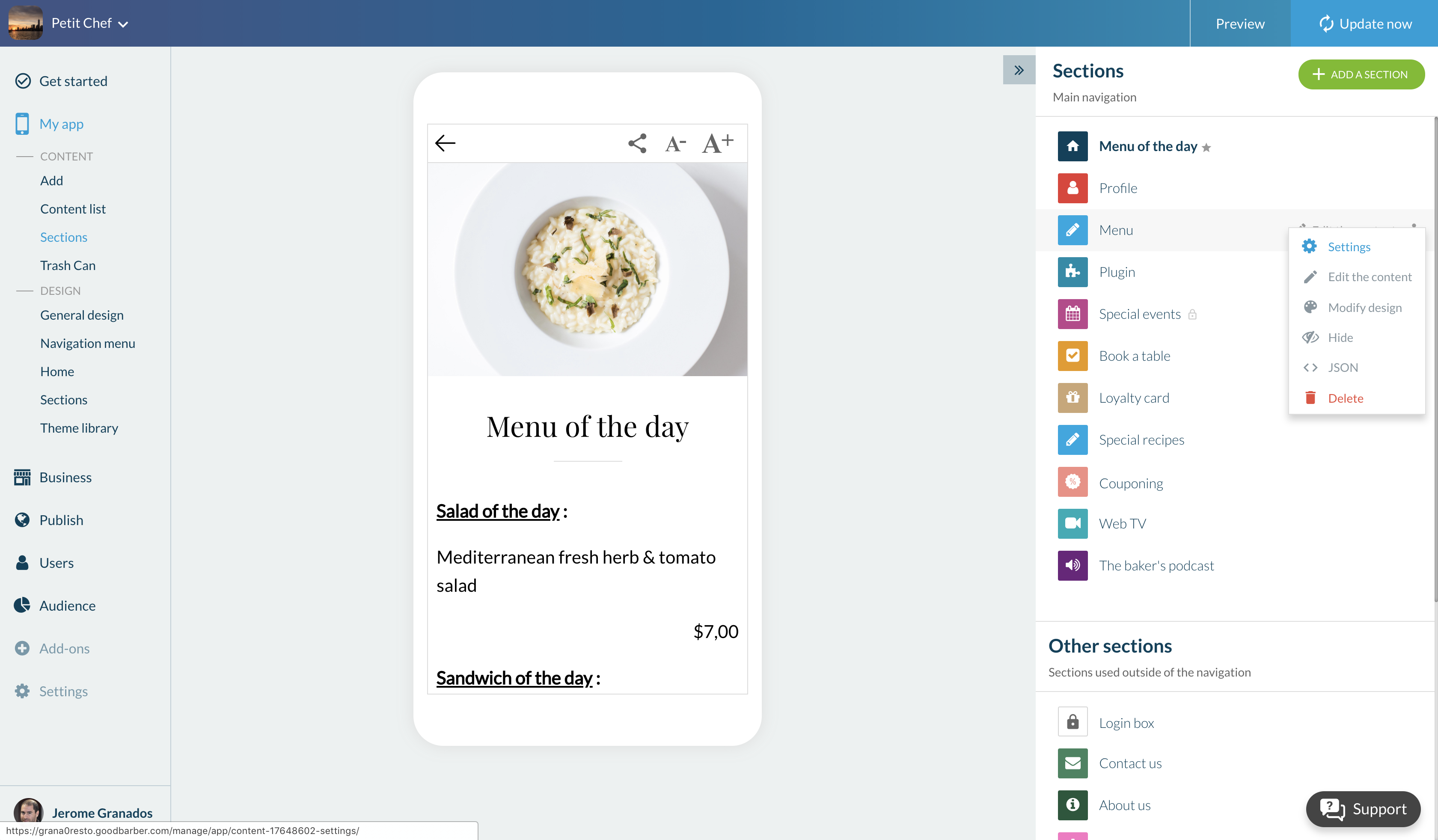 New Preview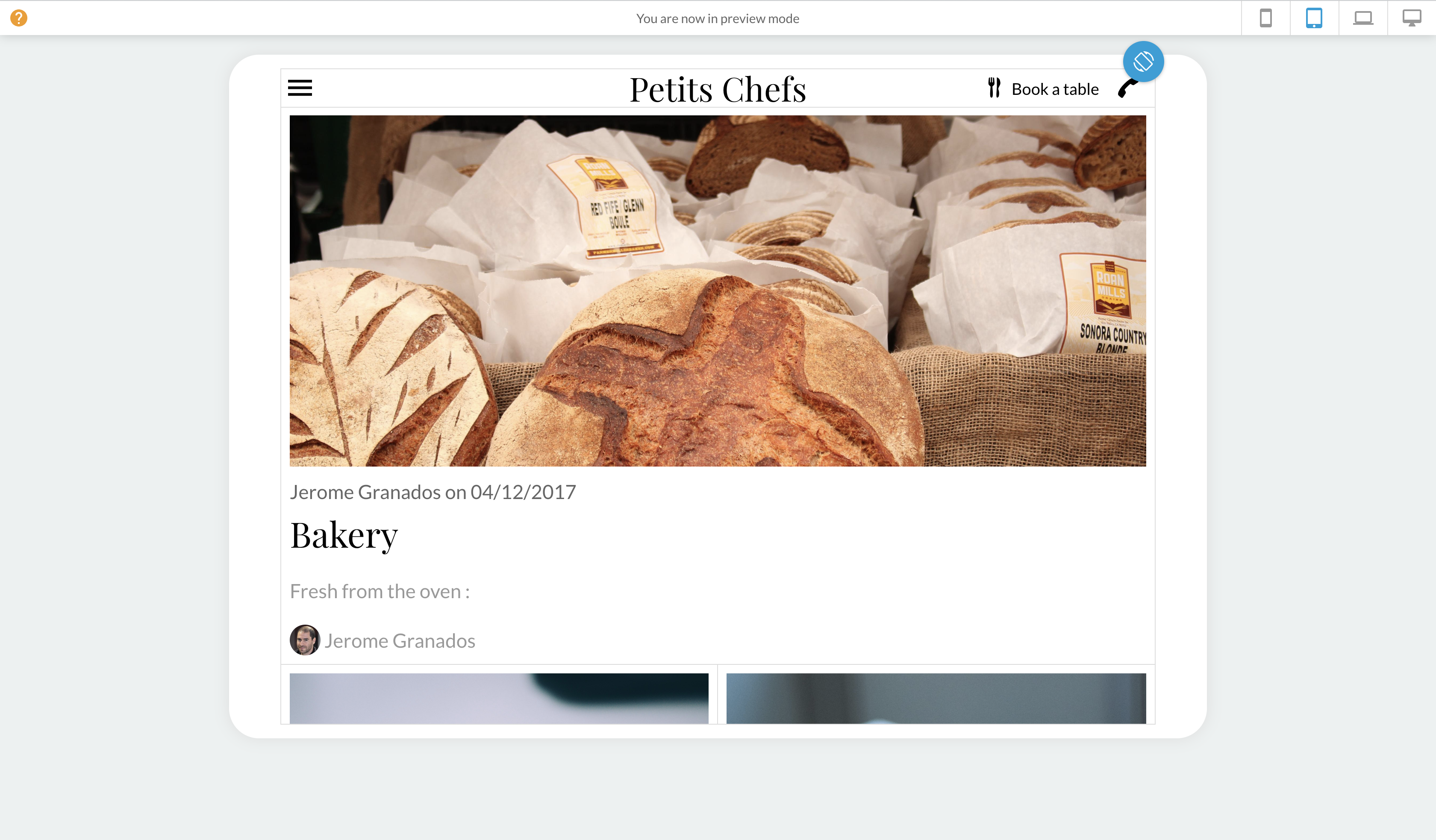 We've build a new way to preview your app. In order to not overwhelm visually the interface, the preview function is only set to smartphone. If you wish to visualise your app for mobile, tablet and desktop you will need to click on the top right link.
Other Improvements
The menu My App > Design is entirely meant for the management of the design. GoodBarber 4.7 has now a very clear separation between content management and design management, all very user friendly.

For the new users, the menu "Get Started" is the thread enabling them to succeed in the first stages of creating their app.