GoodBarber eCommerce app: a new feature for the In Store Pickup extension
Written by Marie Pireddu on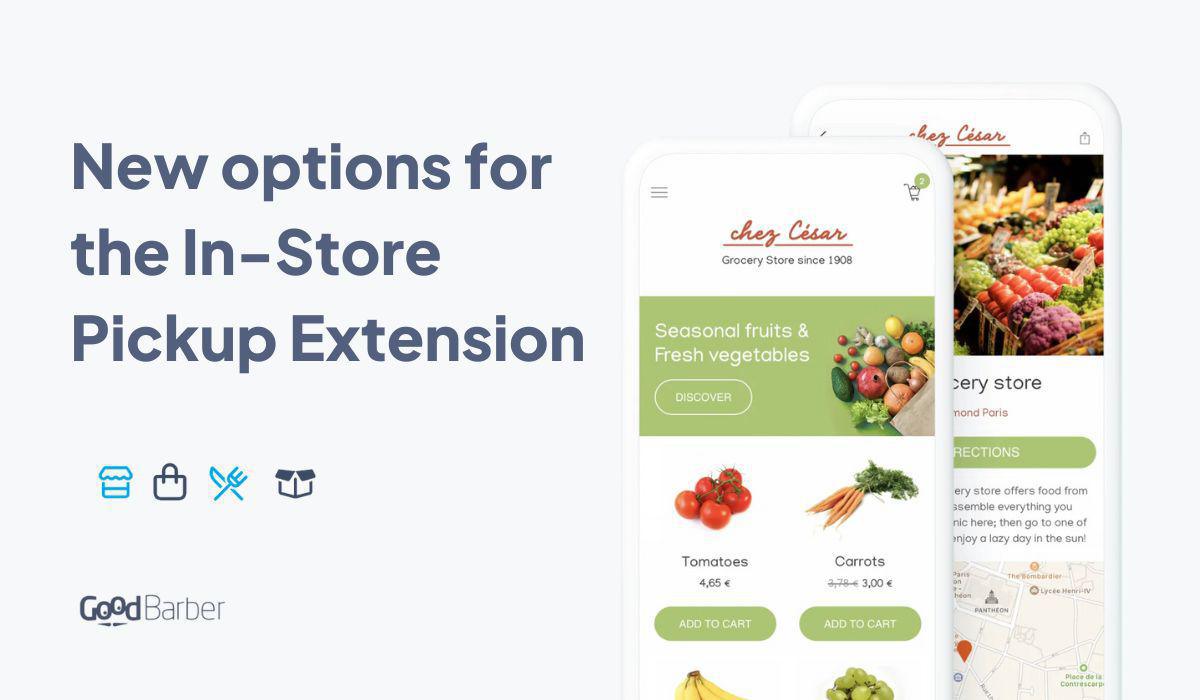 Exciting news for all our eCommerce clients! We're thrilled to announce the addition of new options to our already convenient In-Store pickup extension. You can benefit from these new options, while your customers can now enjoy an even more seamless shopping experience.
What's new with the In-Store pickup extension?
You can now add a price range that will manage if the click-and-collect method will be displayed to your customers depending on their order amount.
Setting up a price range for your pickup option can be beneficial in several ways:
Encourages larger purchases: By offering a price range, customers are incentivized to spend more in order to qualify for free click-and-collect. This can lead to larger purchase amounts and higher average order values.
Helps cover operational costs: Offering click-and-collect can incur operational costs such as staffing, storage, and packaging. Setting a minimum spend requirement can help ensure that these costs are covered.
Increases customer satisfaction: Offering click-and-collect can provide customers with added convenience and flexibility. By setting a price range, you can ensure that this service remains sustainable while still meeting the needs of your customers.
How to set this up in your GoodBarber back office
The in-store pickup settings are done under the menu
Settings > Shop settings > Shipping > In-store pickup.
From there, you'll add a name for the In-store pickup and the conditions under which it is to be displayed to your users when placing an order:
Min order: enter the minimum amount needed for this method to be available and displayed to the user at checkout.
Max order: enter the maximum amount at which this method is no longer available
Radius: the click-and-collect option will only be visible to customers within this radius of your store.