GoodBarber Shopping App has arrived!
Written by Jerome Granados on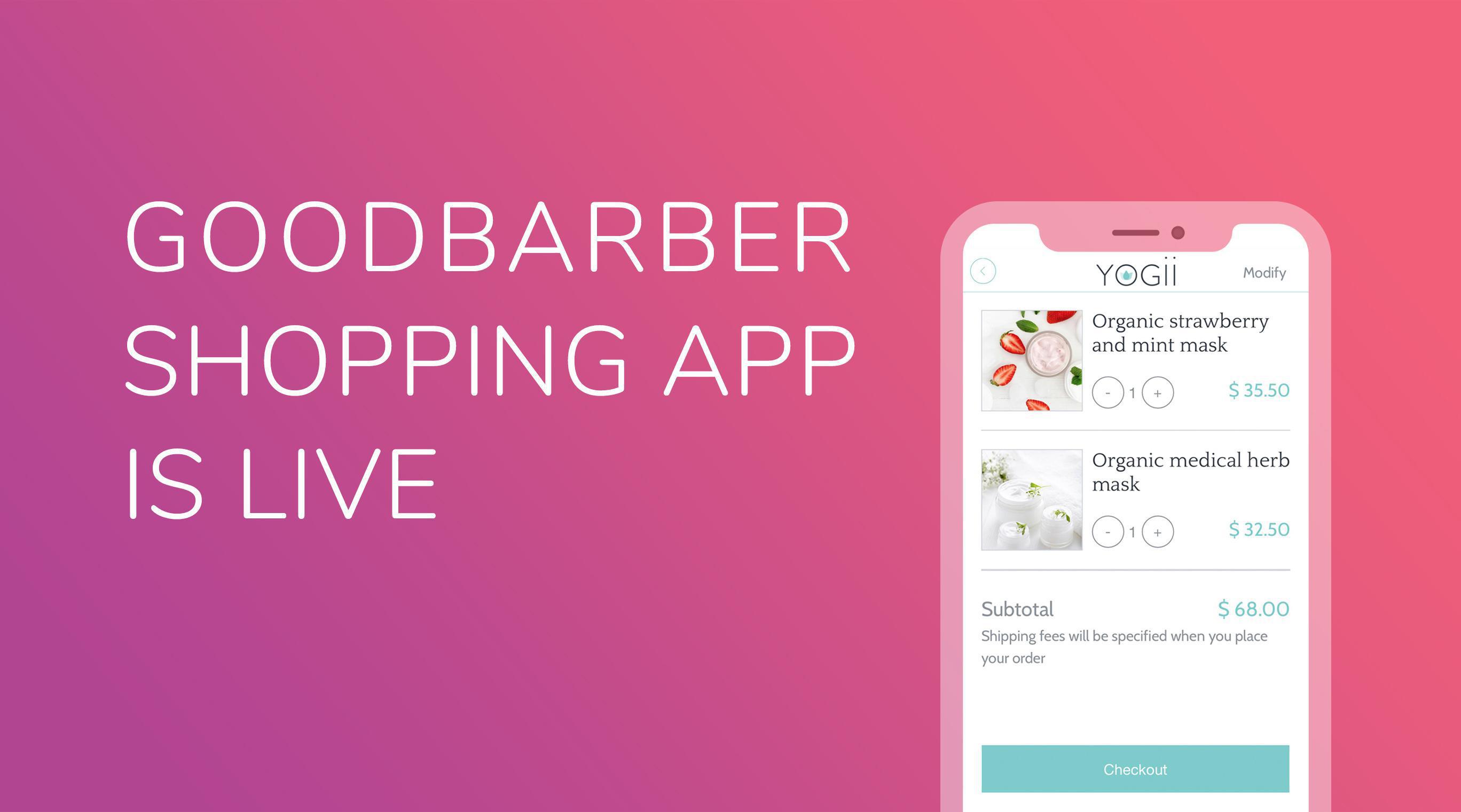 Today, we are launching
GoodBarber Shopping App
, the premier App Builder 100% dedicated to the creation of eCommerce apps.
Mobile sales statistics are setting new records every year..
When you shop, it's from your smartphone. For those born with the Internet, this is the norm. For others, it's amazing.. except when the user experience is not up to par.
We have all had disappointing shopping experiences on our mobile phones: the need to login again, poor display, long and tedious checkout process, a lot of data to enter on a small keyboard, etc. When the user experience is so discouraging, we give up and head for a merchant who allows us to shop easily.
GoodBarber Shopping App was born from our desire to equip all e-merchants with the technology that makes mobile shopping fun and powerful.
In GoodBarber Shopping App, you will find all the ingredients you love about GoodBarber.

First of all, access to the latest technology at an affordable price. We are the pioneers of App Builders. It has been more than 10 years since our teams developed a unique know-how in this field. The apps you create completely independently with GoodBarber compete with apps developed by developers.

Then, the UI mobile first approach. Your clients belong to a new generation of connected consumers. For them, only the phone exists. Building your eCommerce business around mobile phones must remain your priority.
The best shopping experience on mobile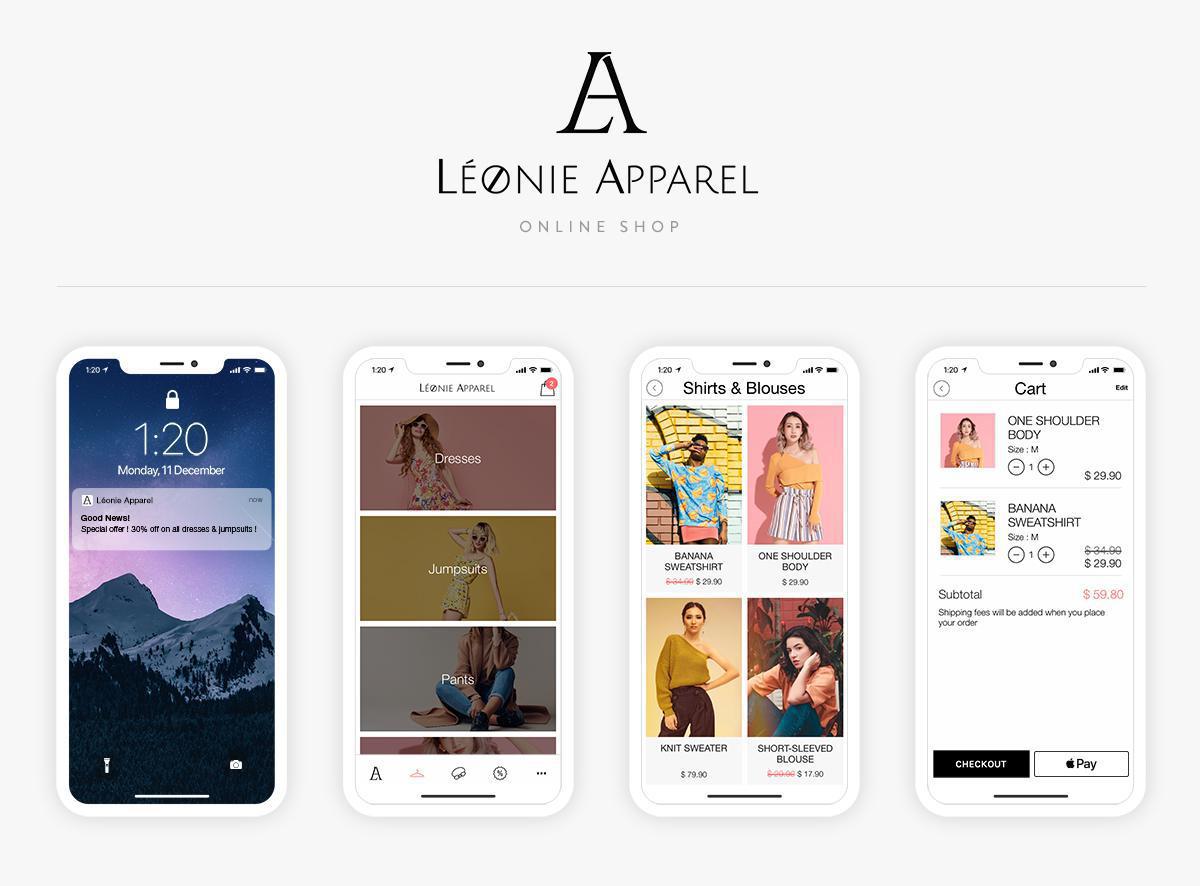 With GoodBarber Shopping App, you are sure to offer the best mobile shopping experience. Your app will compete with the best brands.

The shops created with GoodBarber Shopping App are modern and refined. They have all the innovations that make the client experience intuitive and enjoyable:

- Auto Login, the clients log in once to their accounts and remain logged in. No more expired session. When your clients return, they are immediately recognized.

- 1-click purchase (Apple Pay, registered cards). Combined with the auto login, this is the perfect one-click experience,

- permanent cart, your clients find their products in their cart as soon as they log in to their accounts, from any device,

- deep links, when they come from a hyperlink, the clients always land on the page they requested. If your shopping app is installed on their phone, it's the one that opens first, in the correct place,

- push notifications, you have a direct link with your clients and leads to display targeted messages,

- native iOS and Android apps, it is the ideal sales channel for loyal clients.

- progressive web app, your shopping app is accessible in 1 click from a link and it's indexed in search engines.

We have been convinced since GoodBarber's creation that apps offer the best mobile user experience. With GoodBarber Shopping App, our challenge is to enable you to offer the best mobile shopping experience.
A new and complete eCommerce engine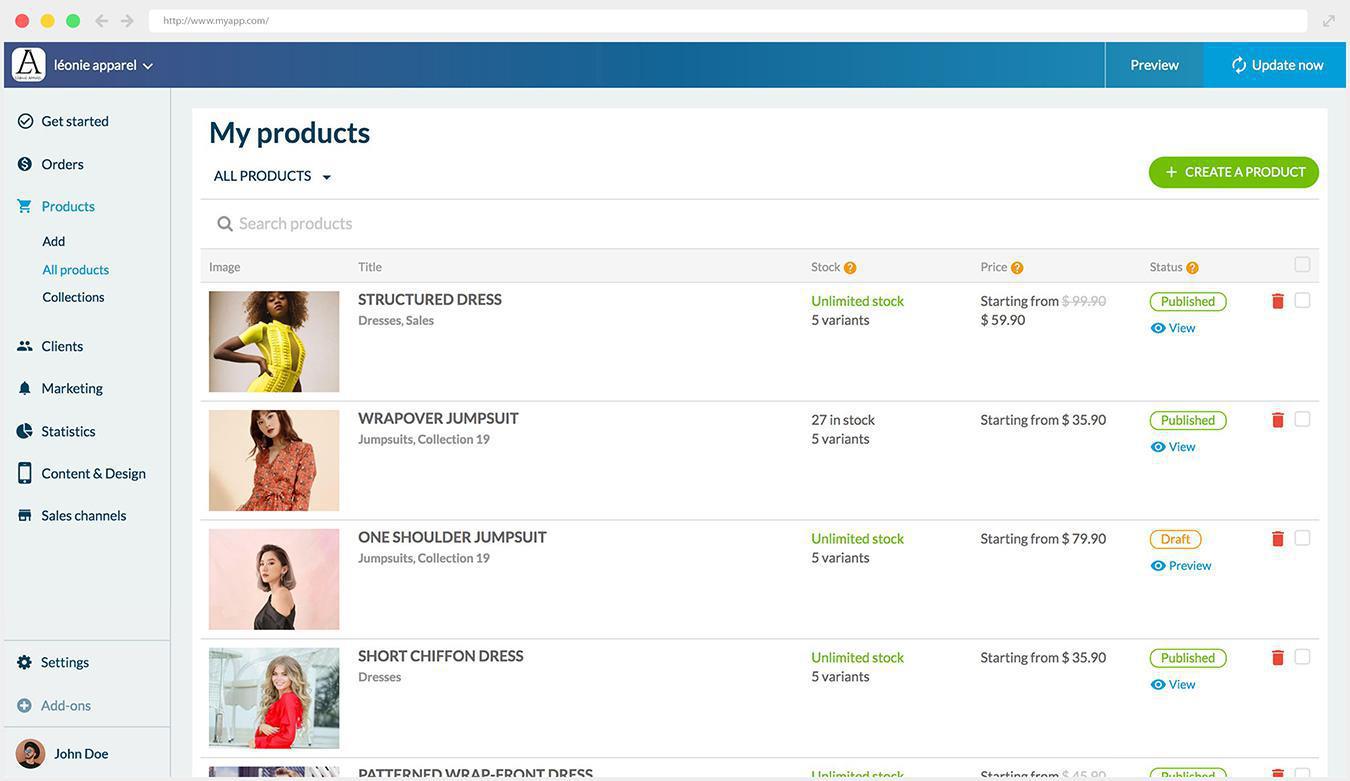 Clients and Reseller, you have asked us several times to take up the subject of shopping apps. At the beginning, we had imagined creating an Add-on dedicated to eCommerce, in GoodBarber Classic. If we had done so, we would not have been able to deal with the issue in a satisfactory way. We quickly abandoned this approach to
create a product entirely dedicated to eCommerce by starting from scratch
.
GoodBarber Shopping App has all the features to start your online business. From a single backoffice, you manage your products, orders, clients and app design. The GoodBarber eCommerce interface is entirely dedicated to managing your shop. It remains elegant and intuitive.
Thanks to the advanced integrations with Stripe and PayPal, you can receive payments from anywhere in the world, in a simple and instant way.
On the client side, there is no compromise on visibility. 100% of the market is covered because your eCommerce app is accessible everywhere: on mobile, tablet and desktop, and from all sales channels: App Store, Google Play, World Wide Web.
The whole team is very proud to offer you this product today. We have taken the time to build a very complete product, which is at the level of what is expected from an eCommerce platform. Its foundations are solid. They will allow us to enrich it according to your feedback.
Everything is ready to go, don't wait any longer,
create your shopping app!