How can Parents be Targeted through Their Children?
Written by Muriel Santoni on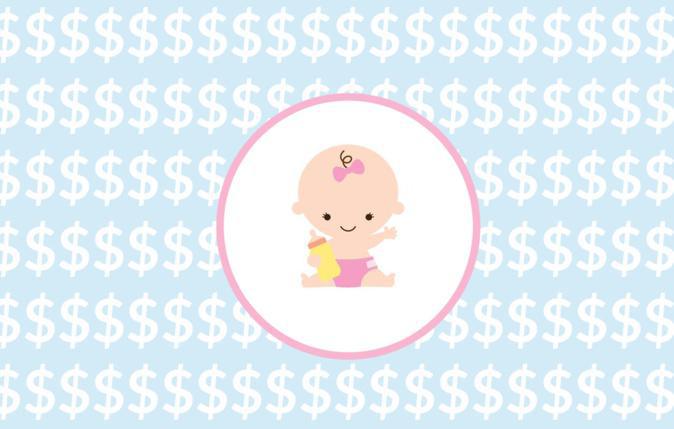 Everyone knows that there is an extraordinary bond between children and their parents. It's strong, beautiful, and nothing (or almost nothing) can come between them...well let me tell you, it's also good for business! Why? Simply because if children are too young to be consumers, their parents have no problem doing it for them. And in this case, there are no feelings of guilt. They aren't consuming for themselves, but for the well being of their little ones, and that makes the difference.

The change today comes with the increasing emergence of technology gadgets for children. This market is undoubtedly growing, and the industry is finding more and more ways that represent children in terms of sales opportunities. Parents today are part of the generation that grew up with the Internet and technology, so it is natural for them to use these tools in educating their children. Wearable devices, mobile apps, or connected objects are all innovations that can be adapted to the childhood industry, and that can easily appeal to this new generation of parents due to three fundamental characteristics.
1) Parents are worrywarts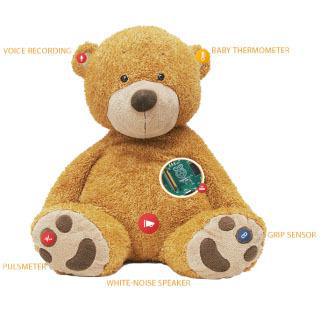 It's a fact—parents are always worrying about their children. As soon as they have grown out of babyhood, the main concern is health: is everything functioning properly? Are they sleeping well?
Later on, the concerns change, but are ever-present...what are they doing? Have they arrived at school safely? Whether it's a question of worrying or feeling the need to control the actions of their children, they are constantly trying to remain aware and asking questions when they are separated.
Not a problem, new technology is here to provide the solution!
Starting from the baby's birth, there are many technological tools available to parents to help in calming their chronic anxiety. From a connected patch that monitors the child's temperature, to a health monitor that predicts sleep patterns, to teddy bear spies, there is everything you can imagine!

GPS trackers included in clothing, connected watches, there is a wide range of choice of wearable devices dedicated to children. Connected accessories are creating a lot of buzz right now in the adult world, especially with the Apple Watch, but children are eligible too! For example, the Jumpy watch, which should be released in the near future, offers a number of features: of course it gives the time, but also transforms into a fitness tracker, simple phone, game console, and even a control station for other devices connected via Bluetooth...

What more could we ask for?
2) Sometimes parents need a little help
Parents are only human, sometimes they can't handle everything! So in order to get some rest but to also avoid the guilt, the solution is in technology.
Let's face it, having children is stressful, especially in terms of education. Thinking about everything they must learn, while keeping in mind that these little monsters are often reluctant to pay attention to what does not interest them—it can be daunting. Parents are constantly on the lookout for tips and tricks for maintaining the attention of their children and making learning everyday tasks more fun and enjoyable for everyone.

The website ChoreMonster provides a series of mobile applications to inspire children to help out with household chores through virtual rewards (access to a game) that come after each accomplished task.

Other educational problems can also be solved through technology, such as the never-ending question concerning the right way to brush your teeth, or the lack of desire to move—something seen often amongst kids.
3) Every parent has the most amazing child in the world
It's a fact true of all parents in the world: from the moment their child is born, he/she is the cutest baby on the planet, and everyone better agree!
In the past, at any given point in a conversation, parents religiously showed the classic photo of their child kept conveniently in their wallet. But today, this phenomenon has become magnified, and the new playground for parents seems to be social networks—about 62% of mothers have posted pictures of their babies (under three years old) on the web in 2014 (Microsoft Research).

And believe it or not, this characteristic of today's parents can definitely be exploited! A young Dutch student created the New Born Fame, which allows infants to take selfies and post them directly on the web. This product comes in the form of a baby mobile comprised of different toys and stuffed animals that, when touched, take a selfie and send it directly to Twitter, Instagram, or Facebook.

This type of product can be considered excessive, as it is difficult to imagine that parents cannot control the content of the images published online. To maintain the creativity, but make the process less direct, why not just send the photos to the parents' phone, who can then decide whether or not to publish them?

Every problem has a solution!

Children represent a simple gateway that allows access to the real consumers: their parents. This market offers many opportunities that have not yet been taken advantage of, and are constantly evolving in accordance with advancing technology.
So be smart, and let your children be your number one argument!