How I'll Buy my Next Car, or Why I Love CarPlay
Written by Dumè Siacci on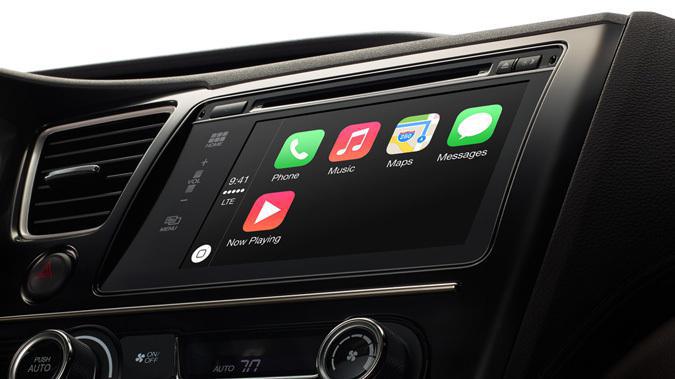 A few months ago, Apple unveiled its strategy for conquering the in-car entertainment market. Even if we don't yet know very much about
CarPlay
, it's still interesting to think a bit about the perspectives it will offer, both from the point of view of the final user as well content creators.
Speaking with
Jérôme
and
Arianna
, I realized that this could radically change the way I think about cars.
Disclaimer: I fully admit being an Apple-Addict, and my take on CarPlay here is very enthusiastic. Obviously, the same reasoning applies to similar products from competing companies.
How I Bought my Current Vehicle
Just over two and a half years ago, I decided to buy a new car. After having a look at all of the available models, I finally decided to remain loyal to my dealer (who also happens to be my neighbor), and I chose an Alfa Romeo MiTo.

I was looking for a car that was small, and easy to drive and park in the city, but powerful enough to be fun to drive on Corsica's twisty backroads. The gasoline engine version of the MiTo fulfilled all of these criteria, since its available with a relatively punchy engine at a reasonable price.

I went to see my dealer, and after we talked for a few minutes we found the model that was best suited for me. Afterwards, he began trying to convince me to purchase extra options.

I've always thought that the main purpose of a car was to get from one point to another as easily and comfortable as possible, so extras offered by the manufacturers always seemed largely superfluous .

It so happens that the engine I chose already comes with a very complete standard equipment package, and I didn't see the point in paying extra for chrome rearview mirrors, larger wheels, or some other such gadget.

Only two options really interested me at all: the spare tire (no longer standard on new cars), and those concerning the vehicle's audio system.

In fact, it seems that the carmakers seem to employ a particularly successful strategy. The stereo system that comes standard with the car has all of the standard functions one would expect, including a radio, a CD Player (that can read MP3 files!), and steering wheel controls.

For a price coming close to 10% of the total value of the car, I could upgrade (although I'm not even that's the right word...) to another model, capable of:
-connecting my phone via Bluetooth (for calls only), and
-a GPS system integrated into the car

Needless to say, I didn't need much time to think. I thought it was close to theft, considering I could already do those things with my phone, with only a few inexpensive accessories. Therefore, I chose to stick with the standard audio system, since it didn't seem reasonable to spend so much money on such simple features. Basically, there was just nothing there that piqued my interest.
How I'll buy my Next Vehicle
Soon, the way I think about in-car entertainment will be quite different. As much as I would like to be able to use my iPhones features, I really don't care very much about being to able to make calls via Bluetooth.

One of the things I appreciate most about the Apple ecosystem is the seamlessness of integration between the different devices. If you heard the latest Apple Keynote, in June 2014, you might even know that this is one of the main features of the new OS, and by extension the entire Apple ecosystem.

I'm something of a geek and very much an Apple Addict, since I really feel at home in this ecosystem (even though I must admit that sometimes its closedness can be a bit constraining). My eyes are glued to my iPhone 80% of the time, at the office, I work all day on my MacBook Air, and at home, if I'm not holding my iPad, you can find me watching movies or shows on my Apple TV, either directly from the iTunes catalogue, or via the iMac I use as a media and main recreational computer. It goes without saying that everything's connected to and backed up on a Time Capsule.

Basically, you can see that the only thing that's missing is the car, and that's where CarPlay comes in.

I think CarPlay can really fill in a gap in this architecture.

I'm not saying that I won't be interested in the design or engine of the next car I buy, but knowing that technology like CarPlay exists, I just wouldn't be able to make any other choice.

Basically, what I'm trying to say is that while I wasn't willing to pay such a steep price for a poorly designed an executed piece of equipment from the manufacturer, I would be willing to pay if it brought me real value (not to mention the fact that Apple's marketing will certainly have convinced me). Clearly, I have a lot more confidence in Apples capability to develop a product that's easy to use than any carmaker. It also guarantees that the product will progress continually, unlike most pre-installed systems that remain frozen in time.
Apps and CarPlay
Right now, only a few manufacturers offer CarPlay in their vehicles, and we have little info on how CarPlay could be integrated with mobile apps, pre-existing or not.

The only thing we seem to know for sure is that the car would act almost like a second screen, and that certain phone apps could use it to display information.

Other than the possibilities this might offer for apps with a practical function, especially those using geolocation, or music apps such as Spotify, there clearly seems to be potential for content-based apps.

The most logical use would seem to be listening to podcasts with an app, even though other uses can easily be envisioned, such as a brief summary of the latest breaking news.
Wait and See
The list of carmakers that already offer CarPlay integration in some models is available on Apple's website. Others will follow in the months ahead, and some manufacturers of auto equipment have announced the introduction of replacement systems.

It might take a while before this technology becomes commonplace, but considering the stakes for the auto giants, by all accounts it seems safe to assume that that will one day be the case.

Personally, I can't wait. How about you?