How our new "In-store pickup" add-on will benefit your shop
Written by Marie Pireddu on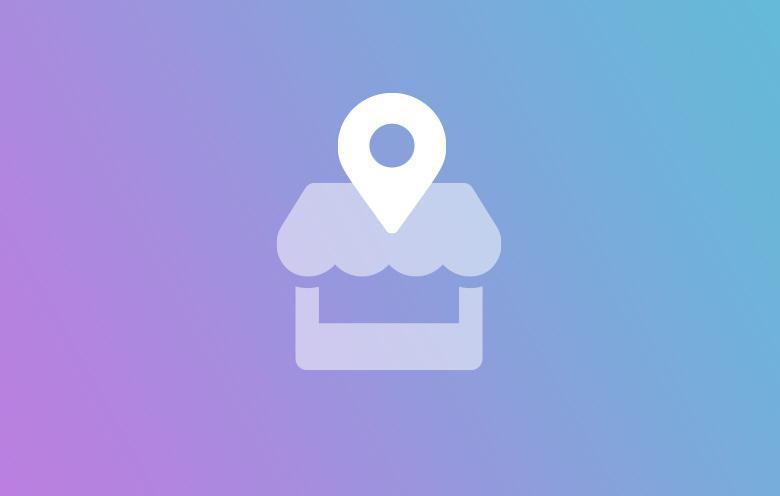 e-Commerce is a tough competitive market. With large companies taking the main share of the market, what do local, independent businesses have to offer to compete? Shops! Their actual physical location.

Thanks to our new add-on "In-store pickup", local shops can now increase in-store foot traffic, boosting sales and client satisfaction.
What are the advantages in implementing in-store pickup in your Shopping App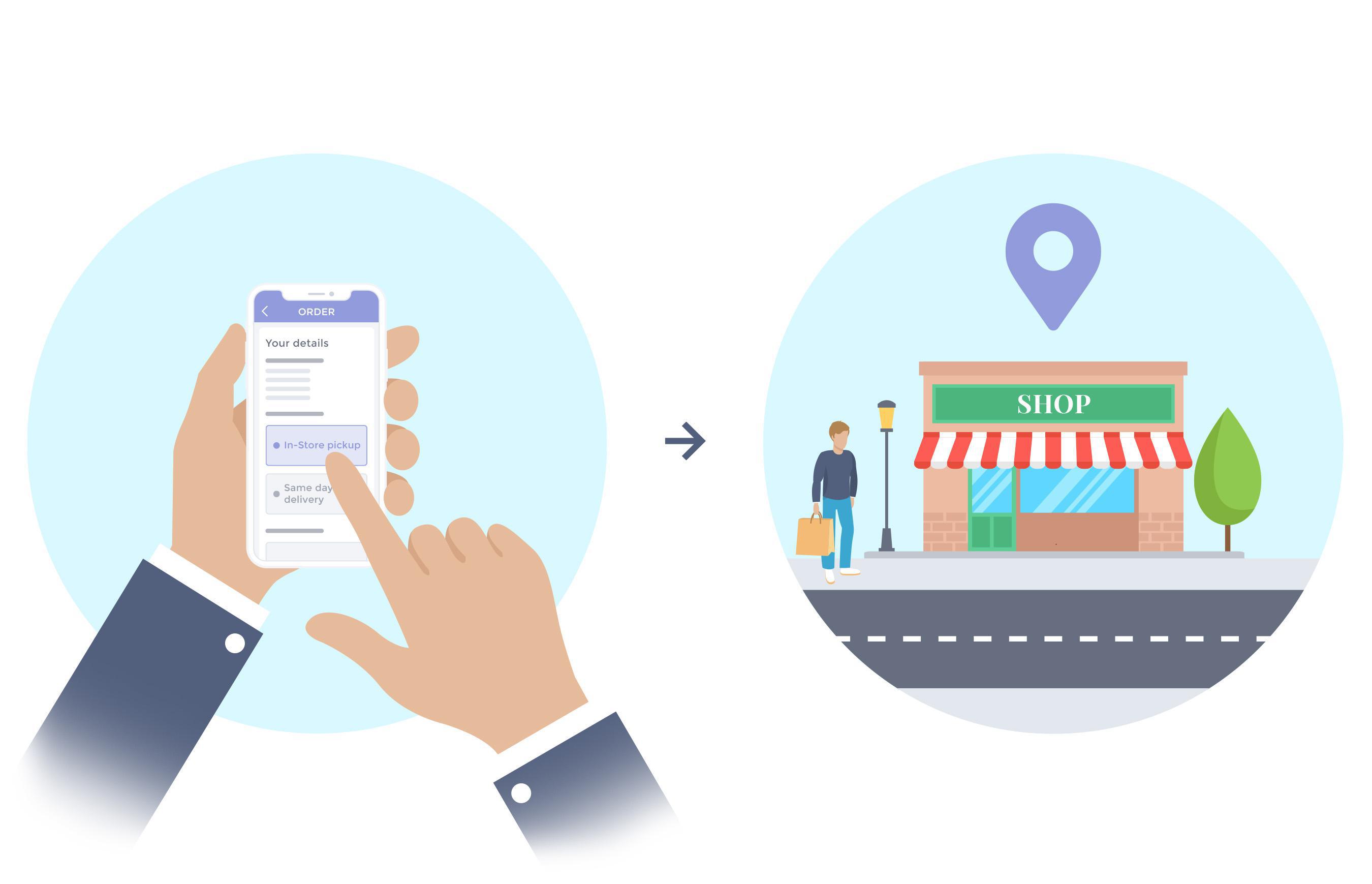 From app to shop: save your clients time and money
Your clients place their orders from your app and come to your shop to pick it up. Buy Online Pickup In-Store can save clients a lot of time as they can easily buy their favorite products online and visit your local store for a convenient pick-up.
Not only will it save your clients time but it will also save them money.
According to a
recent study
, the majority of shoppers stated that
high delivery fees and delivery that takes longer than two days will likely prevent them from completing a purchase online. While 48% of clients choose in Store pickup to avoid delivery fees.
Major players like Amazon have accustomed clients to receiving their products at a very faster rate. Making it difficult for small businesses to compete and forcing them to find solutions to fill the void between online, offline.
Retailers now understand the importance of enabling In-Store pickup to eliminate the pains of shipping and processing while delivering a convenient shopping experience.
Increase impulse buy opportunities
By implementing a Buy-Online-Pickup-In-Store strategy, you get your clients into your shop. Once there, it becomes much easier to persuade them to purchase additional products, through strategically-placed products for example.
When customers go in-store to pick up their order, they may be tempted to look around and browse for more products. Or they may have forgotten to add one of your products to their cart. Now that they are in your shop, it's the perfect opportunity for upsells.
Simply by dropping into the store, there is a 58% chance that a shopper will see, find, or realize that they need another item.
Retailers offering In-store pickup to their clients showed an average increase in sale of 23%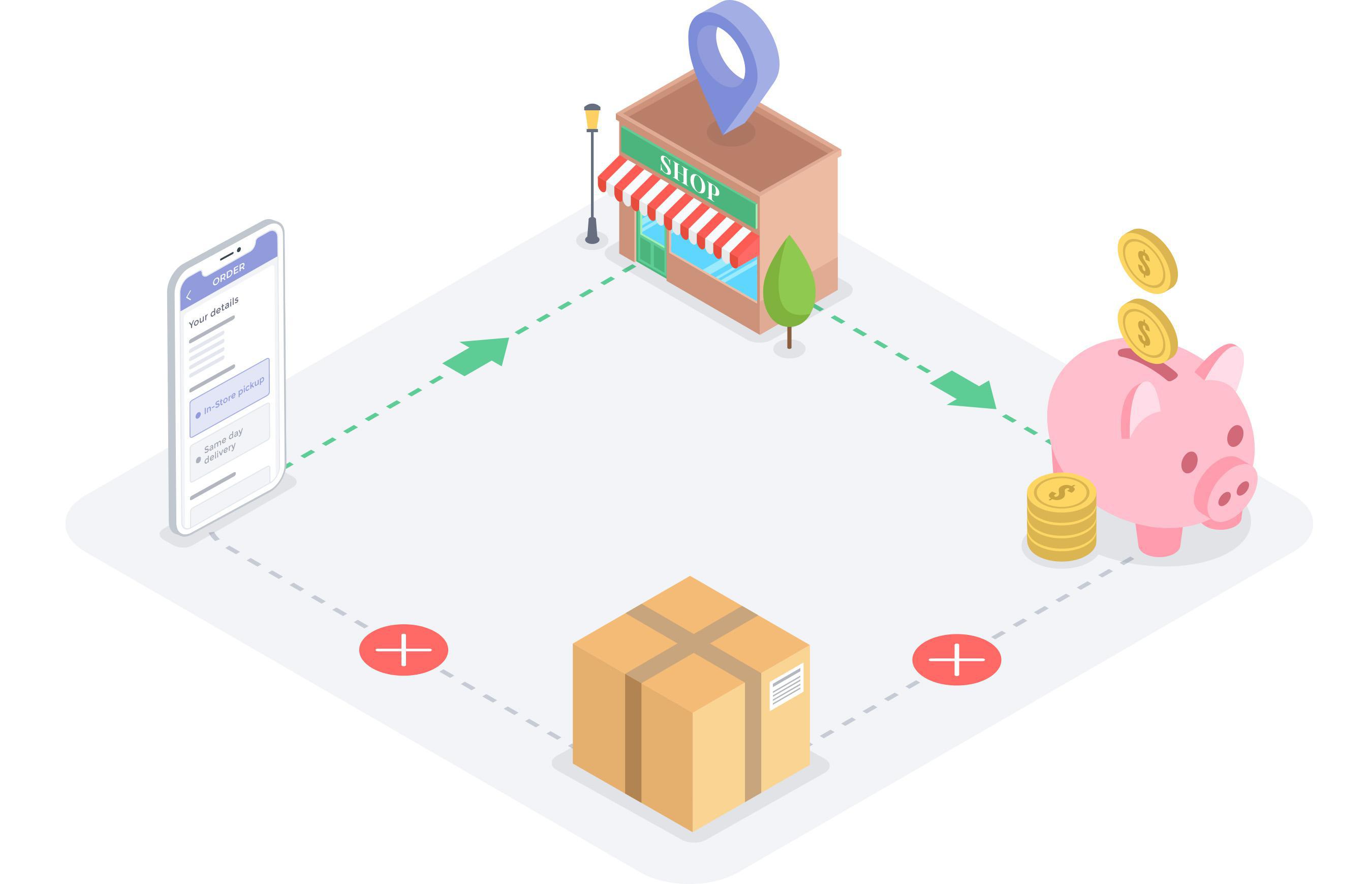 Lower your shipping costs
Shipping orders from your shop to your clients' front door can be expensive with labor and packaging costs quickly adding up. You can cut these costs by having your clients pick up their order directly in your boutique.
When it comes to e-commerce, processing returns can be very expensive for the retailer ( shipping back to the distribution center, repackaging, etc), resulting in a loss of revenue.
Clients who place their orders and pick them up from your shop have the ability to inspect their products straight away. This allows them to make swaps for other products if necessary, which decreases the return rate and can save you a substantial amount of money.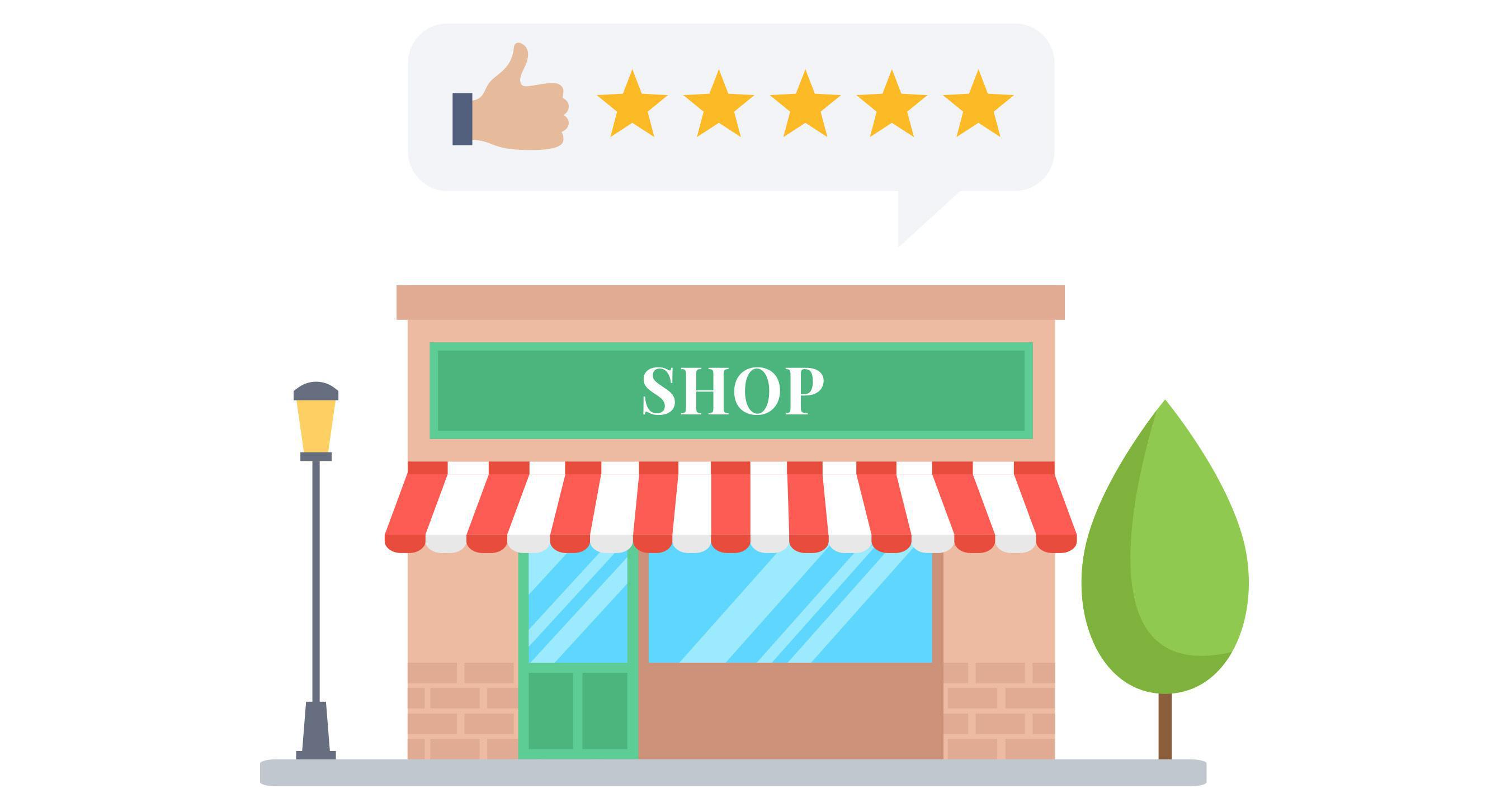 By implementing In-Store pickup, along with other options such as offline payment, you are giving your clients the flexibility and convenience they are looking for. Your brand will benefit from being seen as customer-centric, giving your clients what they want.
Offer a real service experience
Getting shoppers to complete an in-store pickup means, you have one more chance to provide an exceptional customer experience. Make the most of it!
By providing a great shopping experience and showing flexibility, you will stand out and boost loyalty among your client base. In-store pickup makes it easy for your clients to buy (stress-free) online and get their product immediately by picking it up themselves in your shop. Improving their shopping journey can be a great loyalty winning strategy
Still need one more reason to add "in-store pickup" to your shopping app?

Then do you know that over 40% of shoppers use buy online- pick up in-store during the holidays?
The holiday season is the busiest time of the year. That's why it's no surprise that shoppers are taking advantage of buy online- pick up in-store to get their holiday shopping done as quickly and efficiently as possible. Comfortably shop from their home and avoid crowded shops and then instant reward by picking it up. Definitely something to advertise on your App during that time!
Activate the add-on in your GoodBarber back office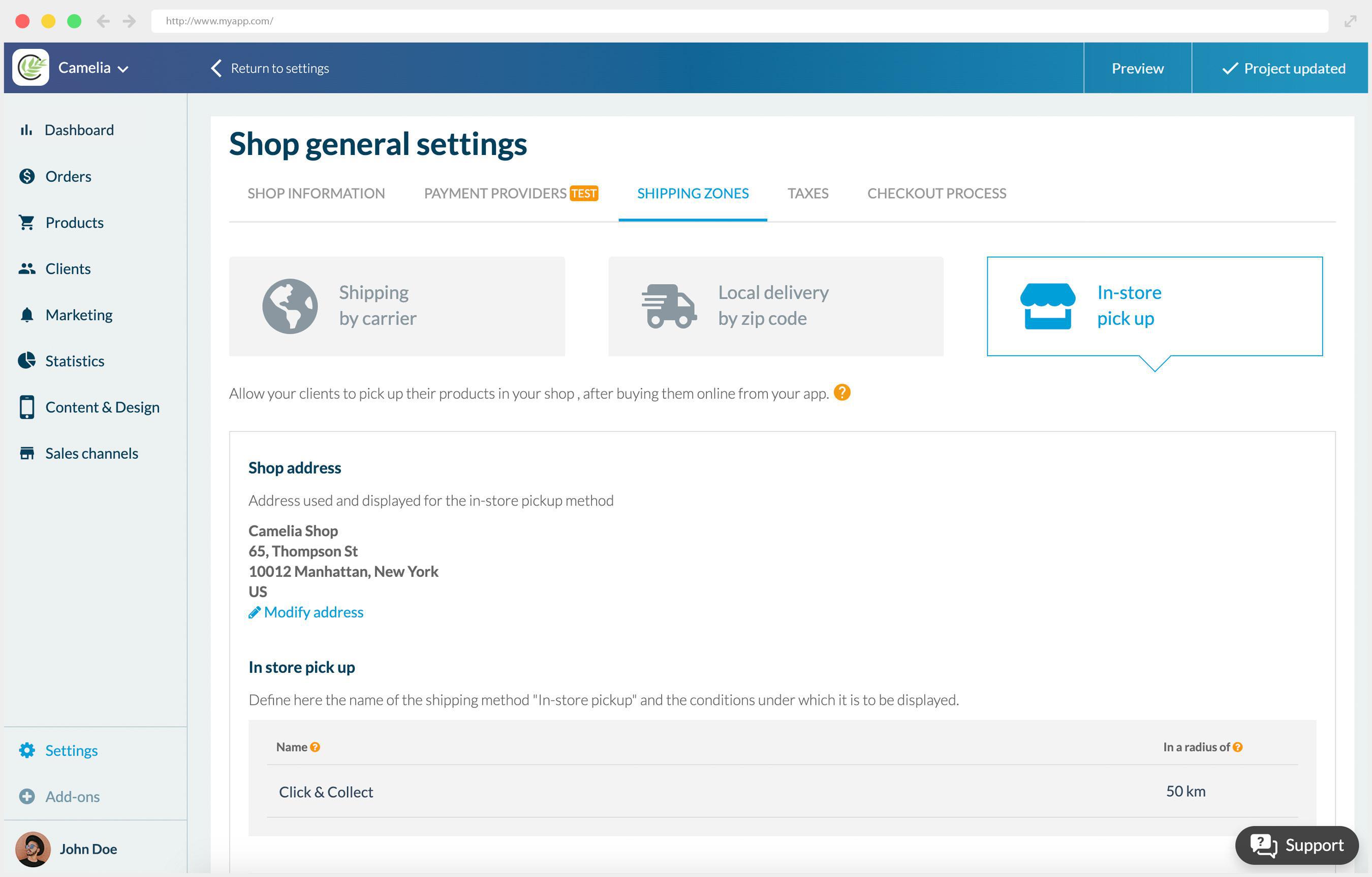 In your back office, from the menu Settings > Shipping zones, you will be able to configure the conditions of the In-store pickup. Orders picked up in-store can be identified in your order history, thanks to the Shop icon. Your clients will be able to follow their orders from their account > My orders.