How to create an Apple developer account?
Written by GoodBarber Team on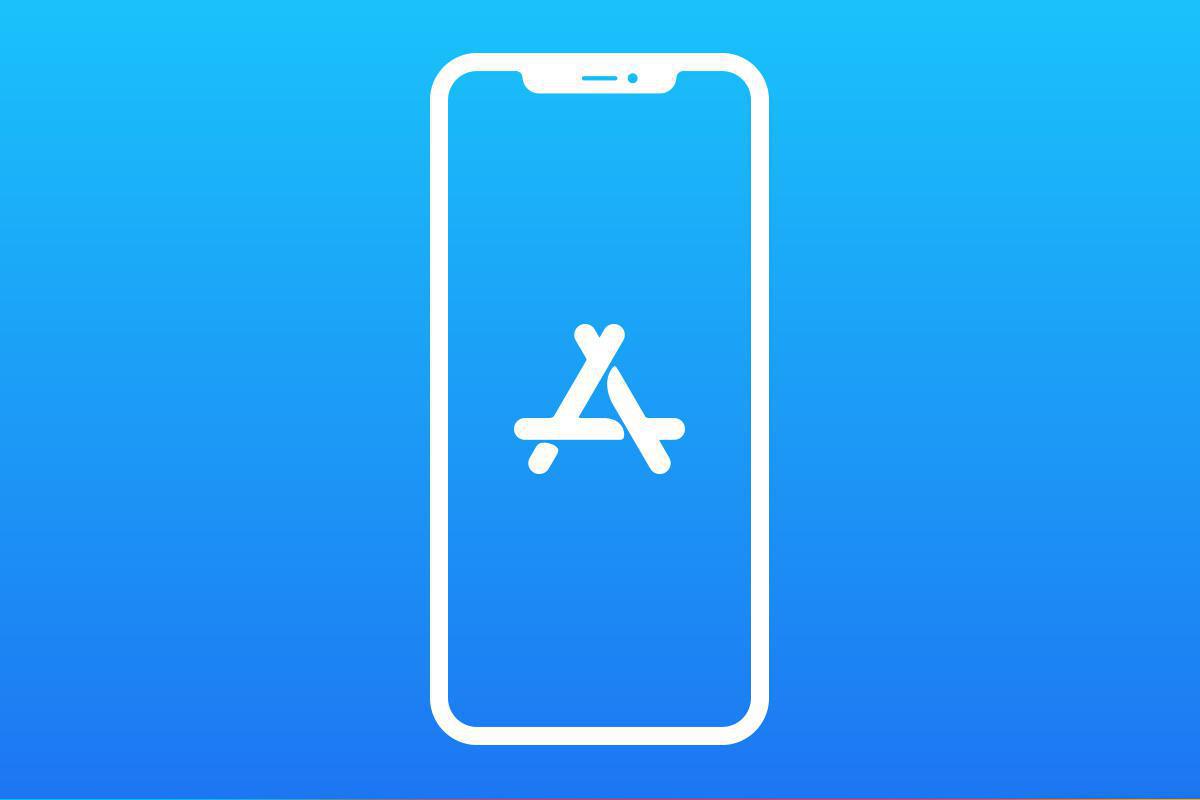 Original article published on 06/14/2016
Updated on 03/30/2019
Updated on 02/04/2020

You finished creating your native iOS app and are ready to publish it in the Apple Store? Once your app is approved by our Review, you are almost set to submit it to Apple. Once last step to finalise: creating your developer account. It is mandatory to do so before submitting your app. In this article we will cover all the steps necessary to create your Apple developer account (Apple Developer Program).
How to choose your Apple developer account?
The first thing you probably want to know is the price: the Apple Developer Program costs $99 per membership year. The account can be used to submit more than one application. If you have more than one application to submit, you can use the same developer account.
In compliance with the App Store
guideline 4.2.6,
in order to publish an app on your developer account you must be the app final owner.
Example: for a town hall app, it must be submitted under the town hall Apple developer account . Never under the account of the employee in charge of the project or the app provider.
Go to the website
Apple Developer
.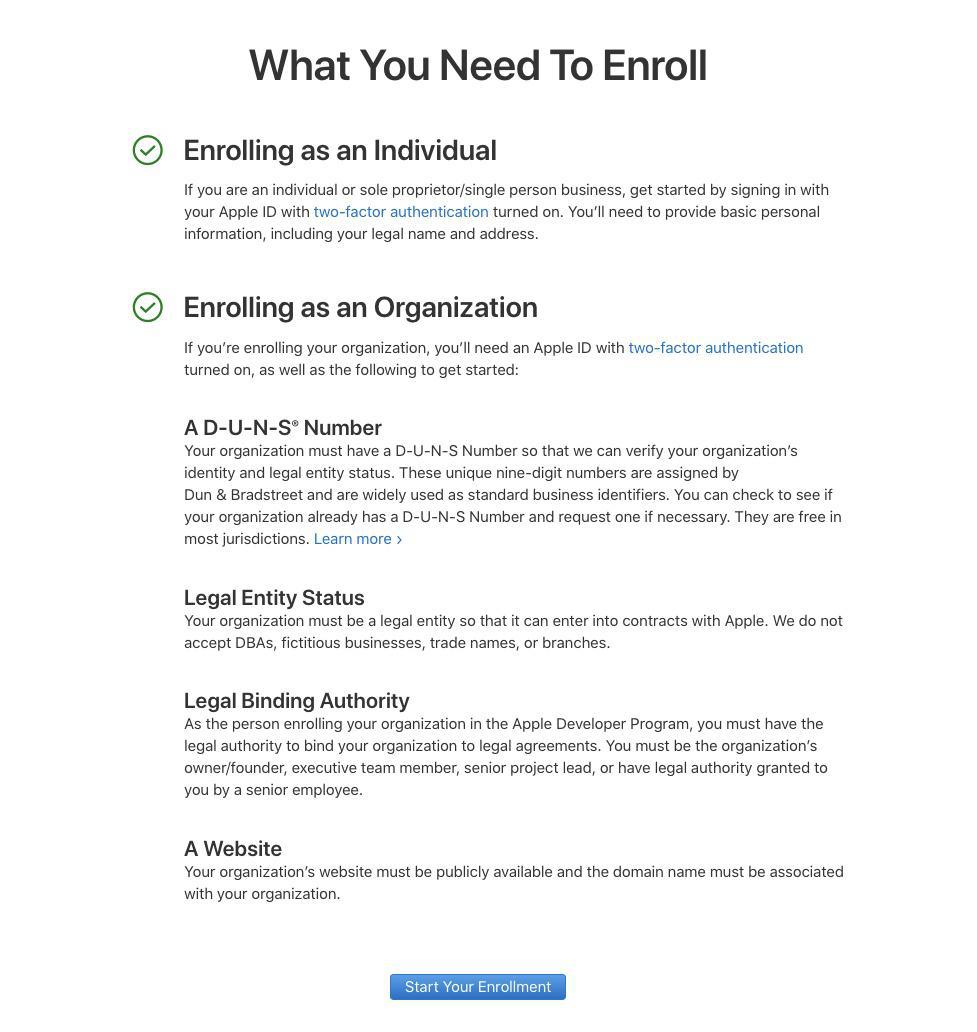 Depending on your legal status, you can choose between:

- Enrolling as an individual. This one suits a personal project just fine. Just pay attention to the fact that your personal name will appear in the "Seller" field in the application profile over on the App Store.

OR

- Enrolling as an organization. If you are a company / business/ NGO/ association etc., it is advised to use this account. Its advantage is that the name of your company will appear in the App Store instead of yours. Noteworthy point to declare who is the app final owner.




Then
Click on "Start your Enrollment".
Enter your Apple ID if you already have one or create your Apple ID
.
Log in with your Apple ID.
Click on "
Start your Enrollment
" again.
You will arrive on the "
Apple Developer Agreement
" page. Check the box to confirm that you agree.
Click on "
Submit
".
On the next screen you will be asked whether you "are enrolling as an individual or organization".
Make your choice and follow the steps below to complete your registration.
(Attention: we detailed the process to enroll as an individual. The organization enrollment is slightly different, as you will have to provide additional information, such as your company's D-U-N-S® Number).
Fill in your Contact Information.
Check the Apple Developer Program License Agreement box.
Review the information provided. Click on "
Continue
".
Complete your purchase.
A Payment Secure Checkout page will open.
Fill in your Payment Method.
Click "
Continue
"
You should receive an e mail confirming your order. It will ask that you verify your e mail address. Follow the instructions provided to confirm your account.
You can now log into
i
https://appstoreconnect.apple.com/
using the same login info.
The Apple Developer Program Membership Fee Waiver:
Since the beginning of 2018 , Apple offers the possibility for eligible organizations to register to their Developer Account at no cost. This was limited to a very small number of countries. They have now expanded their list of eligible countries. Eligible countries: Australia, Brazil, Canada, China mainland, France, Germany, Israel, Italy, Japan, Mexico, South Korea, United Kingdom, United States. To be eligible an organization can't : - Distribute paid apps or apps with in-app purchase on the app Store - Be a member of the Apple Developer Entreprise Program - Be an individual and sole proprietor/ Single person business. This waiver is available for - New members (select the option fee waiver during the enrollment) - Existing members (submit a fee waiver before your membership expiration date).