How to display your own ads in your app?
Written by Jerome Granados on Wednesday, January 15th 2014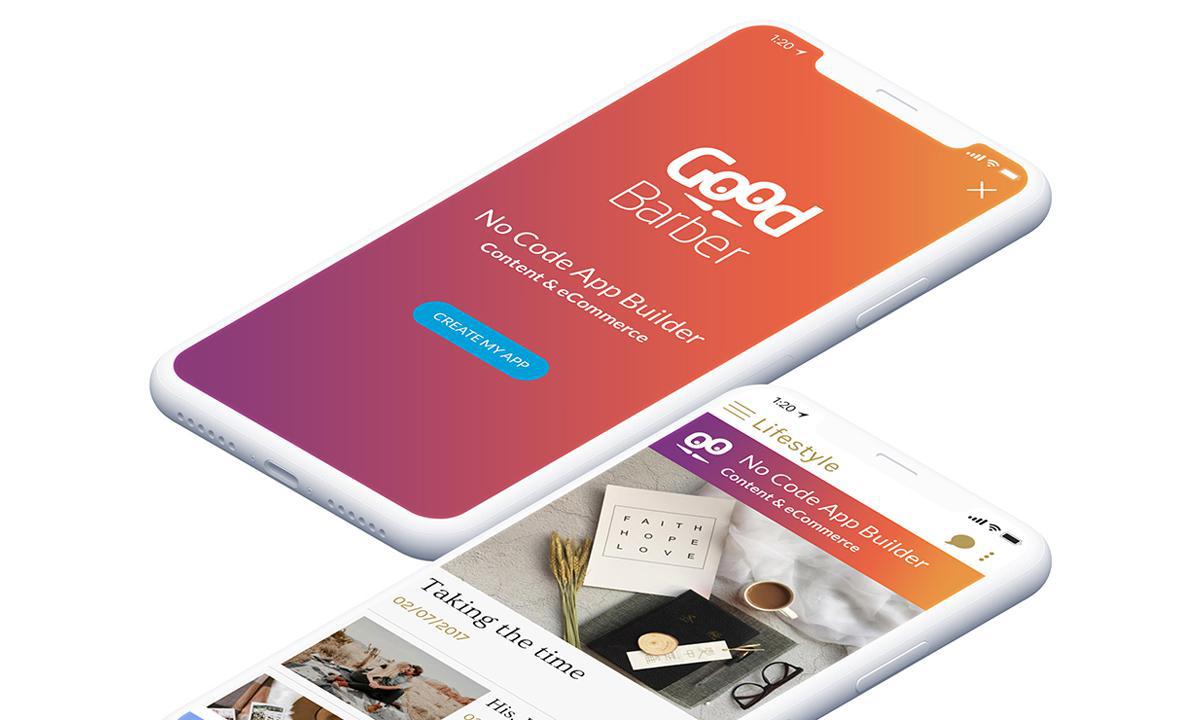 You have followed all the steps in the
How to Make an App
guide, and now started wondering ho to make money with your app? This is a question we are almost asked every day. They are several ways to
monetize your app the right way
, and today, I'd like to focus on advertisement.
In this post, we will see how to use GoodBarber's internal ad network to display ads in your app. The internal ad network is a tool provided by GoodBarber that allows you to manage manually advertisement.
External vs. internal ad network?
You have 2 options to display ads in your app.

You can use an external ad network. This is the easiest way to get ads displayed. You just select the ad network you have already registered with, you enter your credentials, and GoodBarber will retrieve and display automatically the ads. You have nothing more to do. Just wait and collect the money :)

The second option is using what we call the internal ad network. If you do so, you will manage the process by yourself.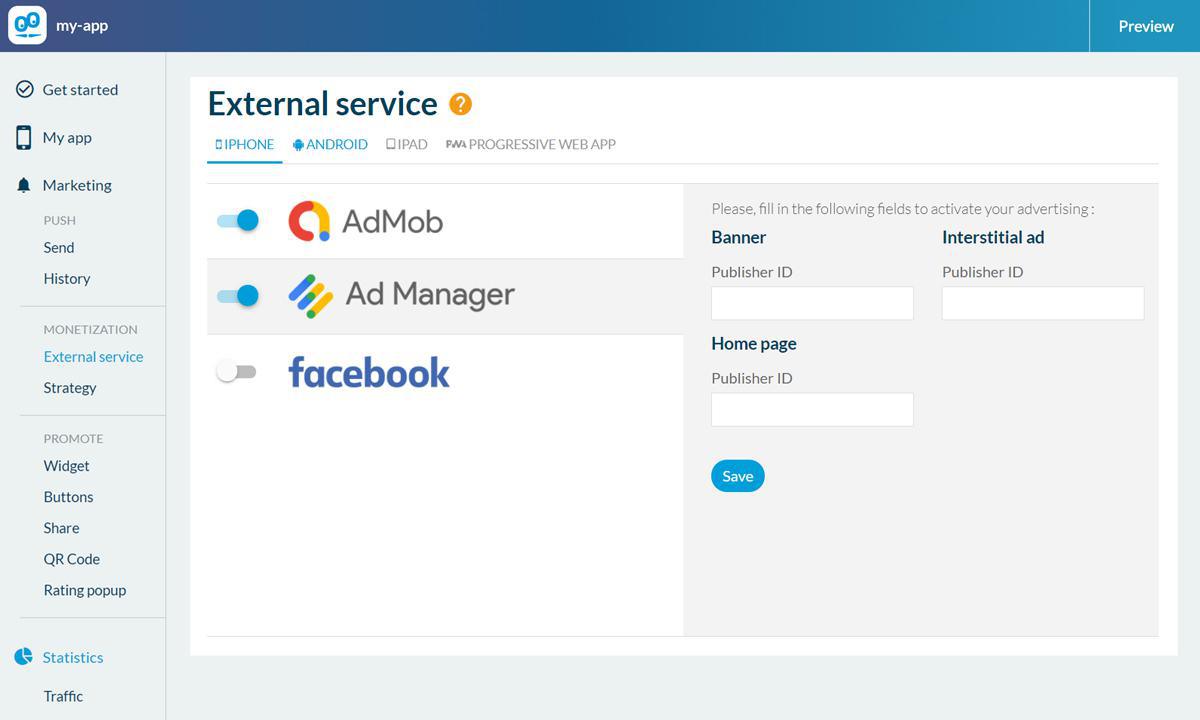 Who the internal ad network is for?
There are 2 ways to use the internal ad network:
1 -you can display ads and earn money (that's the primary purpose of the feature)
2 - you can promote something for yourself in your app (the internal ad network is mainly used for this)
If you have a very targeted audience, you will attract advertisers interested in your niche. At some point, it can become more profitable to deal directly with the advertiser than using a third party ad network. This is the
reason
why we have created the internal ad network.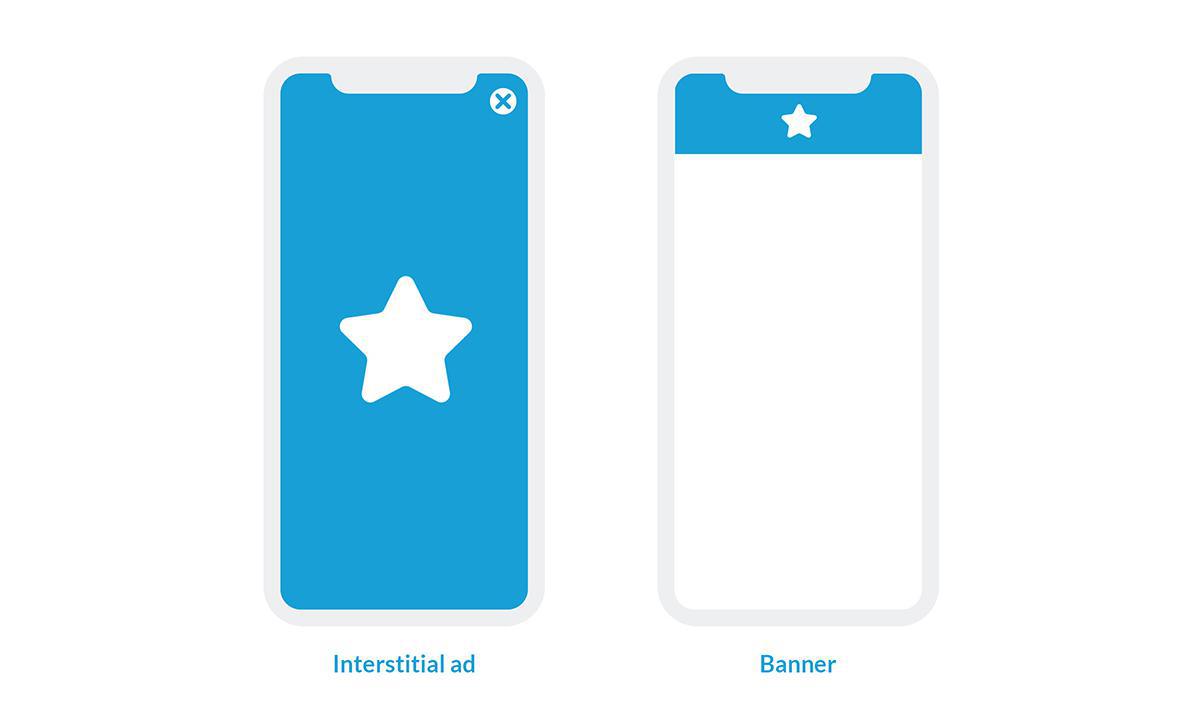 You can display 2 types of ads in your app:

- interstitial: this ad is displayed when the user opens your app. It's a full screen ad.

- banner: this ad is displayed in items lists and items. For instance, in an article section, the banner appears at the bottom of the article list. When the user clicks to see an article, the banner is displayed at the top of the article.
Capping options
Remember that the internal ad network is just a tool. GoodBarber doesn't take part in the deal you make with the advertiser. Up to you to set your prices and your pricing model. GoodBarber will give data on impressions and clicks. You will be able to bill the advertiser on a CMP basis or on a CPC basis.
You can also define to display ads from date A to date B.

3 capping tools can help you. Define limits and a campaign can be stopped automatically when :
- the time frame is over
- the number of impressions is reached
- the number of clicks is reached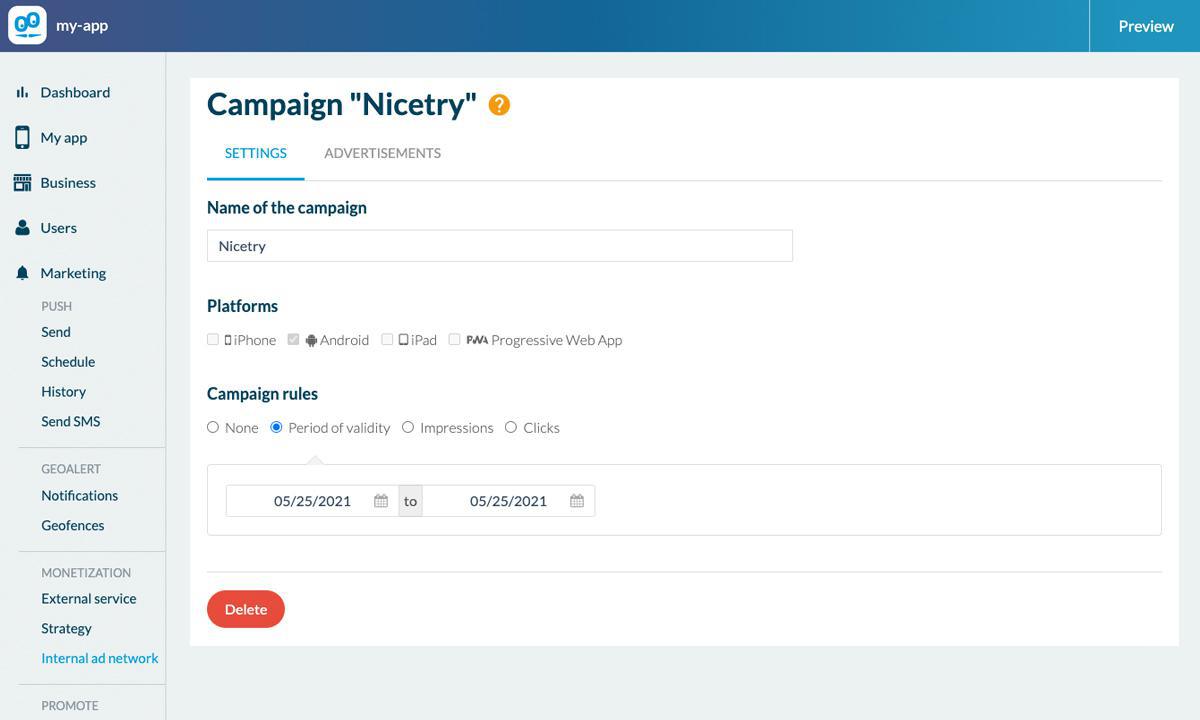 You can create campaigns for your iPhone app, your Android app or both.