How to install a domain name on my HTML5 web app?
Written by Jerome Granados on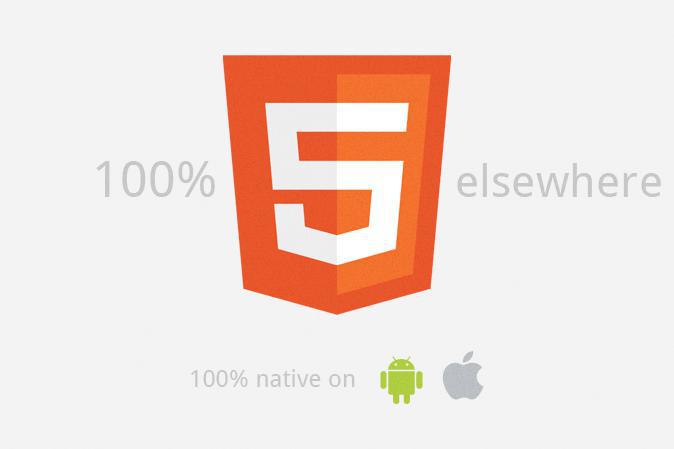 That's one of the great features that comes with
GoodBarber Salvador
. Every GoodBarber account has now
a great web app
, in addition to the native app for iPhone and the native app for Android!
While the iPhone app is written in objective C, the Android app is written in java, this web app is written in HTML5. The web app runs on every browser, no matter the phone or the OS you use, that is to say that, now, your readers on Windows Phone or Blackberry can access your content from their mobile phone.
The
web app is truly fantastic
. It has the same look and feel as the native app. Our engineers made a great job because it was a big challenge to obtain such a result. Why? Because contrary to many app builders who run HTML5 apps encapsulated in a native shell, we decided to make the opposite. We looked at the native apps generated by GoodBarber and we ask our engineers to reproduce the same in HTML5. When you know GoodBarber's passion for native apps and the elaborated features and UX we provide in our apps, you assess the challenge :)
A sub-domain for your web app

Now that you have a great web app, it's time for your users to use it. Your natives apps are distributed in the App Store and in Google Play. But what about the web app?

By default, your web app is located on http://<appname>.goodbarber.com/m/. Since Goodbarber Salvador, you can change this URL and choose your own.

For instance, you can decide to link your web app to http://m.yourdomain.com That will be far more convinient for your users to access your html5 web app, right ?

To do so, connect to your backend and go to Publication > Submission > HTML5 and decide which subdomain you want to link your web app to.
Make it your mobile version

Once you have linked the subdomain, you will be able to retrieve a piece of code for your website. We suggest you to use it to redirect automatically your users to your HTML5 web app. It will redirect only users who access your website from a mobile browser.
If you don't have a mobile version of your website, or if you don't have a responsive design website, creating a web app with GoodBarber can be an elegant way to offer a good user experience to your mobile readers.
Now, if you do have a mobile version, or a responsive design website,
the GoodBarber web app offers you more than you already have
. It comes with much more content than what you have on your website. You can put in it your tweets, your facebook page, your YouTube channel, etc... and all the content you produce on the
platforms that are linked to GoodBarber
.