Increase Your Viralness: Study the Behavior of Facebook Users
Written by Muriel Santoni on
When setting up a social network strategy, the ultimate goal we are trying to reach is creating interaction with our audience. Appealing information that is widely spread by internet users is the meaning of buzz, and therefore synonymous with boosting visibility.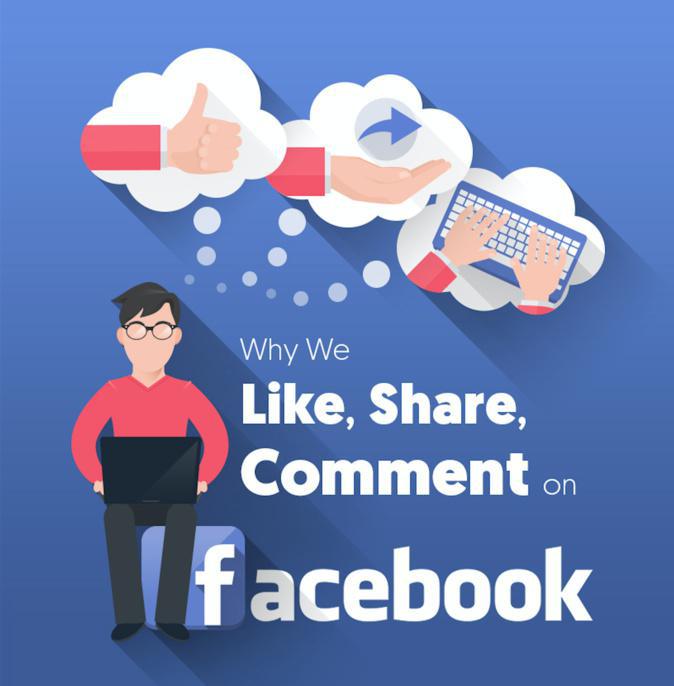 Every community manager is on the quest for more shares, so we often test many types of posts and measure the results in order to understand which has the most impact on our audience depending on the industry we're working in.
But let's be pragmatic, maybe first we should try to understand what is motivating us and all of our fellow viewers to share content on social networks—Facebook in particular.
This is the question posed by
Neil Patel
, co-founder of several American startups, including
Quickspourt
.
1) Why do we "like" something on Facebook?
Liking something on Facebook is a quick and simple action that can have many possible objectives:
-To confirm something about ourselves
A study done on 58,000 people demonstrated that it is possible to discover certain characteristics about someone just based on the content they have liked on Facebook. From this, you can figure out their gender, sexual orientation, political preferences, etc.
So, we aren't "liking" things just for our own entertainment, but also for others to be aware of our preferences, and therefore to form an image about us. This is a great reason to share high quality content, as it brings credibility to the person sharing it.
- To express virtual empathy
This is a concept seen increasingly often that evolved at the same time as social networks. Virtual empathy consists of demonstrating support by sharing an emotional state though the help of a virtual action, like a Facebook like.
In your case, this empathy can can be applied in cases of "personal" posts, like life-related events of your business (reaching a milestone, or acknowledging a change in your community, for example). If you do this the right way, your emotions can serve as a form of communication.
- To get something in return
According to a
Syncapse study
, a large amount of people like pages out of self-interest: to participate in an event, receive discounts, take part in games or contests, or just be informed and appreciative of a brand and what it wants everyone to know.
So, give them a good reason to follow you and share your content, you will see that you have a lot of options!
2) Why do we comment?
Comments are obviously more personal than likes. Whether it's for the author or for the recipient, according to a study by Moira Burke, they are more satisfying.
Commenting implies extra effort, which means there is a greater amount of motivation present. A comment, compared to a like, allows you to show full support, to definitively confirm your belonging to a group, or even to show that you are informed enough to take part in a debate.
3) Why do we share?
This is the key.
The behavior of Facebook users in terms of sharing has been studied by lpsos.
This study revealed the 6 primary motives for users to share on a social network.
- To inform:
61% of users would share things that they deem interesting and 43% would share things they consider important. This helps the user to play an informational or educational role.
- To distract:
43% of users prefer to share funny content, in order to change ideas and share emotions.
- To show our personality:
as seen in the above case, we learned that 37% of Facebook users share content in order to inform everyone on what they believe, and to give an idea of who they are.
- To advise:
a large number of shares consist of giving an opinion and therefore advice. 30% of us share content with the goal of recommending a movie or product, for example.
- To raise awareness:
29% share in order to support a cause, and make their network aware of this cause.
- To improve reputation:
29% share to enter into a conversation, and 10% to demonstrate their knowledge on a subject.
This is precious information that can help you to effectively adapt the content you circulate on Facebook. By being aware of your audience's motives, and by
following the rules of Facebook etiquette
that you already know, all that's left is increasing your traffic and visibility.
You know that there are many ways to create enticing posts that will interest your audience and encourage interaction, so be creative and innovative. Don't put all your eggs in one basket and try to add some variety to the types of posts you make in order to satisfy the highest number of viewers!
Here is the complete infographic from Neil Patel:

Translated by Alexandra Soroka