Integrate an appointment booking tool into your app
Written by Muriel Santoni on
The possibility to consult a calendar and make appointments online is a key option for your future clients or patients who aspire to have maximum convenience and flexibility. They will be able to save time and avoid any frustration since they will be able to consult your calendar themselves and choose the date and time that suits them best. No more phone calls, your availability is displayed according to your specifications.

The experience of your customers will be greatly improved, as well as your peace of mind since, as we will see below, the Appointment Booking feature has been designed to avoid any friction or calendar errors. It's a win-win situation.

Let's see how it all works.
Synchronize one or more Google Calendars in one click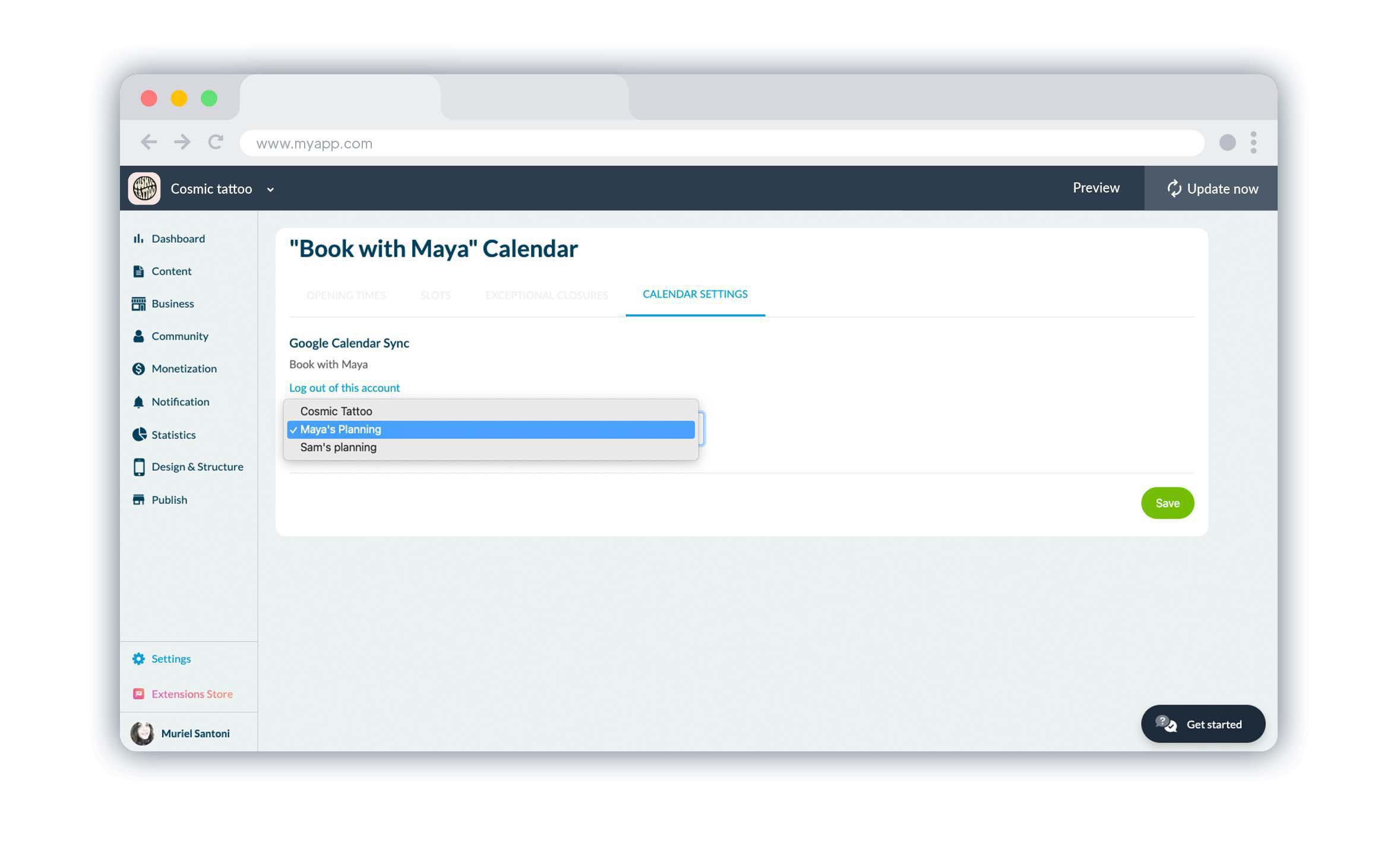 GoodBarber's new feature works in sync with Google Calendar. You can connect one or more of your Google calendars and use them as support for managing your appointments. Thanks to automatic and instantaneous synchronization, there are no mistakes: appointments made in your app are automatically transferred to your Google calendar and vice versa, and events created directly on your Google calendar also impact open slots in your app.

You can add several appointment sections in your app and thus manage several calendars. This option is perfect if you offer several types of services or if you use your app as a directory of providers for example.
Create your own customized agenda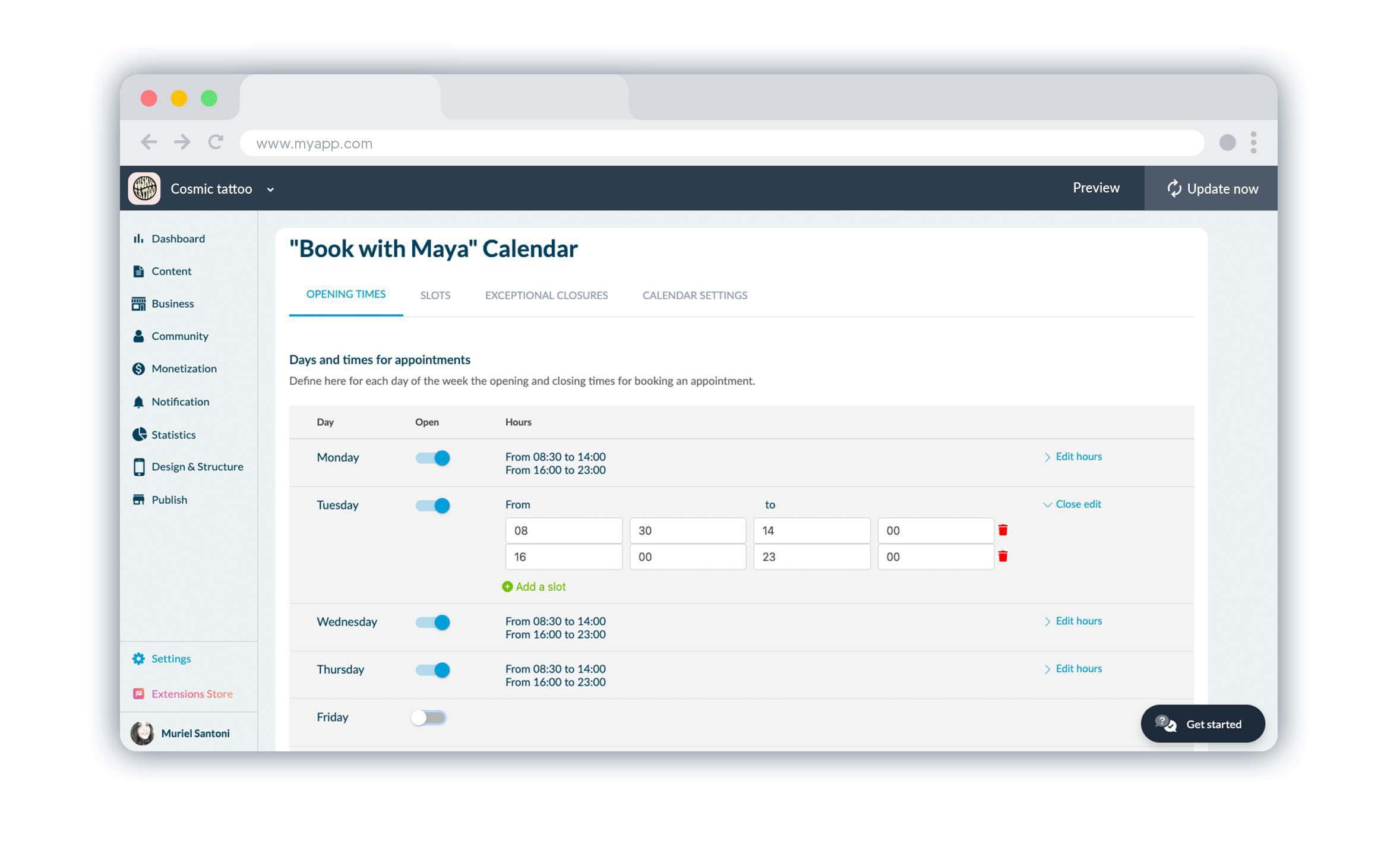 Once your calendar is synchronized with your app, you can set all the details of your calendar:
Hours of operation: you select the days and times when your customers can make appointments. You can enable or disable entire days, and create time slots for each day.
Time slots: you can set your time slots in order to organize your daily agenda. You can define the duration of a slot, the minimum duration between two appointments and the slots that your customers will be able to see (either only those of the same day, or also those of the next days).
Exceptional closures: you indicate here the days of exceptional closures of your establishment like vacations or public holidays.
Control the appointment process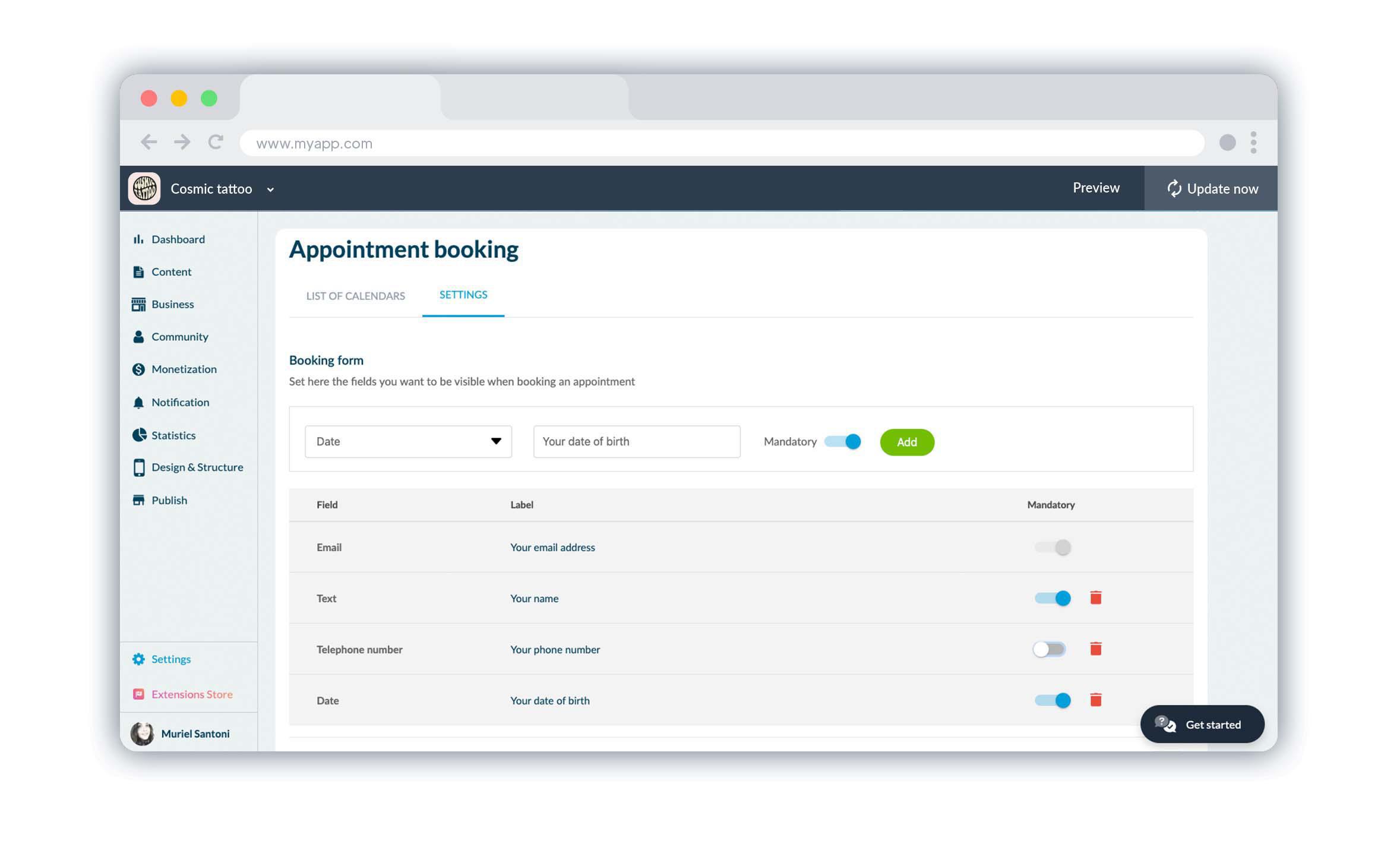 You have control over every step of the appointment process. From your back office, you can customize the form that your customers will have to fill in to make an appointment. Several types of fields are available to allow you to collect the information you need: link, date, email, text, phone number... choose your fields, their wording and decide to make them mandatory or not.
For a perfect customer experience, a confirmation email is automatically sent to your customers when they book an appointment. On your side, you will also receive an email to notify you that a new appointment has been made.
Voilà, you are ready to digitalize your appointment scheduling system and save time, reliability and money. Thanks to our new Appointment Booking feature, your daily life will be easier and your customers will benefit from an invaluable comfort to take advantage of your services.