Live+ Section
Written by GoodBarber Team on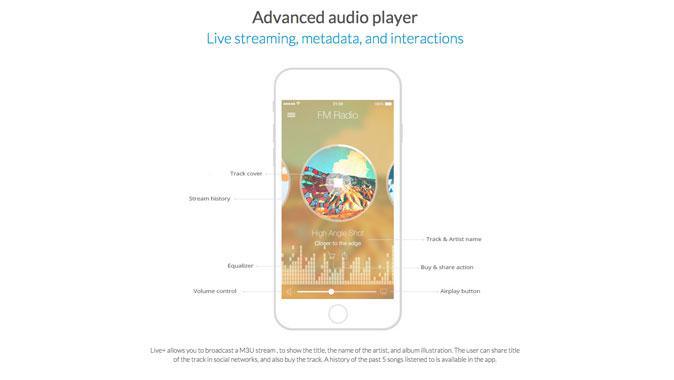 Hi everyone, we hope you had a great weekend! Let's start this week with one of the new features coming with the release of
GoodBarber Salvador
: Live+
Live+ is a new section inspired by our community. More and more radio stations use GoodBarber to create an app. With this new section, they can display the meta information when they stream their music. Among the informations displayed while you listen to music, you can find the artist name, the track cover, and some other useful details. Users have a direct link to buy a track or share what they are listening to.
How can I use Live+?
If you want to install Live+, go to your backend >> Add-ons >> Live services >> Select Live+
This section is available as a paid option. You now have 2 possibilities: you can try the
add-on
for free for or, purchase it for 88$/year.
Once it's installed, you can name your section and add a feed URL.
Like all of the sections in your beautiful app, you can design / personalize your Live+ section from your backend.
Clear, simple, beautiful... Streaming has never been easier than with GoodBarber ;)